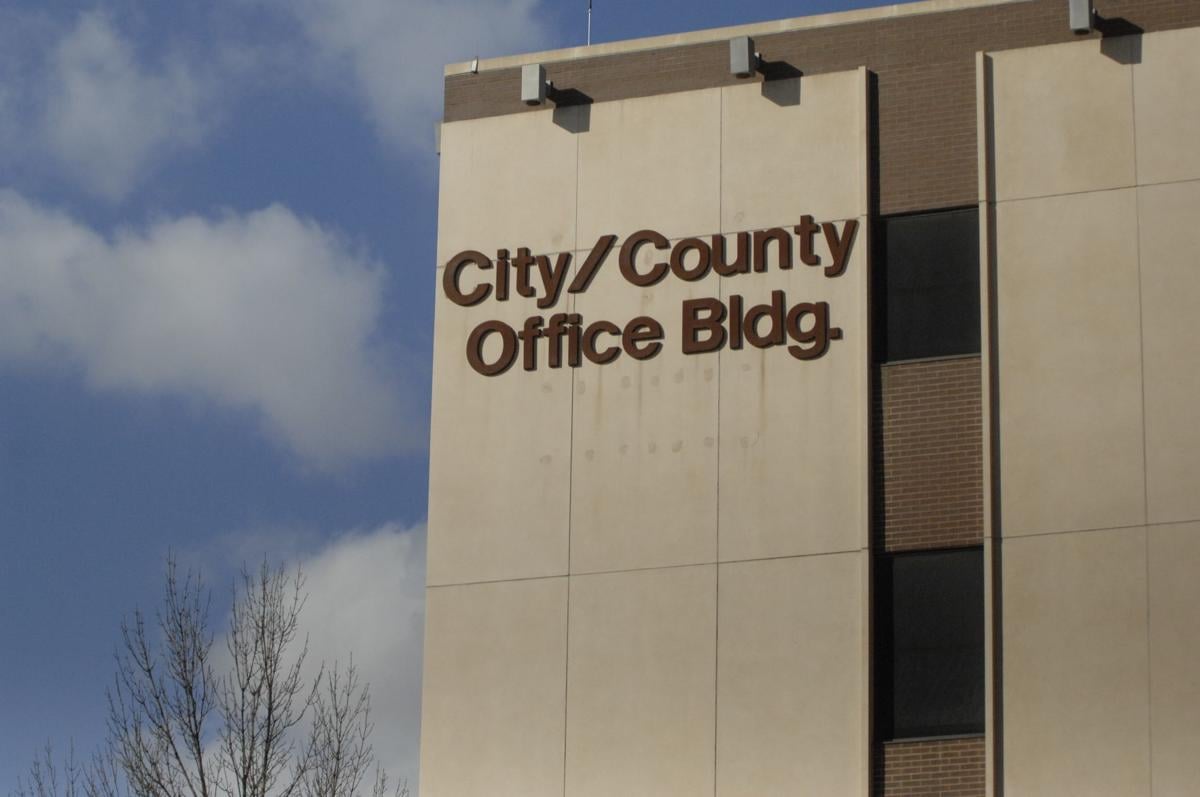 The Bismarck City Commission unanimously approved a request from city staff to order nonessential full-time and part-time city staff to stay home amid the coronavirus outbreak, and to continue paying them even if they are unable to work remotely. 
The city classifies nonessential employees as workers who aren't necessary to complete its operational needs, said City Administrator Keith Hunke. Each city department director recommended which workers were nonessential employees. The city had not yet determined how many employees it classified as nonessential, Hunke said.
The commission also voted Tuesday to temporarily lay off part-time employees working fewer than 23 hours a week, including about 210 people working at the Bismarck Event Center. City staff are encouraging those part-time staff, who typically work irregular schedules, to apply for federal and state unemployment benefits. Eight city departments employ staff working fewer than 23 hours a week.
The proposal approved on Tuesday was presented by city staff in response to the coronavirus outbreak.
"Our most valuable resource at the city of Bismarck is our employees. Without them we would be unable to complete our essential services to our community members," Hunke said while presenting the proposal. "My primary concern tonight is the protection of our employees. We need to get the nonessential employees and those unable to work out of our facilities at home."
He added: "Many are not able to work for a great number of reasons -- school's closed, no day care, no remote access available, no work available for them to do at this time. Again, it is critical to get this group sent home without fear of not getting paid."
Funds to pay all nonessential employees are included in the 2020 budget, Hunke said at the meeting. For part-time employees working under 23 hours, there is a section of the budget for each department addressing their pay, but the amount varies among departments, he said.
Hunke presented the request after receiving a report from McConnell, the human resources director, who met with Fargo city officials. Fargo also ordered its nonessential employees to stay home and continues to pay them from its budget.
Bismarck Commissioner Nancy Guy said she is skeptical whether the laid off part-time city employees would qualify for unemployment benefits. 
Hunke responded that he's "not sure what's going to come down our way from the federal stimulus packages."
Guy said there are about 50 part-time employees working fewer than 23 hours a week who don't work at the Bismarck Event Center. 
"I am real concerned about them. So, you know, I don't think these are jobs they work for pin money, I think the jobs are essential for their day-to-day living," she said. "So I'd like to be able to revisit that group down the road when we know more about what's coming from the federal government and what's available for them at Job Service in terms of unemployment." 
Bismarck City Commissioner Shawn Oban asked if any of the laid off part-time workers would have opportunities to return to work for the city in the aftermath of the pandemic.
"That could be true," Hunke responded. "So much is unknown. It could very well be on the recovery side those persons are brought on maybe to do the duties they were doing before the pandemic started," he said.
City commissioners used technology that allowed them to meet Tuesday while following guidelines to prevent the spread of coronavirus. Two commissioners participated remotely and those in the meeting room sat several feet apart.
Concerned about COVID-19?
Sign up now to get the most recent coronavirus headlines and other important local and national news sent to your email inbox daily.