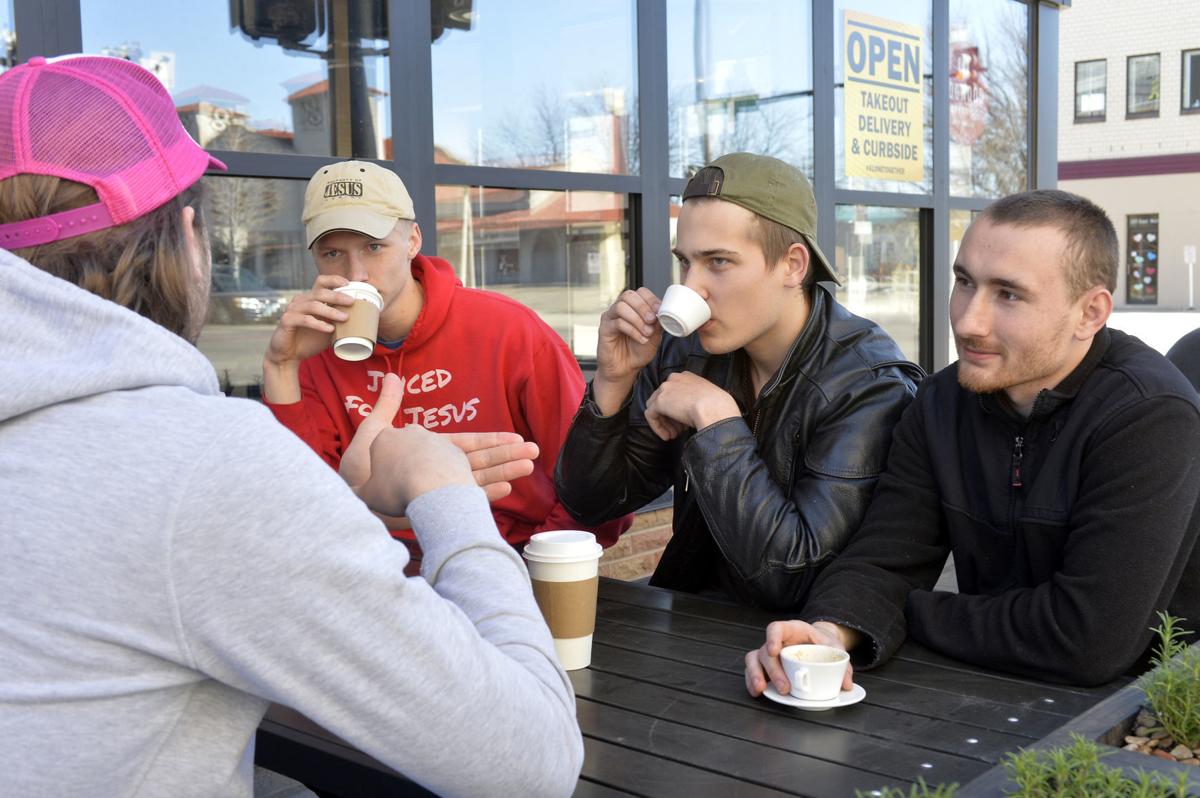 Many community members returning to their favorite Bismarck bars for the first time in more than a month on Friday night encountered new changes to their venues and smaller crowd sizes.
North Dakota restaurants and bars were allowed to reopen Friday after Gov. Doug Burgum lifted business restrictions and announced new protocols aimed at preventing the spread of COVID-19.
In Bismarck, the community did not see a mass influx of bargoers looking for excitement, according to Bismarck police. 
"From my supervisor that worked last night, he said it was just like a Friday night, nothing out of the ordinary," Sgt. Darrin Heinert said. "I think we still have that group of people that still want to be safe and that they're are just not going to go out."
Borrowed Bucks Roadhouse has a capacity of more than 200 people, but on Friday night, bouncers outside counted about 40 people at 10:30 p.m. The bar closed its dance floor and did not provide straws with drinks, following protocols outlined in the "ND Smart Restart" plan. The requirements also limit bars and restaurants to 50% capacity, prohibit standing at bars and require more separation between tables.
Mandan resident Casey Pittman, 21, was in the bar's pool table room celebrating her 21st birthday with her sister and friends -- but several weeks late.
"The bars closed a day before my birthday and (the coronavirus) ruined my 21st birthday. So now I am celebrating," Pittman said. "I'm having fun because I can celebrate my birthday because I don't want to hide in quarantine anymore."
Across the room, Jacob Berg, 23, a Dickinson State University student working in Bismarck, sat drinking with his roommates.
"It is kind of weird because usually this bar is a little more packed at this time, and all the tables are kind of separated, blackjack tables are kind of pushed back, but it does feel good to kind of (return to) somewhat of a normalcy I guess," Berg said.
Two blocks from Borrowed Bucks Roadhouse, about 30 people were inside The Elbow Room's main hall. Some customers said they were told to be seated while ordering drinks and to not stand around tables. Almost everybody in the area was seated at its spaced-out tables.
Bismarck resident Brian Erickson, 23, joined three other friends at a table in the middle of the room.
"It was nice to meet people and be with friends again, but at the same time, it was still kind of weird because we were sitting there all awkward and, 'Can we do this and can we do that?'" Erickson said about his experience following health guidelines at another bar.
There were also about 30 people at south Bismarck's Sports Page bar -- a drop in attendance from pre-COVID days, according to a few regular customers.
"On a normal night, this place is packed," said Bismarck resident Joel Schmidt, 32. Other than that, "nothing's changed. Everyone is just down to have a good time and ready to have a good time after being locked down for so long," he said.
On the other side of the room, Cameron Becker, 31, was getting ready for a pool game. A blackjack dealer at a few local bars and hotels, he said he is looking forward to when bars will start allowing blackjack games again.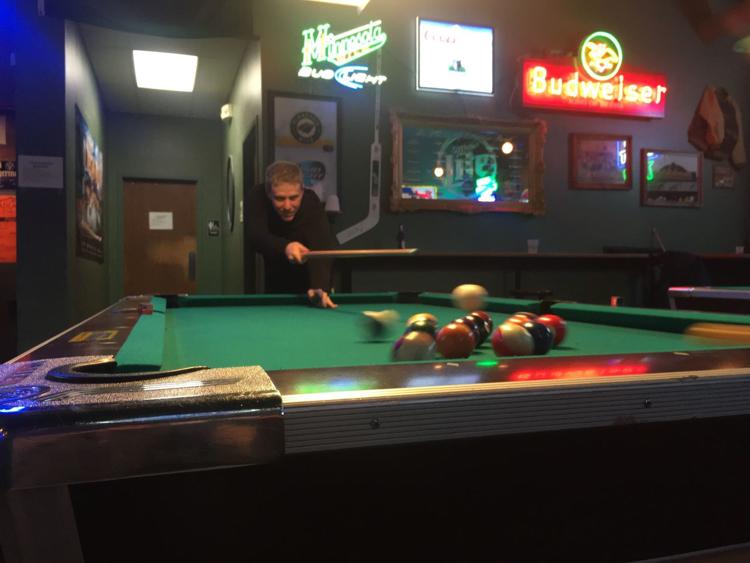 "I'm excited. I'm ready to go back to work. I've had a long enough vacation," Becker said.
Anima Cucina, an Italian restaurant and wine bar, also opened on Friday. The restaurant reduced its table sizes, rearranged seating and pulled some tables from its wine bar, Anima Cucina head barista Jason Heid told the Tribune on Saturday. It also closed its self-serve water and silverware stations.
Heid said business was "slower" Friday night than before the restaurant shutdown, but he said the restaurant is still "getting some decent curbside and walk-in, takeout kind of traffic."
"We built a system for these last couple of weeks of just doing takeout, curbside, and really having to pivot hard and do that, and then pivot back," he said.
Anima Cucina's staff is working to "get things back to familiar" for its customers, Heid said. Still, he doesn't want people to go to the restaurant if they are sick.
"I'm grateful for the paycheck and I'm grateful for what we get to do in the community, but I also think that for people on both sides of the counter: if you're not well, just stay home."
Concerned about COVID-19?
Sign up now to get the most recent coronavirus headlines and other important local and national news sent to your email inbox daily.