Movie critic Bruce Miller says "The Gentleman" shows Hugh Grant's best days may not have been as a posh Brit, but as a scrappy one. Also "The …
The Dominican Republic, a gorgeous Caribbean country that shares an island with Haiti, has a reputation for being both a bargain and a bit dicey.
Here are scenes from the second full day of Democrats' trial arguments to remove President Trump from office.
Jim Lehrer, the legendary debate moderator and former anchor of the "NewsHour" television program, died Thursday. He was 85.
Who knows how things will really play out Sunday when the awards are handed out live from the Staples Center in Los Angeles. Here are some goo…
Here are some of the notable people celebrating birthdays today, including Anita Baker, Chita Rivera, Mariska Hargitay, Norah O'Donnell and more.
Movie Critic Bruce Miller says 'The Gentleman' shows Hugh Grant's best days may not have been as a posh Brit, but as a scrappy one, willing to…
House Democrats continue their arguments Thursday, Jan. 23 in the impeachment trial of President Donald Trump. The impeachment trial is expect…
On today's 5 to Know: scientists finally reveal how stress turns hair gray, FedEx warns of a new text message scam, and Mr. Peanut dies in a n…
Harvey Weinstein said he was confident about getting a fair trial as he made his way into the courtroom Wednesday. When asked why, he said: "I…
The impeachment trial of President Donald Trump resumes Wednesday with House Democrats beginning their opening arguments. Join us at 11:00am E…
On today's 5 to Know: Falling iguanas are a real problem when it gets cold in Florida, NASA wants your help naming the new 2020 Mars Rover, an…
This cheat appears in many cartoons from "The Simpsons" to Sponge Bob. Now you can know the truth and try it out for yourself.
View this guide to the hottest spiked seltzers on the market, based on calories, flavors, and branding. 
Climate and data scientists agree U.S. weather station data show a clear sign of human-caused climate change. Read on to find out more about t…
These college conference rivals have played against each other for more than 100 years. Can you pair them up?
Try to guess the TV show name based on the typography it uses in its opening credits.
Disney's recently introduced streaming platform has over 600 titles. Check out this guide to animated Disney classics, Disney Channel Original…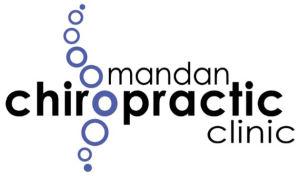 Mandan Chiropractic Clinic - Dr. Erik Isaacson
U.S. Attorney Tim Purdon presented Assistant U.S. Attorney Rick Volk with a national award on Aug. 1.
U.S. District Judge Ralph Erickson spoke about how tribes could improve their situations by improving their tribal courts.
Charles Murphy addresses the 2013 Tribal Consultation Conference on Aug. 1, 2013.
Republican Rep. Mike Nathe of Bismarck, chairman of the committee, says the proposal could result in an historic piece of legislation.
This is a recording of the 911 call, during which Ella Bowen-Davis can be heard speaking with a dispatcher about the men in her yard.
Sen. Mac Schneider, D-Grand Forks, spoke Tuesday evening in favor of repealing the law that forces the University of North Dakota to keep its …