Rex Cook, who still team ropes and teaches kids to ride at age 87, will be featured in the NBC-TV series "Special Cowboy Moments."
"Spirit of the New West," an exhibit by Trish Stevenson of Savage, Mont., will be on display at Bismarck Art & Galleries Association in July.
North Dakota Arts Council awarded $7,909 to the Central Dakota Children's Choir.
The public is invited to a free patriotic concert, "Land of the Free," at the North Dakota Heritage Center Wednesday.
A "Watermelon and American Folk Songs" sing-along is scheduled for July 3 at the Former Governors' Mansion State Historic Site.
Lawmakers, Theodore Roosevelt Medora Foundation members, and Medora Musical cast will host a special Medora Musical 50th Anniversary Pre-Show July 1.
The modern rock band, Royal Bliss, will hold a concert at the Ramada Ballroom in Bismarck as part of their summer tour.
Jan. 25 is National Irish Coffee Day. The drink is traditionally made with coffee, Irish whiskey, sugar, and heavy whipping cream. But why not…
Jan. 24 is Beer Can Appreciation Day. To celebrate, here's a look at the 30 best-looking beer cans in America.
For many of us, January is all about giving things up: Maybe we're going to stop eating meat and embrace a plant-based diet. Or we're ready to…
Like many plants, onions have defenses to ward off creatures that may want to eat them. Their secret weapon is a kind of natural tear gas.
The Guinness Book of World Records declared Waco, Texas, as the home to the world's largest Snickers bar, weighing in at more than 4,700 pounds.
Ready to try some plant-based proteins and West African cuisine? Here's a look at the predicted trends for the year ahead.
January 25 roundup of great finds online.
Did you vow to cook at home more often in 2020? Or perhaps to cook more healthfully and sustainably? The first step is stocking your kitchen w…
You spent the holidays binging on HGTV, and now visions of shiplap accent walls and freestanding soaking tubs are dancing through your head. D…
You can also say goodbye to your scummy hair drain snake nightmares. 🚿
Because let's be honest...are you really going to drop $550 on a blender?
With countless products now available labeled as "eco-friendly," "safe for the environment" or "organic," it's hard to know which ones are act…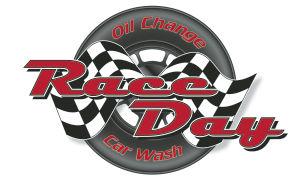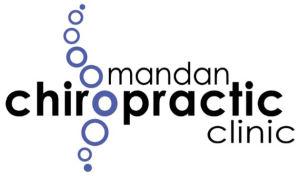 Mandan Chiropractic Clinic - Dr. Erik Isaacson