Rex Cook, who still team ropes and teaches kids to ride at age 87, will be featured in the NBC-TV series "Special Cowboy Moments."
"Spirit of the New West," an exhibit by Trish Stevenson of Savage, Mont., will be on display at Bismarck Art & Galleries Association in July.
North Dakota Arts Council awarded $7,909 to the Central Dakota Children's Choir.
The public is invited to a free patriotic concert, "Land of the Free," at the North Dakota Heritage Center Wednesday.
A "Watermelon and American Folk Songs" sing-along is scheduled for July 3 at the Former Governors' Mansion State Historic Site.
Lawmakers, Theodore Roosevelt Medora Foundation members, and Medora Musical cast will host a special Medora Musical 50th Anniversary Pre-Show July 1.
The modern rock band, Royal Bliss, will hold a concert at the Ramada Ballroom in Bismarck as part of their summer tour.
Pumpkin is affordable, versatile and healthy. Here's what you'll reap when relishing fall's superfood, plus a recipe for four-bean and pumpkin chili.
Goat cheese and prosciutto create a light but lovable pasta.
Few sweets are as controversial as candy corn. With something for everyone, here are six combination and recipes to try with candy corn to mak…
Creepy and delicious, this punch recipe will transport you back to the days of kiddom, when running rampant in your Halloween costume with a s…
If you're looking for a comforting dish perfect for weeknight dinners or as a side dish for a hearty holiday meal, look no further than a broc…
The grapefruit-avocado salsa marries beautifully with the richness of salmon and takes full advantage of the season's sweet-tart citrus.
October 24 roundup of great finds online.
We're in the thick of fall now, but there's still time to decorate. Here's how to bring seasonal favorites, from stems to fall scents, into your home.
Homeownership has long been considered part of the American dream. But first-time home buyers, especially millennials and Gen Xers, are facing…
Who doesn't love comfort on a budget?
READER COMMENT: I've been following your discussion of pocket listings with interest. I had an unfortunate experience with a broker who used a…
Homeownership has long been considered part of the American dream. But first-time home buyers, especially millennials and Gen Xers, are facing…
Q: Earlier this year, I sold my house through a real estate company. I then moved next door to a rental home I own. A few months later, I chec…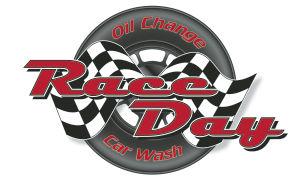 Advanced Cleaning & Restoration