If you have a cookout or barbecue coming up, you should definitely consider adding a griddle to the mix to spice things up. It's the hottest craze in cooking right now. In fact, "griddling" has been blowing up everywhere, sweeping the nation with interest and activity. All you need to do is go to YouTube and you'll see hundreds of videos on cooking techniques, product reviews, famous "griddler" cooks and more… all of which are getting hundreds of thousands of views.
But what exactly is griddling? It's cooking over high heat, usually on a solid surface, mostly cast iron. Unlike grilling, the food doesn't come into direct contact with the flames, therefore less smoke.
Griddles come in all sizes, from 17 inches and up. They are excellent for the back yard cooking experience. If you are looking to add the griddling notch to your belt, below are a few accessories we swear by that will make your experience splendid:
Maverick has designed this nifty thermometer for you to keep your temperatures in check. It spots a large, backlit LCD and is accurate from up to five feet away. A phenomenal product and highly recommended!
Camp Chef has made this easy to clean, dishwasher-safe scrubber for cleaning your griddle and cast iron. It is seven by seven inches wide, enough for quick cleaning of your griddle surface. A scrubber like this is essential to ensuring a successful griddling experience, pick up one today!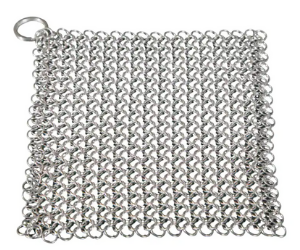 MR Bar-B-Q has intended this scrubber for heavy-duty cleaning. The scrubber will last a lifetime and will make cleaning your griddle a lot easier. For those big steaks and massive rack of ribs, you'll definitely need one of these!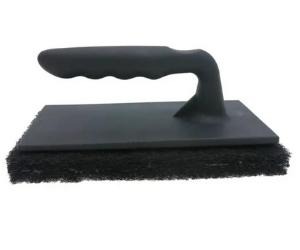 When griddling burgers, you will need a way to melt your cheese without drying out your burgers. That's where the basting cover comes in. it is made from stainless steel, a nice cool-touch handle, and will resist warpage and rust. Super essential and a must have!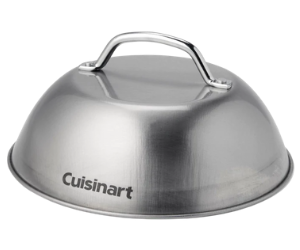 Backyard Hibachi has made an excellent melting cover. Great for melting cheeses and preventing flare-ups. This is one of the best covers we've found!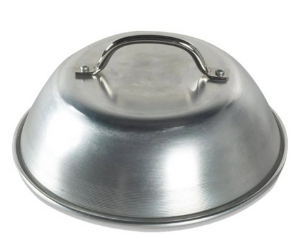 The lodge grill press is an essential item for griddling. Use it to eliminate the curl from your ham and bacon while griddling. This grill press is well suited for pressing out the fat from your burgers to shorten their cook times. Based on the great product design, we think this press will last you for a very long time. Get one today!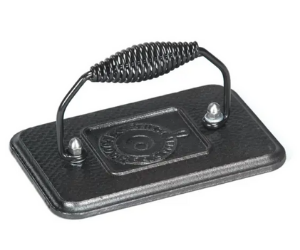 These bottles are manufactured using leak-proof plastic. These are great for preparation work or oils, sauces, and condiments. A basic item, but a "must have" for so many griddle foods.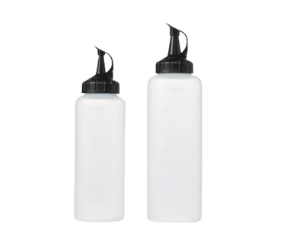 This pan ensures excellent heat distribution and is free from rust and warpage because it is made from natural aluminum. Solid and reliable. And we love using it!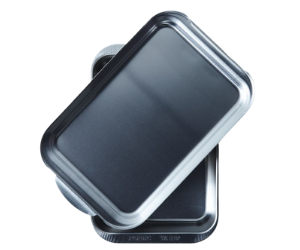 Grill World has put together this fantastic set comprising two steel blade spatulas, two dispensers for your oil and condiments, and a chopper that you can use as a scraper to clean the unit. Although this set was designed for grilling, it is also well suited for use in the kitchen. This is a phenomenal set and highly recommended!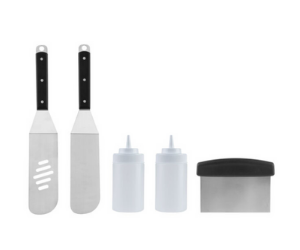 This toolkit includes two commercial-grade liquid dispensers, two spatulas, one of which is perforated, one chopper that doubles as the scrapper, and a custom Blackstone cookbook with a few recipes. This kit is more basic that the one above, but also just as high quality.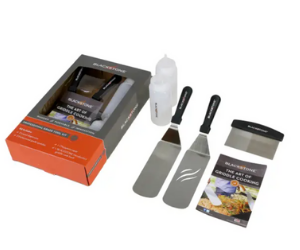 Blackstone has an easy to use, unique breakfast kit that includes a pancake dispenser, a bacon press, and two egg rings to save you time. This set is hand washable and built from non-stick steel. If you are a breakfast lover, this is a kit you will absolutely need!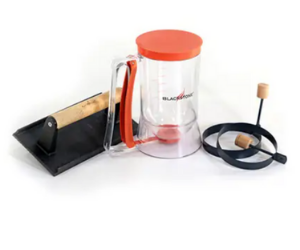 This cookbook is vital for anyone who wants to expand the range of dishes that you can griddle. Paul Sidoriak is an outdoor cooking expert and shares some of his recipes in this book. We love this cookbook.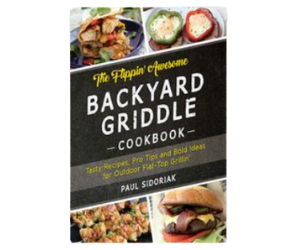 If you are just getting started with griddling, then the Blackstone 22-inch is the griddle for you. This gas griddle is equipped with two heat zones, independently controlled. The burners are "H" Style for maximum heat distribution. Simply a superb product with hundreds of positive reviews. Check it out!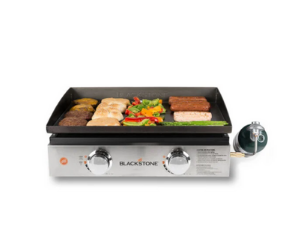 So, what does your current griddling setup look like? If you're like most folks, you may have a couple of these items, but need a few more to complete your setup.
Just getting a hold of two or three of these products will vastly improve your griddling efforts. Get all thirteen and you'll have the chance to become a griddling pro! So be sure to take a look at a few of these great products. If you have questions or comments, let us know. We'd love to help.
What griddling products are you loving right now?
We hope you enjoy the products we recommend. We may receive a commission if you purchase a product mentioned in this article.