As a DIY home remedy and inexpensive, biodegradable cleaning alternative, apple cider vinegar is seeing a bit of a Renaissance with influencers and Pinterest lovers alike.
Chances are you've also seen apple cider vinegar splashed across magazine headlines, purporting to do everything from promoting weight loss to preventing cancer.
Does this uber-popular pantry staple's age-old reputation stand up to the hype? Turns out, it has many uses.
---
First, how is it made?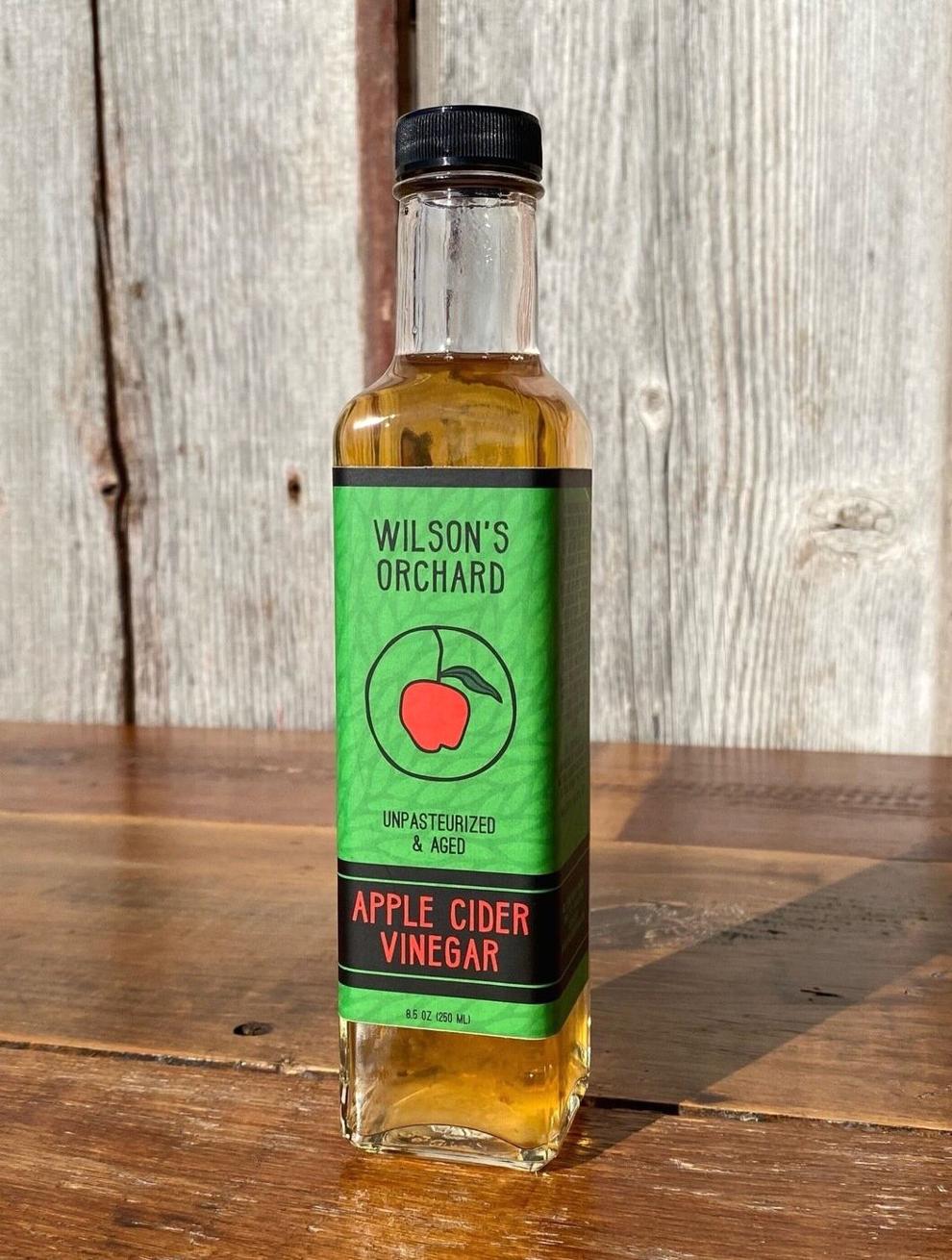 Apple cider vinegar is generally made by crushing apples and their juice into a slurry. This pulpy mix is then blended with yeast which triggers the fermentation process. After the sugars convert into alcohol, bacteria is added to form acetic acid. This "mother" of yeast and bacteria helps provide the vinegar with its uniquely sweet-and-sour smell, flavor and nutritional properties.
The vinegar is sold filtered and unfiltered. Unfiltered apple cider vinegar, often sold organic, is cloudy due to the presence of the bacteria and yeast that sinks to the bottom of the vinegar bottle. Usually sold unpasteurized, some believe unfiltered cider vinegar has a more pronounced apple flavor and higher nutritional value because enzymes remain intact and healthy bacteria are not eliminated in the heating process. Unfiltered vinegar will have a shorter shelf life, but both varieties are interchangeable in recipes.
---
Apple cider vinegar's historic provenance
Hippocrates, the ancient Greek physician known as the father of medicine, may have been the first person to utilize this vinegar's medicinal properties in roughly 400 B.C. The ancient healer found success in using it to clean and treat skin issues and prescribed a mix of apple cider vinegar and honey, now known as oxymel, to treat just about everything, but especially coughs and cold symptoms.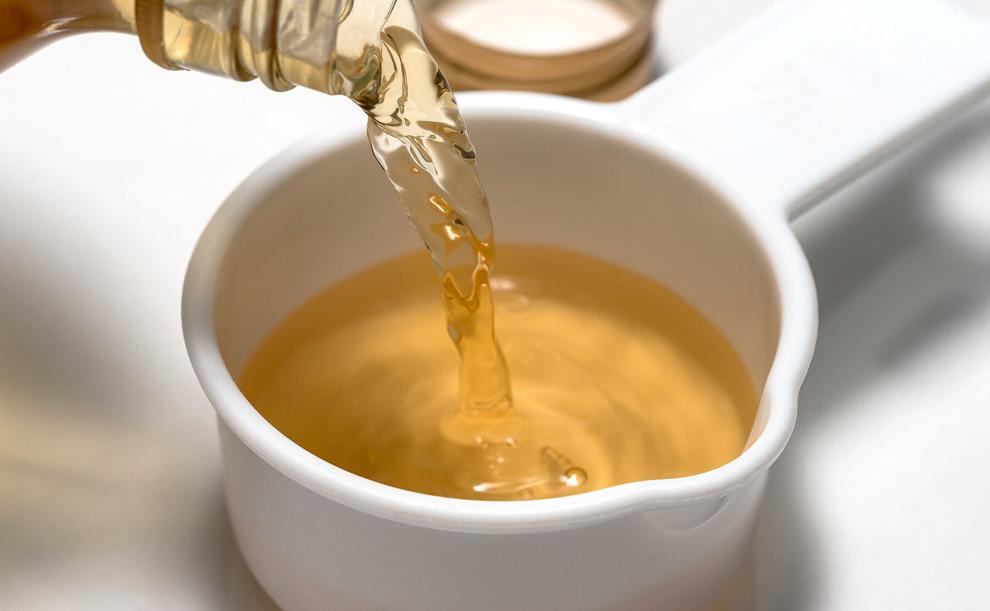 ---
Modern-day uses for apple cider vinegar
Despite continued popularity and anecdotal evidence, hard science is still inconclusive on the vinegar's varied and purported health benefits. What we do know is that this tasty pantry staple does have nutritional value.
Want to give apple cider vinegar a try? Here are a few ways to incorporate it into your home or health routine:
Nutritional supplement: The National Center for Biotechnological Information cites apple cider vinegar as a good source for B-vitamins, polyphenols and potassium.
Weight-loss aid: Drinking a daily glass of water with 1 to 2 tablespoons of apple cider vinegar may curb one's appetite and make one feel full sooner resulting in a decreased calorie intake. A 2005 study published in the European Journal of Clinical Nutrition reported that taking vinegar along with a high-carb meal helped people feel satiated and decreased calories by 200 to 275 per day.
Skin soother: The American Academy of Dermatology reports that apple cider vinegar's astringent properties may help neutralize the itch and discomfort associated with poison ivy, bee stings and sun burn. Adding a cup to a warm bath water can help minimize swelling and soothe skin.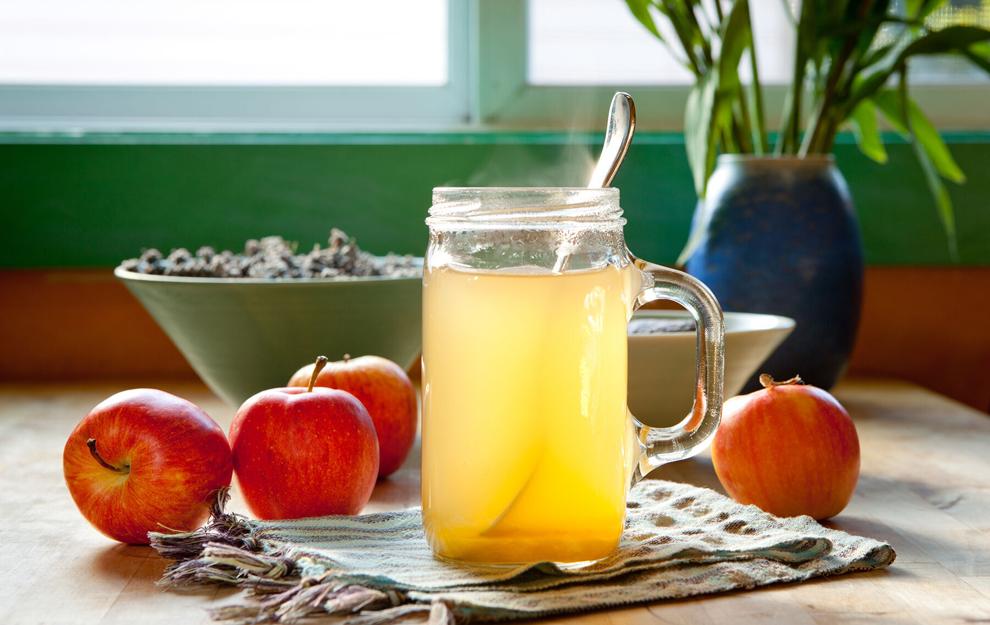 Cold comforter: Although there's no scientific evidence, apple cider vinegar has long been held as a home remedy for cold symptoms, particularly a sore and scratchy throat. Advocates say that its acidic properties help kill bacteria and act as an anti-inflammatory, soothing irritated mucous membranes and sore throats. To try apple cider vinegar as a gargle or drink to help minimize symptoms, mix one teaspoon with eight ounces of water.
Kitchen and bath disinfectant: The acetic acid in apple cider vinegar may help kill harmful bacteria and prevent germs and nasty smells from permeating your home. Also, since the vinegar has a low pH, it's great at tackling alkaline or hard water stains, mineral deposits and soap scum. Caution: Never mix apple cider vinegar with bleach or ammonia. It will create toxic chlorine or chloramine gases.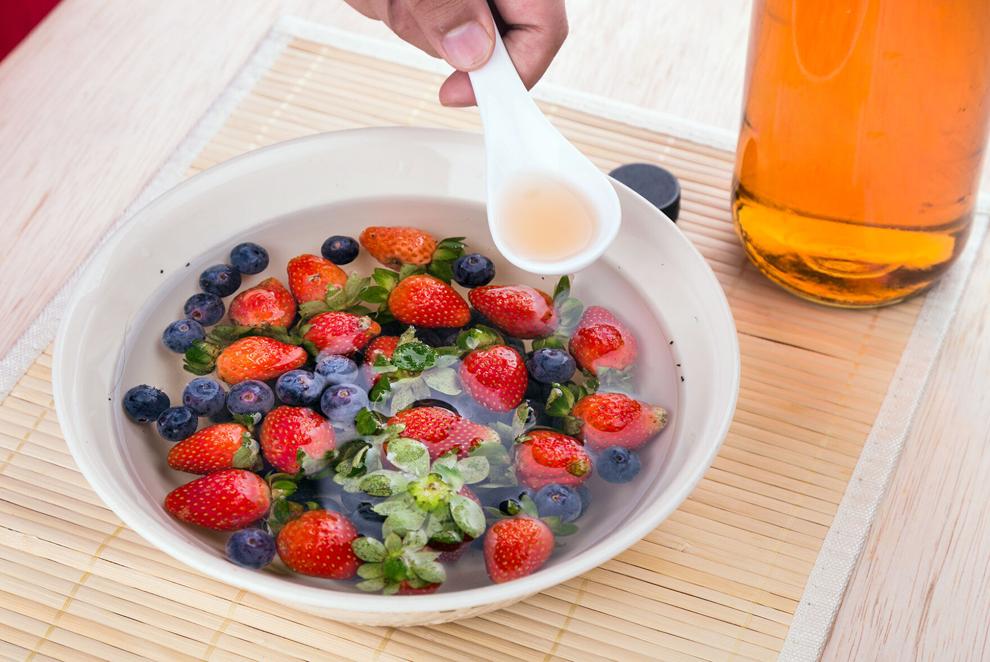 Produce cleaner and preservative: Submerging fruits and vegetables in water with a few tablespoons of apple cider vinegar may help remove chemical residue and kill any bacteria present in the food. Additionally, the vinegar's acids help to slow the natural enzyme breakdown in fresh food, making it a popular pickling agent and preservative.
Fruit fly fighter: Make a simple fruit fly trap by pouring apple cider vinegar into a small, shallow cup or bowl. Add a layer of plastic wrap secured around the rim with a rubber band. Poke a few holes in the top of the plastic. The fruit flies will be attracted to the smell of the vinegar and fly into the holes only to drown in the process.
Drink mixer: Diluting a tablespoon or two of apple cider vinegar in a tall glass of water or cup of tea adds flavor and potential health benefits to your drink. There are a host of recipes online and in cookbooks old and new for shrubs and switchels that incorporate vinegar into cocktails and mocktails.
---
Bottom line
It is important to note that apple cider vinegar is highly acidic and ingesting it without dilution can be harmful to both your throat and tooth enamel. Be sure to check with your medical provider before incorporating the vinegar into your daily diet.