Let's face it, hosting a holiday doesn't come without stress. There is a menu to plan, a table to decorate and plenty to prepare. That's all before you even sit down to enjoy the celebration with your guests. Pulling in fresh, seasonal ingredients can seem like an extra layer of anxiety, but it can actually make planning easier if you give yourself enough time — making all the difference in the end.
To get the tips we needed to pull off a stunning and delicious farm-to-table holiday, we spoke with Kristen Stacy, owner of Royal Fig, a farm-to-fork catering company out of Austin, Texas.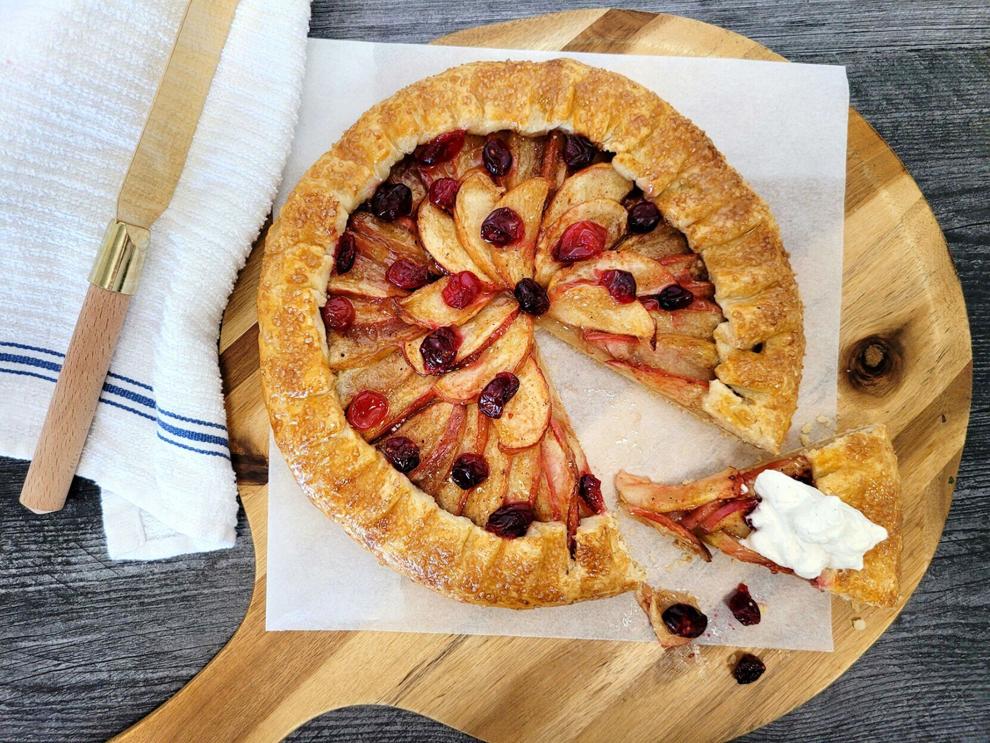 ---
Utilize the farmers' market
If you're looking to plan a seasonal farm-to-table fete, one of the best places to get inspiration is the farmers' market itself. Don't worry about coming with a set-in-stone menu. 
"The most flavorful and authentic farm-to-table experiences happen this way," says Stacy, of waiting to finalize your holiday meal until after you visit the farmer's market.
If you're overwhelmed, think of little ways you can enhance traditional holiday dishes. Since holidays are at the same time every year, it's easier to predict the types of produce you may see at the market.
And don't worry about making sure every dish is over-the-top seasonal. It can be as simple as adding in some fresh citrus to your turkey marinade or as a garnish, or adding seasonal elements to desserts and cocktails. And of course, your favorite holiday-oriented herbs and produce — sage, fresh cranberries, rosemary — all have a place at the table. You can even source those pre-dinner snacks at the market.
There are often great snack purveyors there, too, explains Stacy. "Grab some nuts or trail mixes for people to snack on but not fill up before dinner is served," she suggests.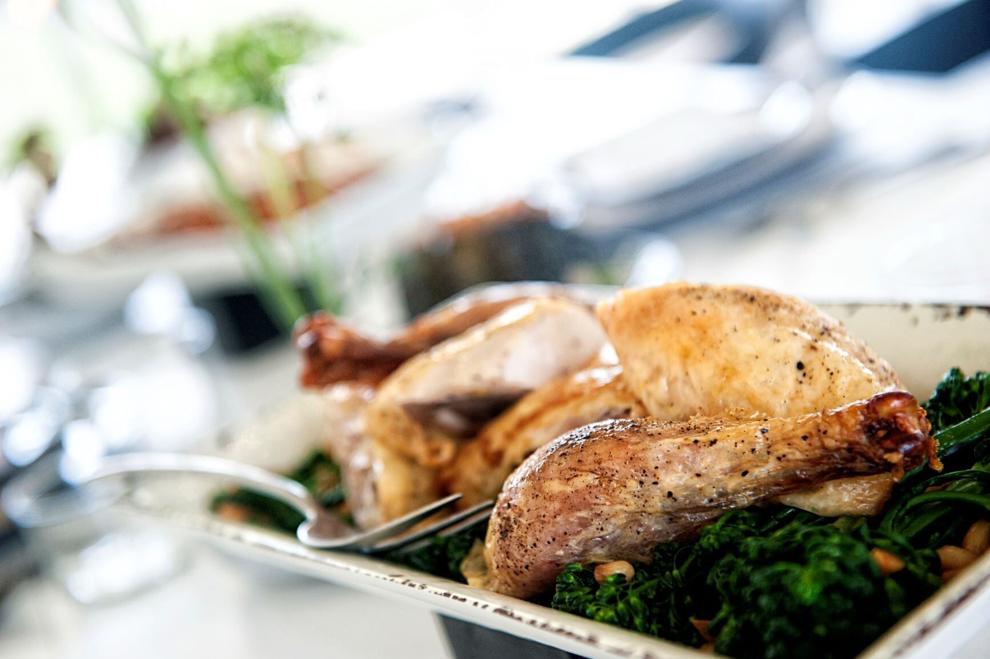 ---
Plan your proteins in advance
If you're looking to get a sustainably raised heritage turkey for the holidays, you'd better plan in advance. "Make relationships with farmers at the markets (or nearby farms) and ask if you can reserve a heritage bird," she says, noting that they often have small quantities.
If you end up needing to purchase your turkey from a store, don't fret. You can still add other farm-raised proteins to your meal that may not be as difficult to find. "Local pork is always a good way to start," she says. "Even if it's just finding a really great bacon to add to Brussels sprouts or green beans."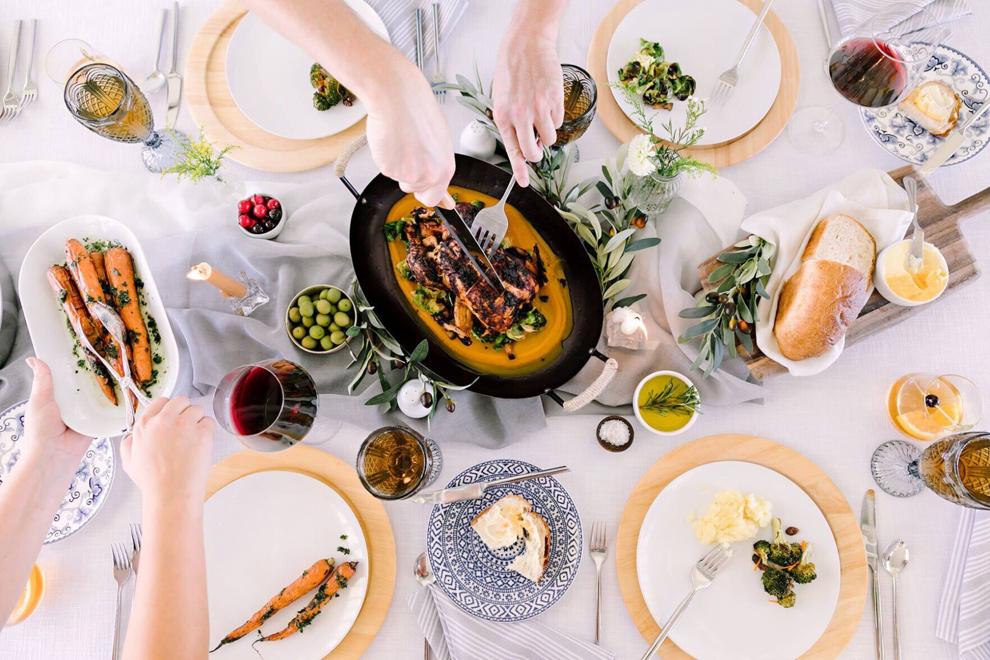 ---
Prep where you can
A lot of cooks get caught up in the stress of holiday preparation because they leave too much to do at the last minute. It's easy to avoid that by doing a little legwork a day or two before. 
Stacy's advice: "Prep like ingredients so you don't have to do it multiple times." That means if you are doing two dishes with chicken, prep them at the same and then divide accordingly. Or if you need onions for multiple dishes, do all your chopping at the same time and then separate by recipe so your kitchen stays organized. Also think about cooking certain dishes ahead of time, such as casseroles.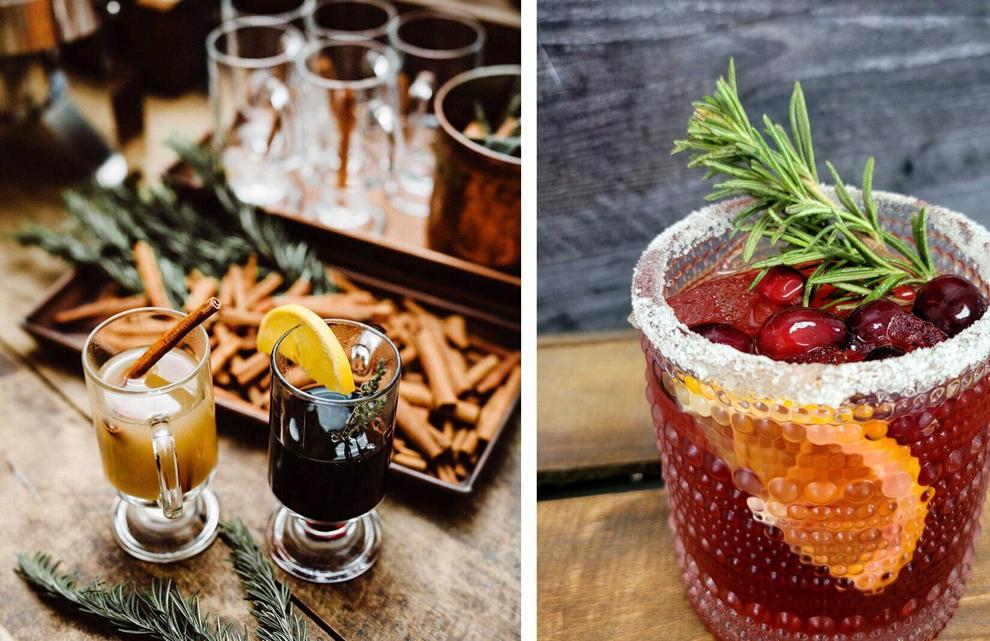 ---
Batch your cocktails
Who can forget about the drinks?  Avoid playing bartender all night by picking a cocktail that's easy to make in advance and rounds out your farm-to-table theme.
A favorite of Stacy? Sangria.
"It's an accessible drink that you can adjust and change with the season," she says. "Start with your favorite wine, then add brandy and whatever seasonal fruits you can source."
If sangria isn't your thing, vodka is a perfect neutral spirit to infuse with any herbs or fruit. You can pair that with fresh, seasonal juices and unique simple syrups like rosemary or basil. Stacy also does an unexpected winter lemonade that's a big hit (with or without alcohol), adding cloves and cinnamon to the tart drink. Infused teas are also a nice option.
---
Make food your centerpiece
Flowers can be beautiful, but a more sustainable choice is making food your centerpiece. "Think of a great charcuterie display as your centerpiece, and who doesn't love charcuterie?" she says.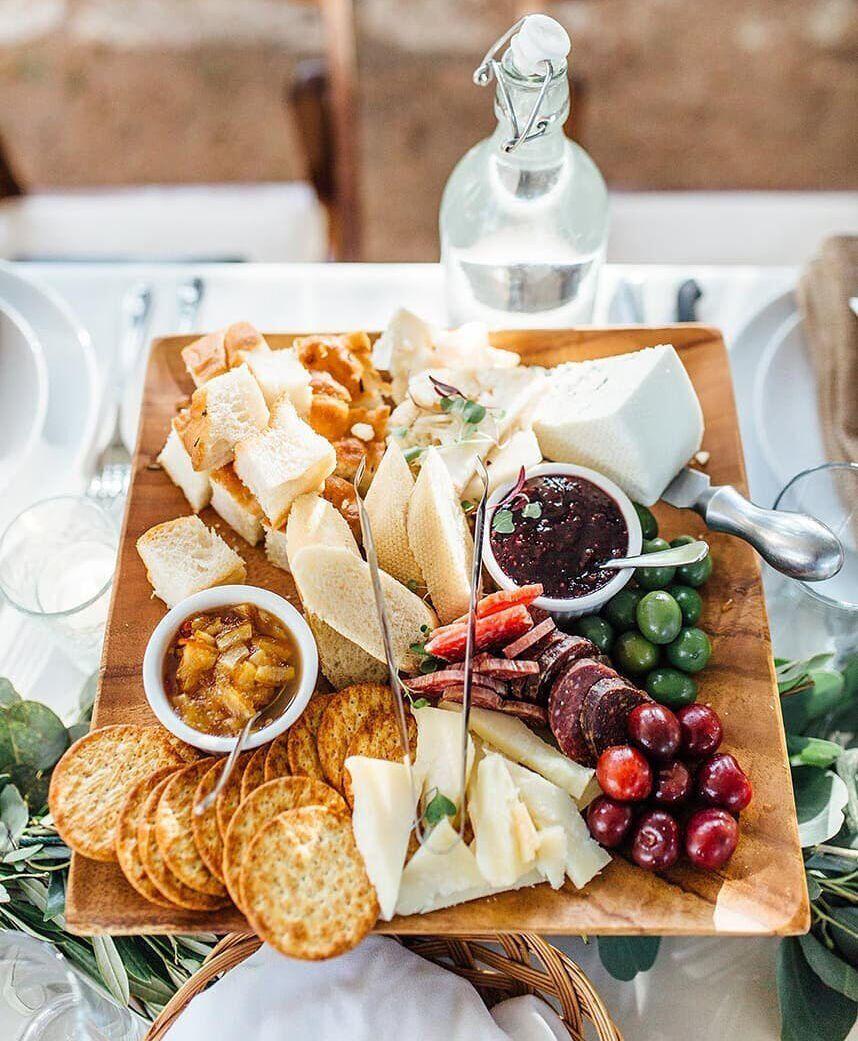 It's also a good way to introduce your guests to more sustainable and local items — think a butcher block or cutting board with local cheeses and meats, pickled vegetables and nuts that can double as your appetizer.
Fall and winter is also a great time to find a variety of squash that can look fun and festive. Think about it: Squash are colorful, unique and as seasonal as can be. "Vegetables can also look a lot more festive than a traditional arrangement," Stacy says.
No matter what farm-to-table hosting ideas you choose for your celebration, the meal is guaranteed to be memorable for your guests. Cheers to a happy holiday season!