Matt Steigerwald grew up cooking. With parents who were avid home cooks and his five brothers and sisters to feed, the Steigerwald's picnic-style kitchen table was the family's epicenter. This passion for family, food and community are foundational to Steigerwald's cooking today.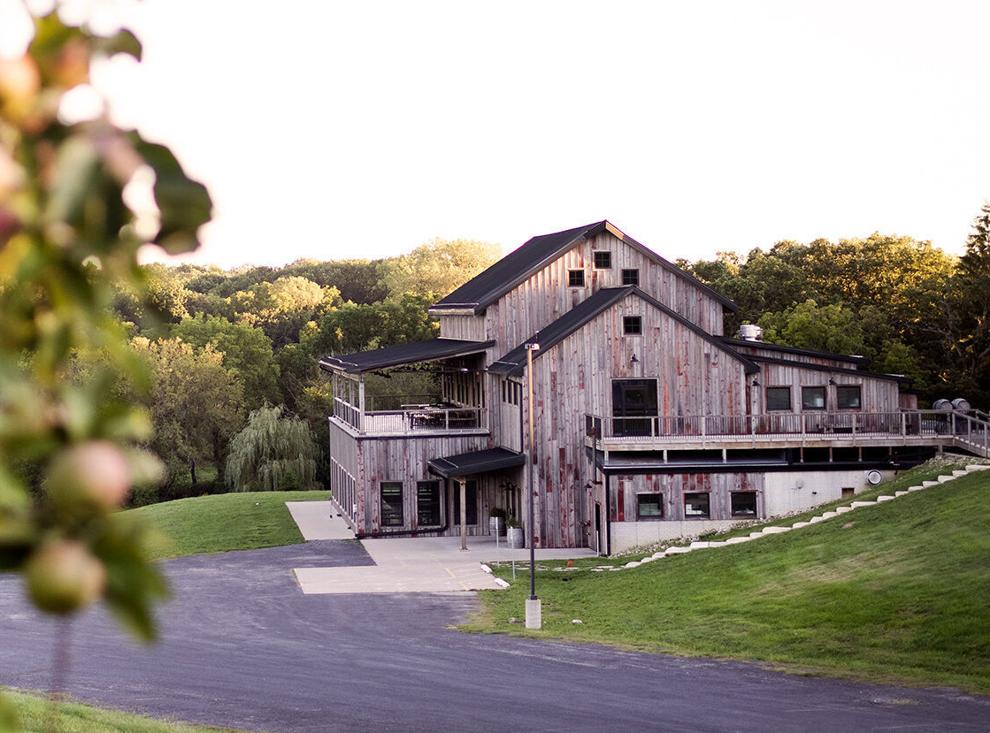 A keen mastery for innovative food creations have garnered Steigerwald three James Beard Award nominations and write-ups in The New York Times, Midwest Living and O, The Oprah Magazine. Currently Steigerwald is sharpening his knives at Rapid Creek Cidery just outside Iowa City, Iowa. The unique, cathedral-like space serves great cider and stellar food in an atmosphere that falls somewhere between hip gastropub and family-style restaurant.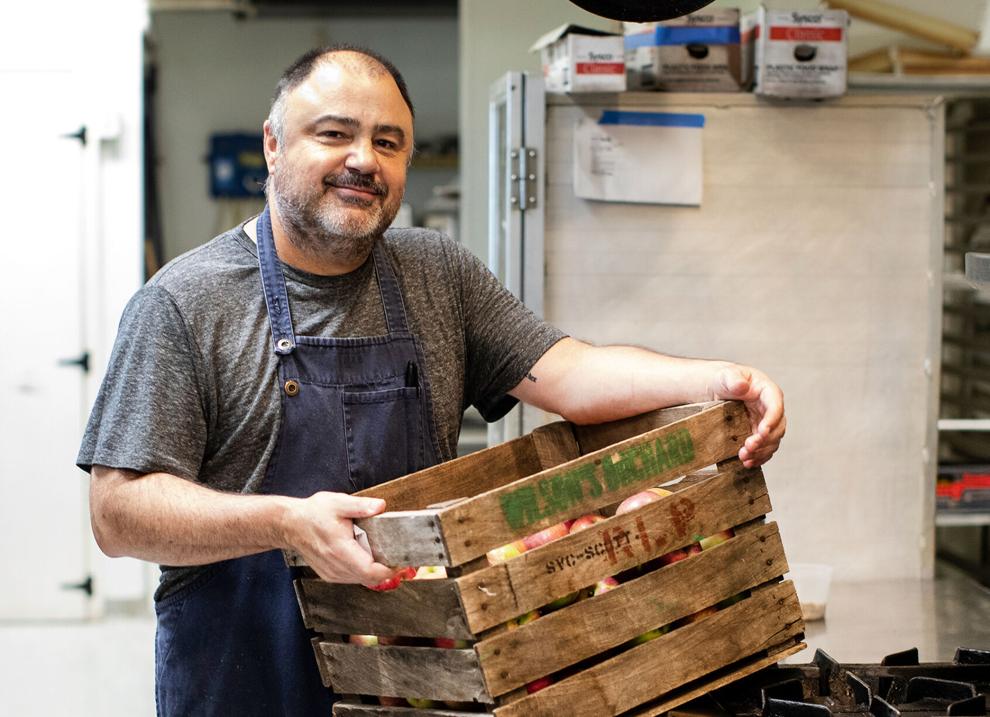 Chalkboards near the Cidery's open kitchen showcase a steady rotation of dishes sourcing seasonal ingredients from local farmers. It's this interconnectivity with the surrounding fields and orchards that inspires much of Steigerwald's food, like these apple-forward recipes below.
A perfect brunch recipe, this savory-sweet Dutch Baby is a thick, puffy pancake with the salty and smoky flavors of Brie and bacon.
Pickled mustard seeds add a burst of flavor to this colorful slaw flecked with fresh dill and sweetened with apples and honey.
Apples, cauliflower and butter transform into a sublime, ethereal puree with a touch of water and salt, and it couldn't be easier.
Middle Eastern flavors and chiles infuse these roasted apples drizzled with a sweet-sour gastrique vinaigrette.