In many minds, pecans hit peak yum when presented in pie form. Alexandra Coppinger, co-owner of Common Tart bakery in Tulsa, Oklahoma, stays pretty traditional with her version of the dessert, wrapping the nuts in a sweet syrup before nestling them in a pie crust.
Her take does include one twist—a sprinkling of orange zest to brighten it up. "I highly recommend trying this with your own favorite pecan pie recipe," she says. "The pop of citrus just heightens everything else."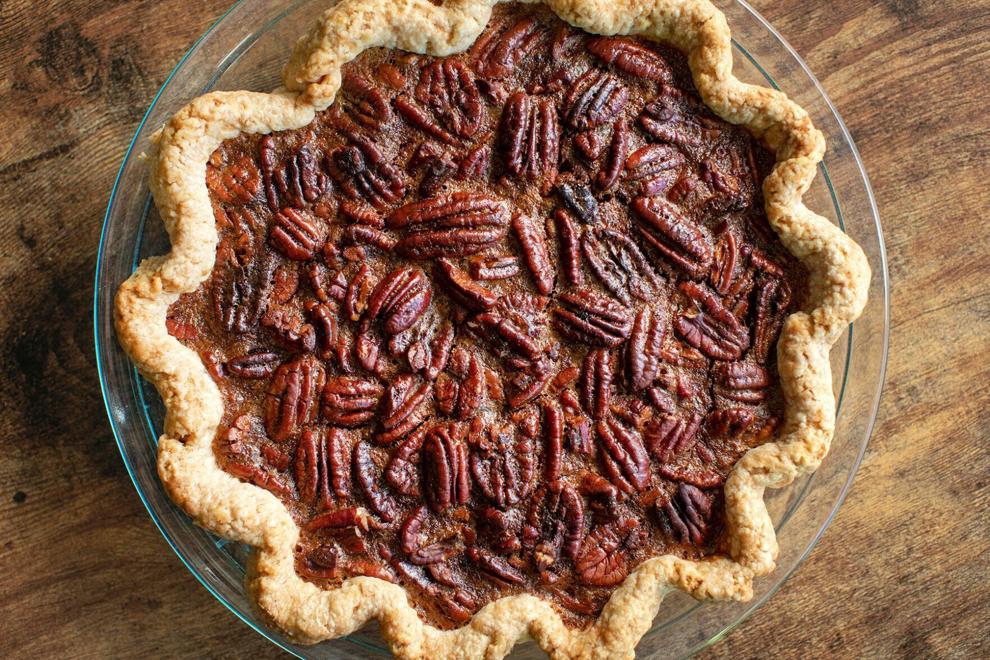 ---
Classic Pecan Pie
1 9-inch pie crust
1/2 cup light corn syrup
1/4 cup local honey
1/4 cup pure maple syrup
4 Tbsp unsalted butter, melted
3 extra-large eggs, lightly beaten
1/2 tsp pure vanilla extract
1/2 tsp grated orange zest
1/2 tsp salt
2 1/2 cups whole pecan halves, toasted 
Line a 9-inch pie pan with pie crust. Place it on a sheet pan.
In a large bowl, whisk together corn syrup, honey, maple syrup, butter, eggs, vanilla, orange zest and salt. Fill unbaked pie shells with pecans, cover with filling, making sure all pecans are thoroughly covered. Bake for 50 to 55 minutes, until the center is just set. Set aside to cool before serving.