Almonds take the place of more traditional pine nuts in this slightly sweet, nutty pesto developed by Big Spoon Roasters founder Mark Overbay.
In summer, Overbay adds fresh basil (shown here), but to make it more seasonal, you can substitute wintery greens and herbs like parsley, kale or chard.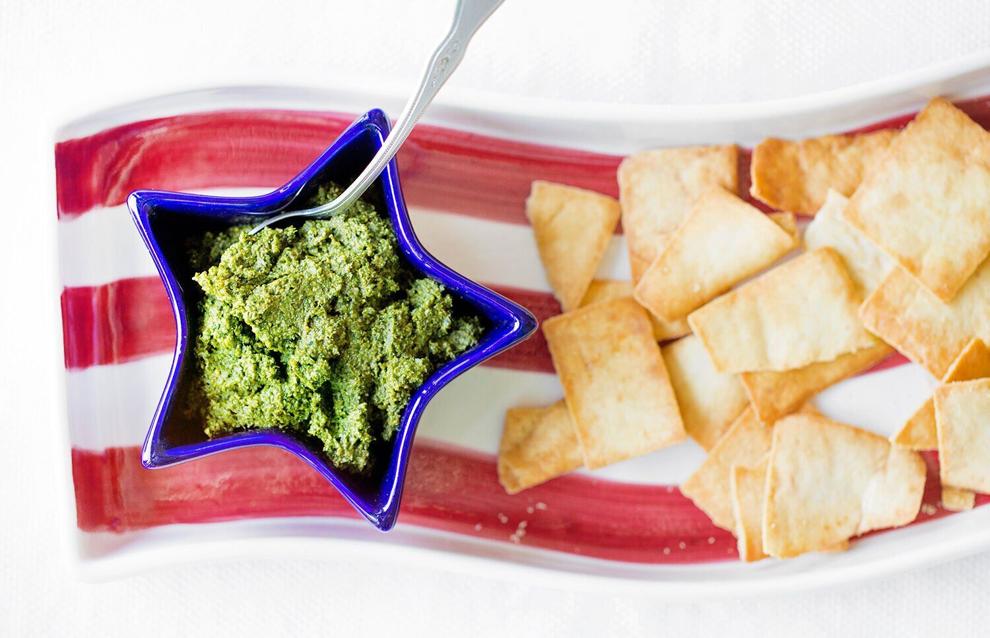 ---
Almond Butter Pesto
2 cups firmly-packed basil leaves, washed and dried
12 garlic cloves
3/4 cup extra virgin olive oil
1/4 cup Big Spoon Almond Butter with Wildflower Honey (or your favorite almond butter)
1 cup Parmesan Reggiano cheese (or your favorite hard cheese), grated
1 tsp salt (or to taste)
1 tsp freshly ground black pepper
In a food processor, pulse basil and garlic  to a rough mixture. With motor running, add olive oil in a slow stream, stopping several times to scrape down the sides of the bowl.
Add almond butter, cheese and salt and pepper and puree until the mixture is smooth and evenly blended, about a minute or so. Refrigerate in an airtight container.
The pesto should be good for two weeks, but as Overbay says, "Good luck making it last that long!"