Some popular flavors of ice cream include bits of crunch, which add another flavor dimension and textural interest, such as nuts and toffee, says Ralph Kopelman, owner of Cranford Vanilla Bean Creamery, a popular New Jersey ice cream parlor.
In this recipe for cannoli ice cream, Kopelman uses ricotta cheese and crumbled pieces of cannoli shells, which boost the flavor factor. If cannoli shells are not available, you can take sugar-style ice cream cones and crumble them up in a food processor.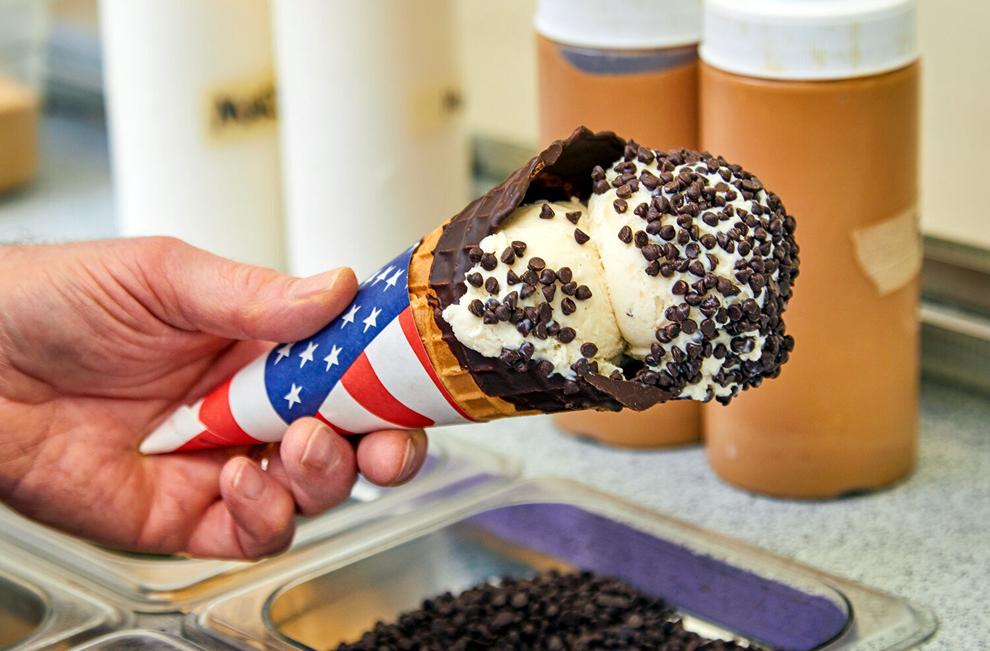 ---
Cannoli Ice Cream
16 oz granulated sugar
8 large egg yolks
2 cups (16 oz) milk
pinch salt
1 cup (8 oz) heavy cream
1 Tbsp ground cinnamon
1 Tbsp vanilla extract
16 oz ricotta cheese
4 oz broken cannoli shells
1 oz chocolate chips, coarsely chopped
grated zest from 1 orange
Fill large bowl with ice water; place slightly smaller bowl over ice water and set aside. Heat water for double boiler to a simmer.
In top of double boiler, add sugar, egg yolks, milk and salt; stir with whisk until smooth. Place sugar mixture over simmering water and heat slowly but do not boil, stirring constantly with wooden spoon. Boiling will scramble egg yolks. Cook just until mixture coats spoon. If you draw your finger through custard on back of spoon, it should cut a distinct path and liquid will not fill inside the line.
Pour custard into bowl set over ice water. Add heavy cream and stir until well blended. Place plastic wrap directly onto custard surface to prevent skin from forming. Refrigerate at least 2 hours or up to overnight.
Stir cinnamon and vanilla into custard, then add ricotta and stir until well combined. Freeze in ice-cream maker as manufacturer directs, adding cannoli pieces, chocolate and orange zest about 1 minute before ice cream is ready. If ice cream is too soft to serve immediately, transfer to bowl or airtight plastic container; cover and freeze at least 30 minutes or until firm. Cover and freeze up to 3 days.