Find Local Jobs. Get Hired.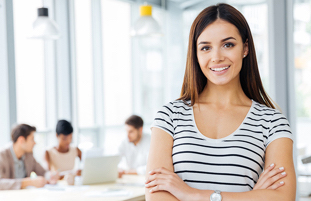 Find local jobs, receive personalized alerts and promote your profile.
Join our Talent Community
Browse through the latest employment postings on https://bismarcktribune.com/jobs and find your next career.
Looking for a new job? Browse through the newest job postings on https://bismarcktribune.com/jobs and find your next career.
For those who have suddenly lost jobs, it's a frightening time. Bill need to be paid. Do you qualify for unemployment benefits? How fast will …
Demand for essential goods and food has skyrocketed and some stores are hiring like crazy to keep up.
It's Pi Day, the annual celebration of the mathematical constant π (the first three digits match the date, 3/14, for those not in the know).
Though many workers crave flexibility on the job, the fear of backlash still exists.
Letters of recommendation have grown supersized and one-sided in their praise. In one study, only 1-2% of letters fell below the good-to-excel…
With steadily rising wages and increasing demand for skilled jobs, the goal of earning a six-figure salary is more attainable than ever before.
In the workplace, many people feel pressure to be extroverted in order to do well in their careers. Here are some jobs where you can succeed w…
A WalletHub study determined what the hardest working states in America are. 
You know the feeling: the dread that starts to creep up from the pit of your stomach on Sundays as the realization that, yes, you have to go t…
There's going to be a time in your career that you will get stumped or feel insecure. Here's some advice.
Sometimes, the little things can work against you.
How does your income compare?