By category, here's how the 2020 Grammys should shake down, according to entertainment critic Bruce Miller.
Actress Mary Tyler Moore died at age 80 on Jan. 25, 2017. She was best known for her roles on "The Dick Van Dyke Show" and "The Mary Tyler Moo…
Jim Lehrer, the legendary debate moderator and former anchor of the "NewsHour" television program, died Thursday. He was 85.
Aidy Bryant returns as Annie in this irreverent comedy.
The two reflect ahead of a big episode for Randall and Beth and shout out costar Justin Hartley for his first episode as director.
Awkwafina's brash, screeching shamelessness fits well with Comedy Central's irreverence in a sitcom based on the Golden Globe winner's life.
Ted Danson, Tiffany Haddish, Drew Brees and more A-listers appear as participants. Plus, find out what else is in store!
Here's when Peter will be back on your television screen.
Plus, catch 'Home Town' on HGTV.
Glenn Close as cutthroat attorney Patty Hewes and Rose Byrne as her clever mentee Ellen make this a must-see.
Mandel, along with fellow judge Alesha Dixon and host Terry Crews, tease what's in store for the second season of the NBC spinoff.
Check the full list of nominees for this year's 92nd Academy Awards.
And don't miss the latest E! reality series 'Meet the Frasers.'
Meet the cheerleaders of Navarro College in this docuseries chronicling their journey to Nationals.
Plus, catch a glimpse of Jeff Bridges in 'The Old Man.'
The cast of the romantic comedy, including 'Grey's Anatomy's Jake Borelli and 'Queer Eye's Karamo Brown, revealed the big news.
The tearjerker is a relevant reboot of the '90s series about children separated from their parents.
And don't miss a new episode of 'America's Got Talent: The Champions.'
'Sarah had a natural sense of how to market herself and her product,' exec producer Janine Sherman Barrois says.
Al Pacino stars in this tale of Nazi hunting coming to Amazon Prime Video.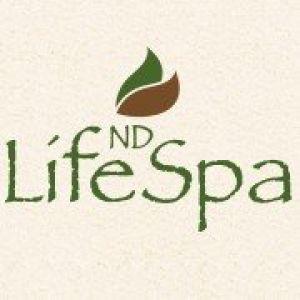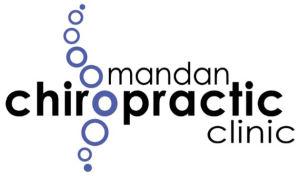 Mandan Chiropractic Clinic - Dr. Erik Isaacson
"Jeopardy" host Alex Trebek doesn't need more than half a minute to end his tenure on the TV series. "I've kind of, in my mind, rehearsed it already."
This cheat appears in many cartoons from "The Simpsons" to Sponge Bob. Now you can know the truth and try it out for yourself.
Planning to watch the ball drop, or join one of those all-day all-night TV series marathons? Here's your checklist for TV tonight.
Whether you like drama, comedy, or reality TV, there's something for everyone to enjoy.
The WWE superstar is closing out 2019 with a bang.
Already renewed for a second season, the talk show reflects everything we love about the Grammy winner and popular coach on 'The Voice.'
Plus, Season 2 of 'The Orville' streaming on Hulu ahead of third season return.