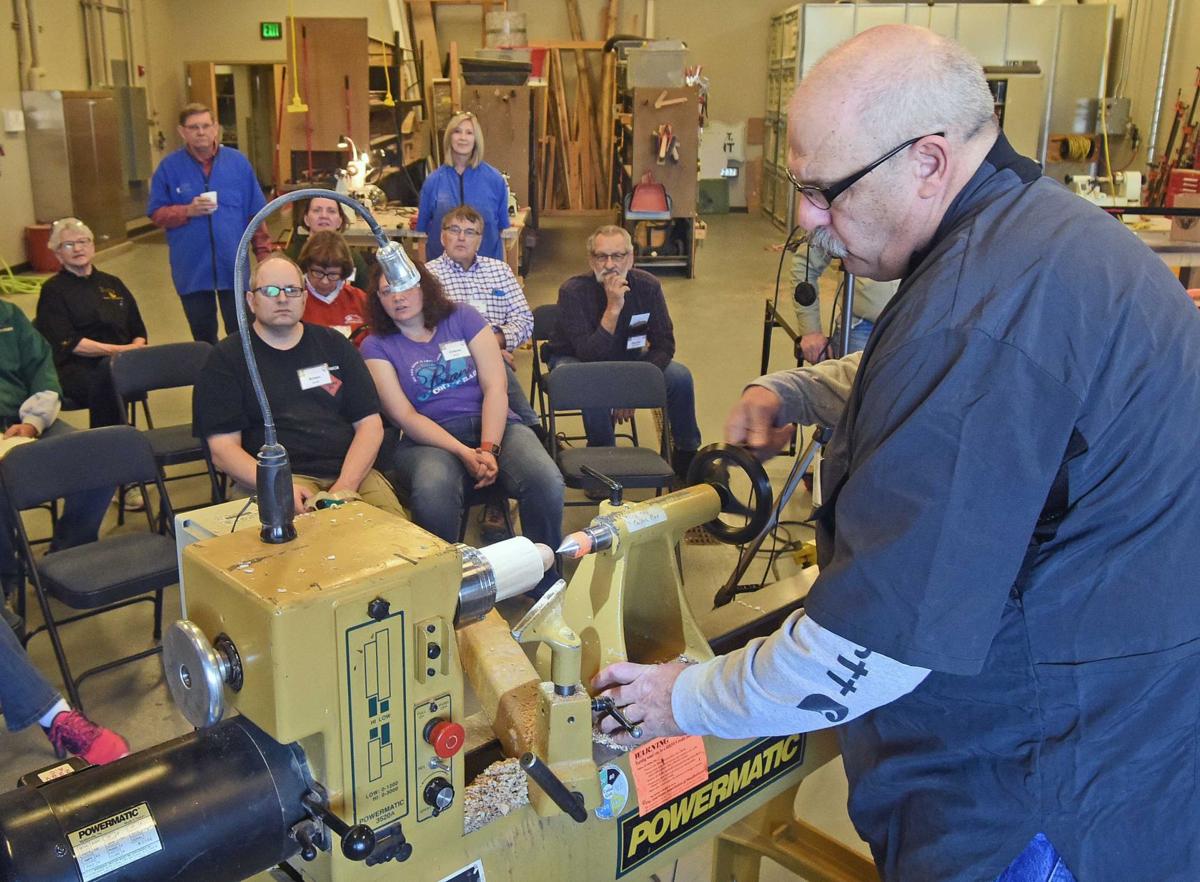 The Dakota Woodturners are hosting an annual Hands-On Woodturning Spring Symposium on Saturday and Sunday at the Career Academy on the campus of Bismarck State College. 
The symposium will give 35 participants an opportunity to watch and work with professional turners. Robert Grumann will turn a lidded box, Allen Jensen will turn a bowl from a green blank and Tom Wirsing will turn a platter.
Participants have been invited to share their creations in an instant gallery, which will be located in the lobby of the Career Academy, 1200 College Drive. The free gallery is open for viewing to the public from 9 a.m. to 4 p.m. Saturday and from 9 a.m. to noon Sunday. Visitors also may watch participants work on projects with the demonstrators.
Wirsing is best known for his large platters, with simple, smooth lines and silky hand-rubbed finishes. He also enjoys making furniture, especially tables and cabinets. 
Jensen, who started turning wood during high school in 1994, says the many forms of woodturning is what has fueled his enthusiasm.
Grumann, a charter member of the Dakota Woodturners, helps introduce the craft to students in area schools. He has attended a national symposium to further his skills.