Iron Maiden drummer Nicko McBrain has hinted at the heavy metal legends are working on their first new album since 2015's 'Book of Souls'.
BTS have promised their upcoming new album will be "better and harder" than people expect.
Post Malone plans to get back into the studio when his tour ends and hopes to have a new album out this year.
Country music superstar Toby Keith is coming to the Bismarck Event Center.
Billie Eilish was the big winner at the 62nd Grammy Awards at the Staples Center in Los Angeles, her home city.
Billie Eilish took home five awards, including record of the year for "Bad Guy." Here's a look at who else won at the 62nd annual Grammy Awards.
Billie Eilish has won album of the year and record of the year to cap a dominant night of five victories at the Grammy Awards.
Who wore it best? You decide. Here's a look at the red carpet from this year's Grammys.
Columnists predict the winners of the night's most important awards ... and wonderr if Taylor Swift and Post Malone will go home empty-handed.
London-born rapper Stormzy has confessed he feels "proud" of his beef with Wiley.
Saint Anne School music teacher Sarah Jensen would always have remembered former guitar student Jasper Lorentzen -- who came to lessons in wes…
British pop star Louis Tomlinson has confessed he used to feel under pressure to match the success of his One Direction bandmates.
Carl Barat has opened up about the unbreakable bond he shares with his bandmate Pete Doherty.
Eminem has scored a UK chart double, topping both the Official Albums and Official Singles Charts with his new record 'Music To Be Murdered By…
Pet Shop Boys believe modern pop music is "very narcissistic and introverted" and not "euphoric" enough.
The Bismarck Veterans Memorial Public Library is hosting a free performance by local musician Kittyko on Saturday.
Who knows how things will really play out Sunday when the awards are handed out live from the Staples Center in Los Angeles. Here are some goo…
Guns N' Roses lead guitarist Slash says the band are unsure how to drop new material because of the "nature" of the music industry nowadays, b…
Lady Gaga's song 'Stupid Love' has been leaked on fans and N-Dubz members Tulisa and Dappy have been credited on two other new tracks.
Pearl Jam have returned with new single "Dance of the Clairvoyants' from their first album in seven years.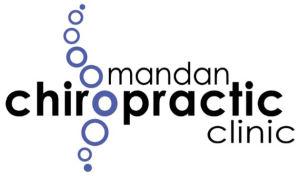 Mandan Chiropractic Clinic - Dr. Erik Isaacson
Aerosmith have issued a statement after the band's drummer Joey Kramer filed a lawsuit against them for allegedly not allowing him to perform …
BTS are set to head out on their 'Map of the Soul' world tour, which kicks off in April and will see them play North America, Europe, Japan, a…
Alicia Keys has announced a worldwide tour this year - her first in seven years.
Ozzy Osbourne has gone public with his Parkinson's disease diagnosis. Here's a look at photos of the musician over the years.
Ozzy Osbourne has gone public with his Parkinson's disease diagnosis. The 71-year-old musician said revealing his illness was like a weight be…
Louis Tomlinson's 'Walls' sees Noel Gallagher credited as a "lyricist and composer" as elements of the track are similar to three Oasis classics.
Megadeth stormed through 12 tracks at their first live performance since Dave Mustaine's throat cancer diagnosis in June.