Looking for a five-minute time waster while waiting for the tea to brew? There's a game for that. Looking for an epic adventure to get lost in…
Researchers from Stanford University have found that playing video games while angry can make you a worse player. The researchers showed parti…
From a device that lets you check your vision at home to a new handheld game that doesn't involve a screen, here are a few new gadgets that ar…
If board games are you thing, 2020 was an epic fail.
The Game Awards take place December 10. What video games are nominated for Game of the Year and other categories? Find out.
There are several titles out but few that show off the potential of the PlayStation 5 and Xbox Series X. Here are the ones that stand out.
The success of Netflix's latest hit show has taken even one of the men behind the series by surprise.
Here's a look at how the consoles stack up, and which one would be best for gamers today and beyond.
If you are stuck inside with family, and need something to play, here are the most anticipated games for the summer of 2020.
You don't have to be an avid gamer or even own a video game console to enter these vibrant and immersive worlds. Here's how to get started.
Magicka 2Castle CrashersLovers in a Dangerous SpacetimeBorderlands seriesOvercooked 2
Game of Thrones: A Telltale SeriesGuild Wars 2Elder Scrolls OnlineCatan UniverseMonster HunterDivinity Original SinDiablo 3Sea of Thieves
UnderlordsCivilization 6Portal 2A Way Out
Don't Starve TogetherDeceitDying LightRemnant: From the Ashes
Nascar Forza Gran TurismoFIFA 20Madden NFL 20NBA 2K20Rocket League
OverwatchSuper Smash Bros.League of LegendsCounterstrike Global Offensive

Better Roofing And Contracting, LLC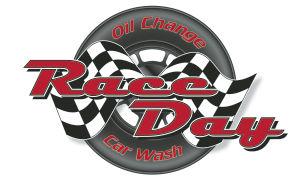 Animal Crossing: New HorizonsAnimal Crossing Pocket Camp (a surprisingly good — and free — mobile game)Sims
Here's a look at where several well-known video game brands and franchises have landed decades after they first captured fans' hearts.
Damian Lillard grew up playing "NBA 2K," so he knows it's a big deal to appear on the cover of one of the yearly editions of the popular video…
CHICAGO - You have to love the irony: A video game designer working for Chicago-based Midway Games in the 1990s tweaked "NBA Jam" so the Chica…