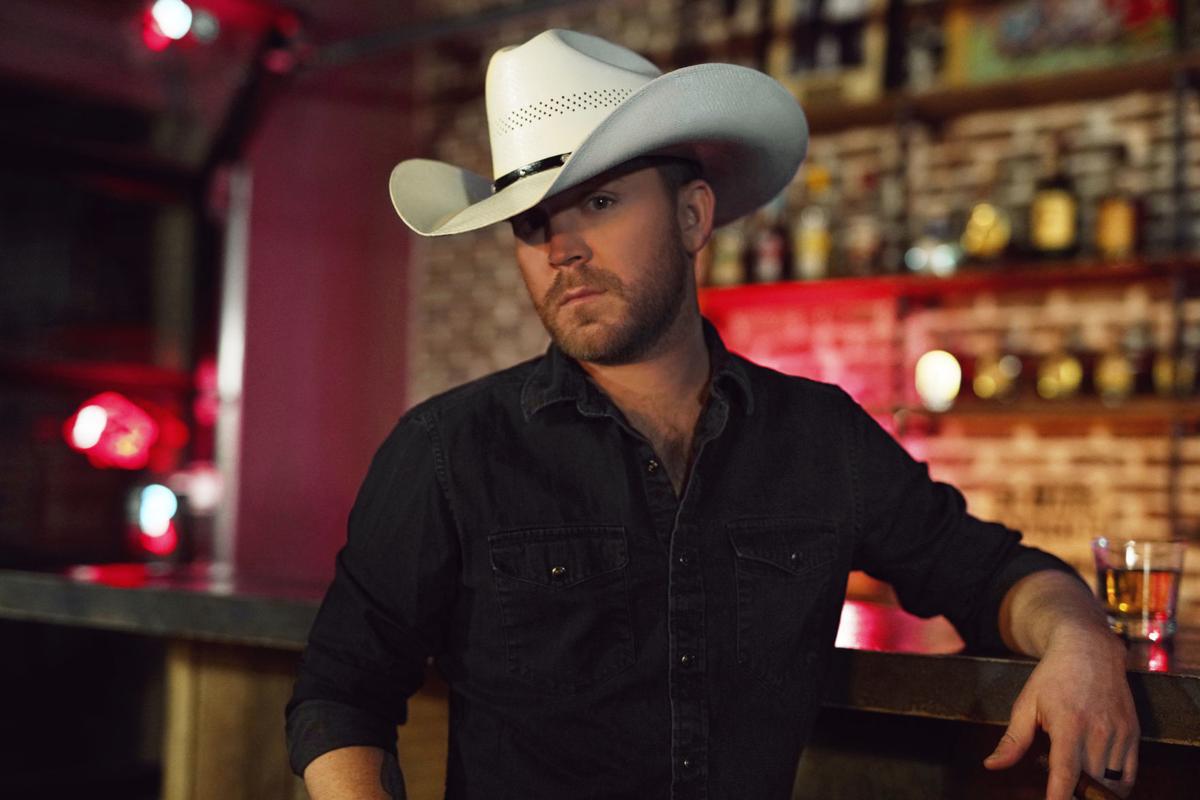 Country star Justin Moore is heading back to Bismarck.
Moore and opening act Tracy Lawrence are kicking off their Late Nights & Longnecks Tour and were scheduled to play the third show of the tour at the Bismarck Event Center on Saturday. It's now postponed to April 8 due to winter weather the tour encountered in Kansas.
The concert will not be Moore's first time traveling to the chilly city of Bismarck.
"They always seem to send us up when it's real cold," he said with a laugh. "It's always fun (in Bismarck). The crowds are always great, and the radio's always been good that direction. It'll be fun."
With five studio albums forming one large discography, Moore has his choice of songs to perform on tour. His favorites to perform, however, are close to the heart: "Small Town USA," the song that boosted his career in the industry; "If Heaven Wasn't So Far Away," which was recorded around the time his grandfather passed away; and "The Ones That Didn't Make it Back Home," a record that has helped fans through difficult times after losing a loved one who served their country.
"I'm really proud of our entire body of work," Moore said. "It's such an artist thing to say, but I really am. All the stuff we put out 10, 11 years ago, I never get sick of playing."
Since he was first signed by Valory Music Group in 2007, Moore has seen the music industry change drastically through social media. When he first emerged, CDs were still a dominant part of music consumption, and most social media sites weren't yet on the scene.
You have free articles remaining.
"When I came out in '07, Twitter wasn't a thing. Facebook wasn't a thing. I think it was Myspace," Moore said. "All of that has changed our industry in the way people have consumed music. So I think my generation, we're probably a little behind the eight ball in moving into that world." 
The sound of country music has changed, as well. Moore, however, has stuck to his traditional roots.
"If we would have put out 'Small Town USA' in 2013 instead of 2007, I don't think it would have been a hit," Moore said. "I've sustained a longevity in my career, which I don't know what to contribute that to, but I'm thankful for it."
Many important lessons can be learned throughout a career like Moore has had, but sticking to your dreams and working toward your goals is the most valuable he's learned so far.
"If you have a dream of doing something, and people around you think you're out of your mind and it's never gonna happen … dreaming your biggest dreams is not impossible," Moore said. "If you put in a lot of hard work and have a lot of luck, it can happen."
When valuable lessons are considered pertaining to music specifically, it's all about the songs and the relationships with fans for Moore. Along with country radio, thousands of Moore fans have been so great to him throughout the years, Moore said, because they developed a relationship through his songs.
"Staying true to who you are, whether you're rap country, pop country, or country country," Moore said with a laugh. "Learning that through my own career is the most valuable thing I've learned."
Tickets purchased for the originally scheduled show on Saturday will be honored on the new April 8 performance date.