Coronavirus in North Dakota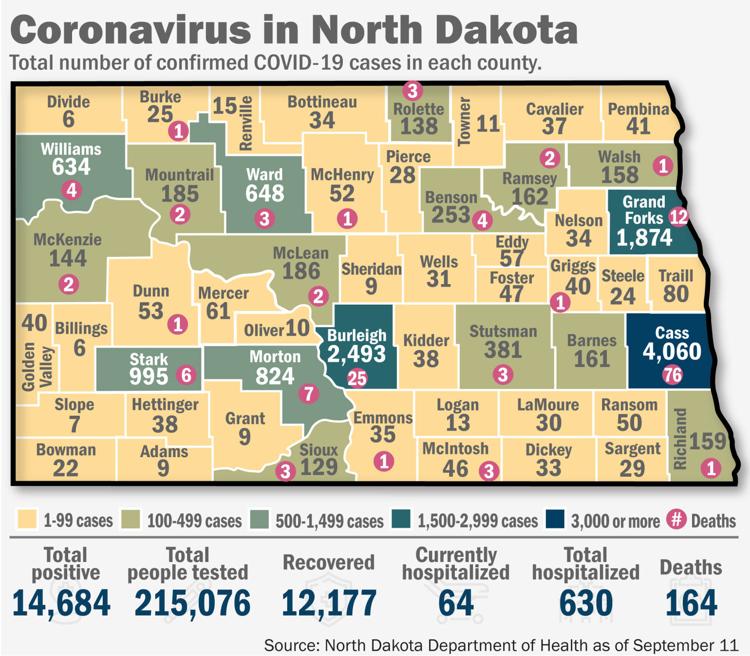 Tags
As featured on
North Dakota has confirmed two more cases of COVID-19, both in Morton County, bringing the total to seven.
As of June 9, 2020 there have been 2,901 reported cases of coronavirus in North Dakota and 7…
North Dakota has seven more cases of COVID-19, bringing the state total to 26, with two hospitalizations. The bulk are in Burleigh-Morton.