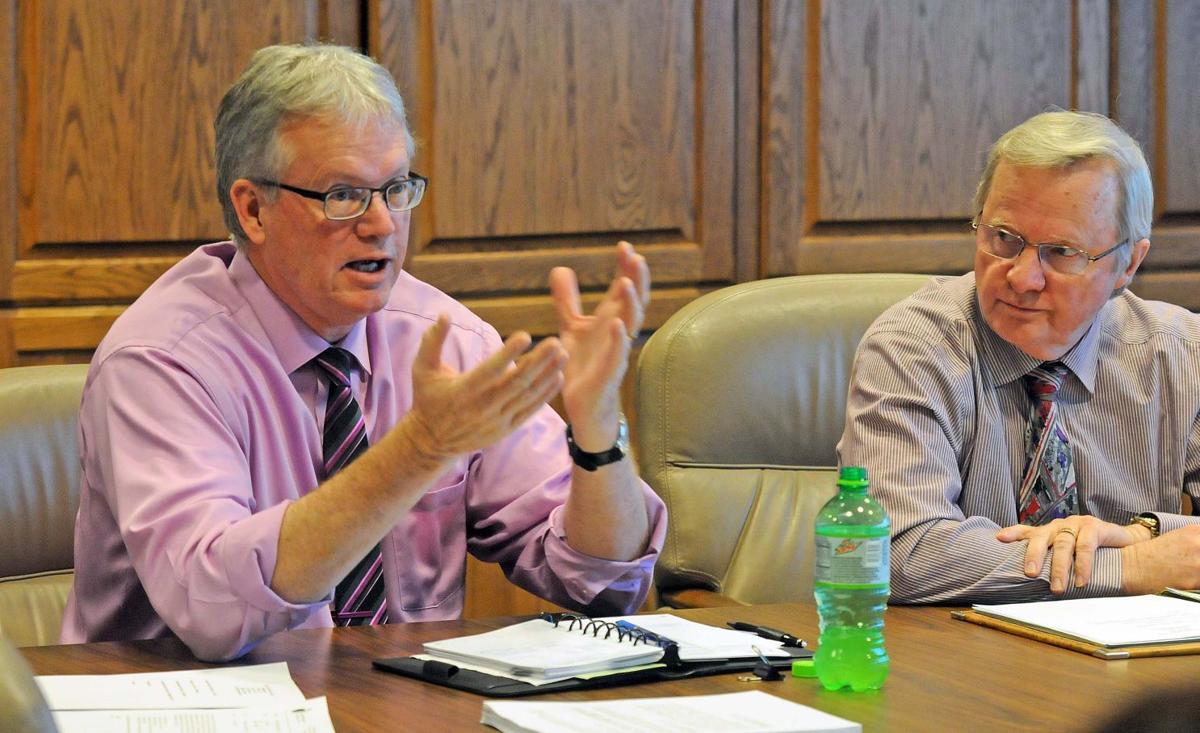 The North Dakota Department of Health will tap tribes next for input on a plan to reduce the state's carbon dioxide emissions by 45 percent in 2030.
In recent months, the state health department sought public comment on the U.S. Environmental Protection Agency's Clean Power Plan for North Dakota. State officials reviewed concerns from hundreds of residents, ranging from students in Hazen to environmental groups, and announced Thursday that they will reach out to tribes and other low-income communities to determine what they have at stake.
David Glatt, chief of the department's environmental health section, said state health officials have been working with the state's Indian Affairs Commission to connect with the tribes.
"(Tribes) are typically lower income; they get electricity from the electrical generators," Glatt said at an Air Pollution Advisory Council meeting Thursday. "Changes that are going to be made are going to require additional investment. Additional investment means higher electrical costs. How does that impact low-income folks?"
North Dakota's requirement under the finalized Clean Power Plan released last year said the state must reduce carbon dioxide emissions from existing power plants by 45 percent in 2030, up from 11 percent when the rules were first proposed.
In October, North Dakota Attorney General Wayne Stenehjem filed a lawsuit against the EPA, stating the agency's new rule could be in violation of the Administrative Procedure Act. Glatt said Thursday the health department will continue to support the state's battle in court.
"We feel that the rule is a massive overreach of federal authority," he said.
In recent months, state health officials held public meetings in various cities across the state, including Williston, Belulah, Bismarck and Fargo.
Nearly 700 people showed up in Beulah, and another 500 to 600 people showed up in Bismarck, Terry O'Clair, director of the department's division of air quality, said Thursday.
"It's a very (big) topic that is showing a lot of interest in the state," he said.
Some of the input residents offered at the meetings included asking the state to produce its own plan rather than have the EPA mandate a plan, requesting the EPA consider credit for the renewable energy produced before January 2013 and making an attempt to maintain operations of all the existing plants without closing any plants.
The state health department will continue to collect feedback from residents, and officials also will meet with electrical producers this month, said Glatt, who plans to meet with commissioners from other states, including Minnesota and Wyoming.
"It's truly an all hands on deck. You bring as many educated minds to the table as possible to find a solution," he said.
The state health department will seek a two-year extension on the plan, which will be due in September. Officials said Thursday that they will probably have a draft in June, which will go out for public comment.