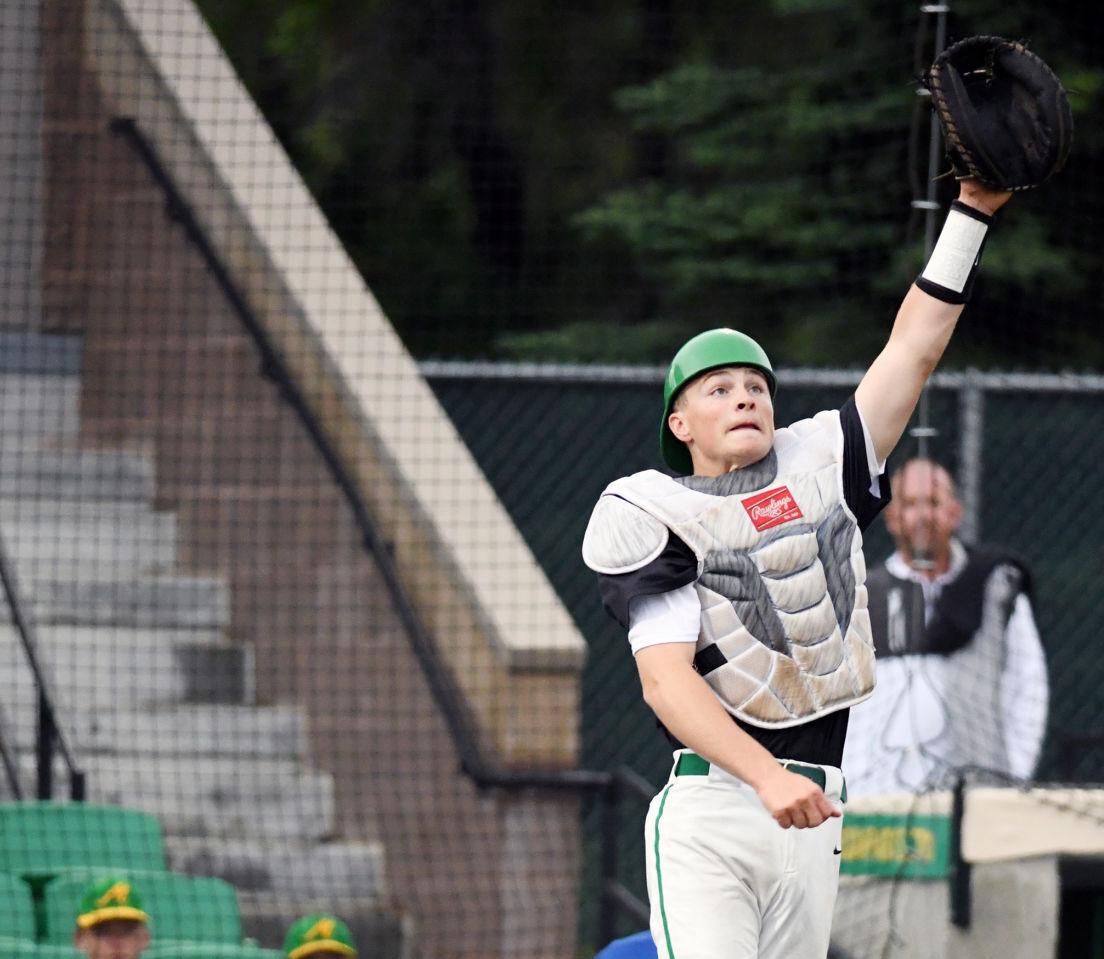 From his usual position behind the plate, Isaac Huettl can see everything that happens on the baseball field: every pitch, every shift, every runner trying to take another base.
 Despite his age -- 16 years old -- he's a veteran on the Mandan Chiefs Senior Babe Ruth roster and he's earned the right to be the team's front-line catcher the past two seasons.
 "We've kind of put a lot on his plate, being the catcher and the 3-hitter and he pitches a little bit for us," Mandan coach Jake Kincaid said. "We've asked a lot of him and he's answered the bell."
 Has he ever. Huettl solidifies the Chiefs' defense up the middle and is equally impressive at the plate, where he is one of the team's top run producers.
 "I've always loved catching," Kincaid said. "I just love putting on the gear and going behind the plate. It's always been fun, ever since I was young."
 Kincaid said he knew right away last season that Huettl was going to be an impact player early. He was a dual roster player as a 15-year-old, playing with the Mandan A's and Chiefs. His gig with the A's was short-lived.
 "At the beginning of the year we planned on dual-rostering him but after about a week it was pretty clear that he was our best option behind the plate," Kincaid said. "He did a lot of good things last year as a 15-year-old. At the end of the year, he was in the 3-hole as well. That was something he was able to build on."
 Huettl's rapid advancement caught him off guard.
 "I started to play better and coach Kincaid said I'd be up full time," Huettl said. "I started pretty much every doubleheader we played and it took off. I was kind of surprised because I had two older catchers in front of me. I just work hard and tried to get that starting role."
 In his first 27 games this season, Huettl caught seven of 31 base stealers, a number strong enough to cause coaches to think twice about running themselves out of an inning.
 Huettl takes pride in his defensive skills and what that means to the Chiefs. But he knows there is room get better. When the spring season shut down due to COVID-19, Huettl retreated downstairs to work on fundamentals.
 "You had to do a lot of work on you own. I tried to do as much as I could," Huettl said. "I worked on my footwork."
 He also worked on ways to get the ball out quicker on his way to second base. When a runner breaks for second and the pitch isn't a fastball, it's not unusual to see Huettl put a throw on target from his knees.
 "I've worked on throwing from my knees a lot," Huettl explained. "I figured on off-speed pitches that are slow to the plate, it's faster to throw from my knees and I've just gotten better at it.
 "I don't want teams to run on me. If you do, you're going to be out. That's my mentality."
 He's got the physical tools and mental makeup to be a catcher. The only thing left is the nuances, Kincaid said.
 "He's learned that he can control the running game and it's been a couple years since we've had a catcher who can do that," Kincaid said.
 "He brings an arm that's above average and we'll just keep working on that. He's working through how to receive some of those 50/50 balls and his confidence is building. He puts a lot of time in and it's starting to pay off."
 That's just on defense. Offensively, he's one of the Chiefs' top producers. Heading into Mandan's doubleheader against Minot tonight at Memorial Ballpark, Huettl is hitting .440 overall, including a blistering .625 with runners in scoring position. He has seven doubles, a triple and 22 runs batted in.
 "He's one of the few kids that has proven he can put the ball in the gap and be a run-producer," Kincaid said.
 Huettl will continue to play a key role as Mandan tries to play its way out of a looming state tournament play-in game down the stretch.
 "We just have to win as many games as we can and hopefully get to that state tournament," Huettl said. "I really hope we can get out of that play-in game."
Be the first to know
Get local news delivered to your inbox!