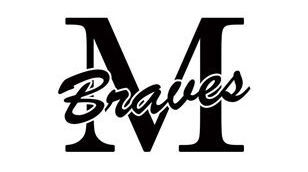 Mandan won the very first state girls golf tournament played. After Monday's stellar round, the Braves were in position to win the latest.
The Braves shot a season-best round by 21 strokes and were just three shots off the lead heading into Tuesday's final round at Souris Valley Golf Course in Minot. Mandan's 328 trails only Fargo Shanley (325). Century, two-time defending state champion is third (334).
Mandan fell off its blistering pace from Monday (322) but still finished a strong third. Anna Huettl shot her second straight 78 to finish solo fourth. Aysia Mettler also earned all-state honors with a two-round total of 158, tied for sixth.
The first state meet was played in 1966.
"The girls played great. They played like we thought they could all year," said Mandan coach Dean Johs said. "We told them Sunday, all we want is your absolute best effort, never give up and have fun. That's exactly what we want them to do again (Tuesday).
Same can be said for Century sophomore Hannah Herbel, who is chasing history. Despite winding conditions, gusting up to 35 miles per hour, Herbel blitzed the course with a 1-under-par round of 71. She leads by five strokes over Carrie Carmichael of Williston and Fargo Shanley's Greta McArthur.
If Herbel closes it out, she'll become just the second player to win three straight state golf titles. Laura Kraft of Jamestown, from 2005-07, is the other.
Herbel was 3-over par after five holes, including a triple bogey 8 on No. 2. She finished with a flurry, however, with birdies on her last three holes.
Mandan got a similar finish from senior Deona Roehrich, one of three Braves in the top 12 after the opening round.
Roehrich struggled to a 46 on the front nine, but had four birdies on the back to shoot even par 36 coming in.
"She was resilient," Johs said. "When we said never give up, that's what we were talking about."
Anna Huettl is tied for fifth. The Braves' standout freshman had two birdies on the front, and shot 40 on the back nine.
Aysia Mettler is in the hunt for a top 5 finish. The Mandan junior birdied her last hole, posting 40 on the front and back. Brittyn Mettler, Aysia's sister, shot an 88 to round out the Braves' top four. Brittyn is just a seventh-grader.
"It was pretty exciting going around with the girls and following them today," Johs said. "Bruce Rauser and I worked the girls hard. We put a lot of miles on our golf cart."
Johs said there was strong play all day despite the persistent wind.
"I thought the scores were really low for everybody. Considering the wind, it was pretty impressive," he said. 
Be the first to know
Get local news delivered to your inbox!