There were big shoes to fill this season for the Mandan girls basketball team.
When junior defenseman Breanna Helbling suited up for Tuesday's hockey game with Dickinson, she had no idea what lay in store. She just knew M…
Mandan was on the mark, again, Monday night.
On the gridiron under Friday night lights, the kids from New Salem-Almont and Glen Ullin are teammates, but on the Saturday night hardwood, it…
With three starters either missing due to illness or playing at a greatly reduced workload due to illness, Mandan boys' basketball coach Brand…
Mandan High School has named student athletes who have earned the distinction of WDA Academic All-Conference for the fall sports season.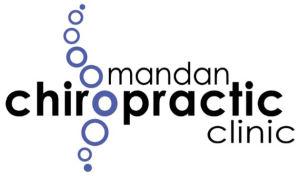 Mandan Chiropractic Clinic - Dr. Erik Isaacson
Advanced Cleaning & Restoration
Final league standings as of Aug. 22.
Teams, with wins and losses as of Aug. 8.
Teams, with wins and losses as of Aug. 1.