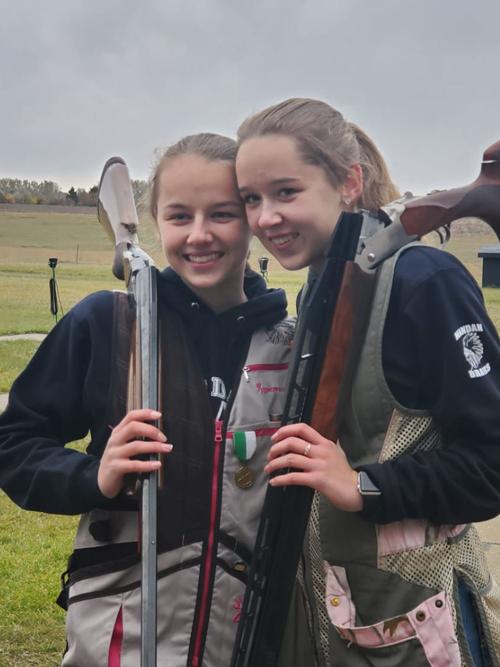 Members from six Bismarck-Mandan schools participated in the North Dakota State High School Clay Target League on Oct. 20 with Mandan senior Jenna Thompson taking home first place in women's competition for the final-week of shooting in the Missouri River Clay Target League.
Mandan junior Ian Eilers, ranking eighth out of 10 overall in the men's division, finished with a total of 48.
A crew of six shooters, including Mandan sisters senior Jenna Thompson, taking the top spot overall in the women's division, and freshman Kylie Thompson, ranking third out of 10 overall in the women's division, posted totals of 47, with the younger posting her fourth consecutive perfect round in league competition.
You have free articles remaining.
Other top shooters from Mandan were Ivan Boehm, Calby Geiger and Taylor Seefeldt. 
In conference competition, it was nearly a clean sweep in conference 5 on the individual side, as 19 of the top 20 spots by gender were occupied by shooters from Bismarck-Mandan high schools, with many shooters claiming top-three placings in the 2019 Fall League.
Geiger at number 2, Eilers at number 3, Jenna Thompson at number 1 and Kylie Thompson at number 2, all represented Mandan in the conference competition. 
In team competition, the young Shiloh and St. Mary's squads finished third and fourth in Conference 1, with Bismarck taking the runner-up spot to South Prairie High School in Conference 4.  Legacy, Century and Mandan chased Williston post-to-post in Conference 5, with the Sabers taking second place at season's end.