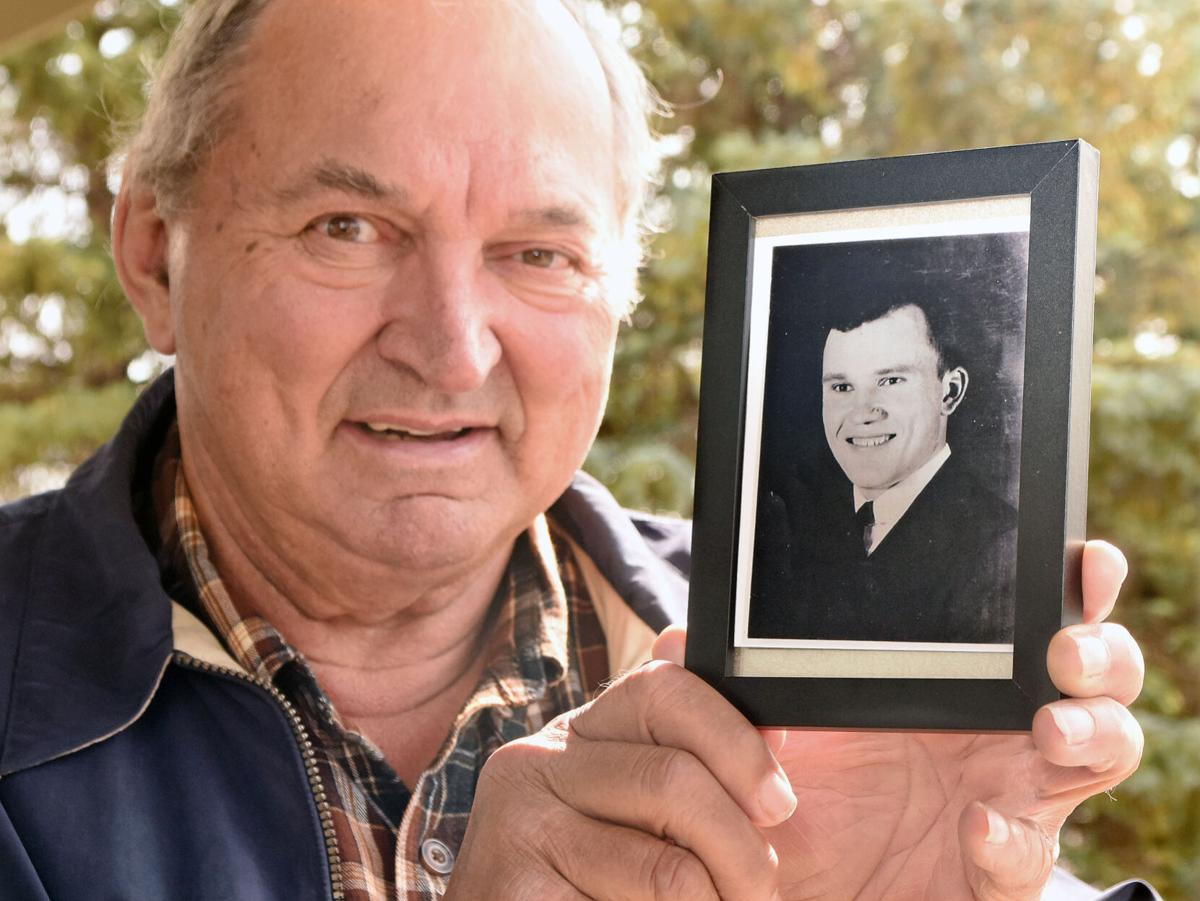 When Dennis Renner's phone rang in May 2019, he assumed it was just a telemarketer who didn't have enough sense to heed the "do not call" message on his answering machine.
As it turned out, the woman on the phone was calling on behalf of the Navy. She was trying to locate the oldest living sibling of his late uncle, Albert Renner, who grew up and lived in Mandan in the early 1900s. 
Navy Fireman 2nd Class Albert Renner, 24, was assigned to the battleship USS West Virginia, moored at Ford Island in Pearl Harbor on Dec. 7, 1941, when the ship sustained multiple torpedo hits from Japanese airplanes during the infamous surprise attack at Pearl Harbor.
The USS West Virginia was hit by two bombs and at least seven torpedoes during the attack and sank to the bottom of the harbor, according to the Naval History and Heritage Command.
Albert Renner was killed along with 105 other crewmen, but many of the remains had never been identified.
More than 78 years later, the woman on the phone told Dennis Renner that the Navy was in the process of disinterring and identifying the remains of unknown soldiers from Pearl Harbor that were buried at the National Memorial Cemetery of the Pacific in Honolulu.
"Well, I was shocked," said Dennis Renner, 70, of Mandan. "She told me they just got done with the (USS) Oklahoma and they were going to start on the West Virginia."
He gave her his aging aunt and uncle's contact information. It wasn't until August 2019 when his uncle Eddie was officially notified that Albert's remains had been identified.
Members of the Renner family held a gathering in Mandan last September, where uncle Eddie showed them the official documents from the Navy.
"They gave my uncle a pamphlet down there, it's gotta be a quarter-inch thick. Its got pictures, the history of Al, his enlistment papers, all kinds of interesting things in there," Renner said.
Albert Renner was one of 15 siblings. Several of them, including Dennis's father, Lawrence, had given DNA to the military in the mid-1990s in the hopes of helping identify their late brothers' remains, but they "never heard anything" for decades, Renner said.
Scientists used dental records and anthropological analysis, several types of DNA analysis, and circumstantial and material evidence to identify Albert Renner's remains. There was even evidence of a shoulder injury from when young Albert Renner fell off a cart during the 1930s, Renner said.
"It's really fascinating. They even know how he died," Renner said.
Based on scientists' forensic analysis, it is believed that Albert Renner was below deck when he suffered a fatal head injury during the attack.
A full military service for Albert Renner is scheduled for Sept. 18 at the North Dakota Veterans Cemetery in Mandan. It was originally slated for May 2020 but was delayed due to the coronavirus pandemic.
"We hope we can pull this off this time," Renner said.
The sailor's remains are expected to arrive in North Dakota on Tuesday under a full military escort. A Mass is scheduled for 11 a.m. Sept. 18 at Christ the King Catholic Church in Mandan prior to the military funeral at the veterans cemetery, and a luncheon is planned at the Eagles Club in Mandan following the service.
The military is covering nearly all costs associated with the funeral. Members of North Dakota's congressional delegation have been in contact with the family in regards to attending, Renner said.
Family members representing each of Albert's 14 other siblings are expected to be in attendance, including four of Albert's living siblings. Unfortunately, Dennis's father, Lawrence, died in July prior to the funeral service, but knowing that his older brother's remains had been identified had given him a sense of closure, Renner said.
"I could see that on him last fall, when my uncle Eddie and him were talking about this. This was a big deal for them," Renner said. "He was looking forward to this."
Albert and Lawrence were separated in age by six years. During the 1920s and '30s they would have done chores together around the family farm about 10 miles southwest of Mandan.
Dennis Renner remembers hearing stories about Pearl Harbor and his uncle Albert during his childhood, and he recounted a memorable story he heard in 1961 while sitting at home with his aunts and uncles.
"I remember that they were talking about ... that there were men on the ship, and that when it sank they were tapping. They heard tapping. These were the guys below deck that were trapped below in a compartment and they couldn't get out. But they tapped. And the tapping went on for several days and then it was gone," Renner said.
His cousin, Allan, has taken the lead on handling the arrangements for the service. He said the Navy has been easy to work with and "everybody's been pretty gracious."
"I think it's a pretty amazing feat that the Navy was able to identify the remains, and then, that they bring them back here to the United States," Allan Renner said. "It's a pretty special occasion."
Dennis Renner, too, was impressed by the Navy's dedication in identifying an unknown sailor's remains long after his death.
"It's humbling that the government, after all these years, would go through all this work to do this. That's remarkable," he said. "They'll bring everybody home.
Be the first to know
Get local news delivered to your inbox!