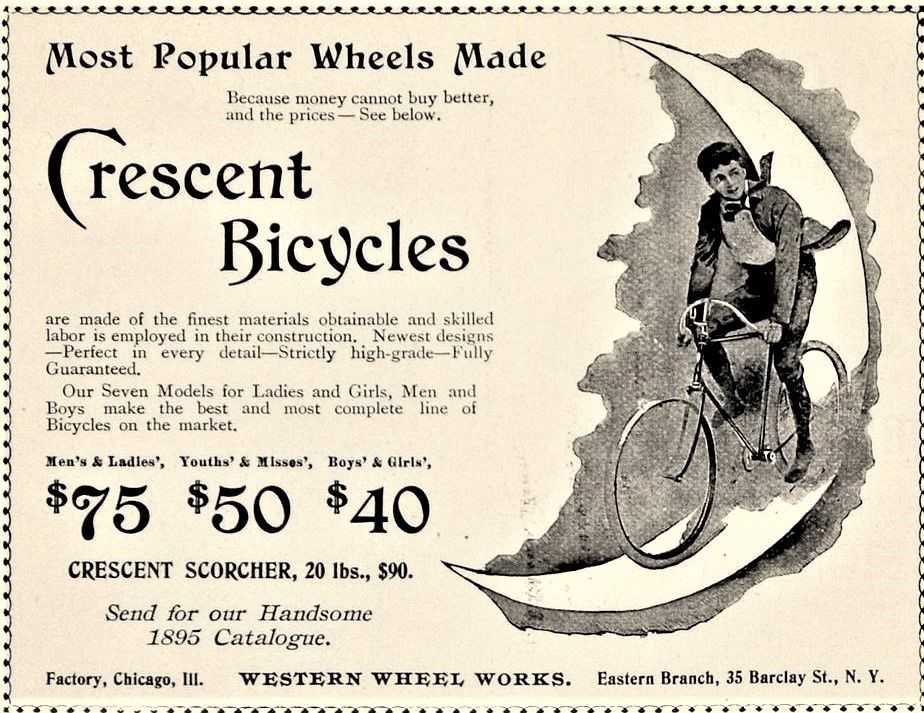 25 Years Ago – 1995
Sales slightly exceeded expectations as 572 registered horses were sold at auction this past week at Kist Livestock in Mandan. Sponsored by Dave and Becky Hermanson of rural Mandan and Kist Livestock each October and March, it was the biggest spring sale since the joint venture began in 1979. The three-day sale brought an average price per head of $2,052, with the top 25 heads averaging $5,800. The nationally advertised sale brought people from 22 states and four Canadian provinces; 600 buyers registered for the sale.
Martin and Angie Schaff of Schaff's Angus Valley of St. Anthony were named the 1994 Breeder of the Year by the North Dakota Angus Association at the group's annual meeting held in Bismarck.
Mandan native Dennis Hilfer has been named manager for Dakota Cable Communications, formerly Meredith Cable. He has been with the Bismarck-Mandan cable company for 21 years and has been their chief engineer for the past 10 years. Hilfer graduated from Mandan High School in 1966 and served as a meteorologist for the U.S. Navy during 1966-69. He then attended Brown Institute in Minneapolis before being hired by Bismarck-Mandan Cable TV in 1974.
The Fort Abraham Lincoln Foundation has leased the Mandan Depot building from the city of Mandan and will moving into the building this spring. According to Tracy Porter, president of the Fort Lincoln Foundation, the foundation offices will be moved into the east and west ends of the building and the store, featuring Dakota made Indian art and jewelry, will remain open.
Temps recorded Monday, March 27: a high of 36 degrees; 31 degrees above zero for the low.
50 Years Ago – 1970
Chuck Suchy, Mandan, is the first-place winner at the final event of the Country Western Music Jamboree held at Dickinson, attended by a capacity crowd of 1,200 persons. Suchy was also named the best male vocalist of the two-day jamboree. Bill Johnson, Sentinel Butte, and Bill Guenther, Beach, placed second; third place went to the best female vocalist, Sissy DeeSem, Underwood. "The Cherubs," a group from Flasher, also received a merit award.
The New England St. Mary's Saints came from behind with a 54-53 victory over the Belcourt Braves to claim the State Class B championship for the 1969-70 season. The Saints season record is 25-3 while Belcourt finished 23-4.
Five North Dakota high school seniors, including MHS senior Kevin Kremer, have won $600 scholarships in the North Dakota Elks "most valuable student" contest. Kremer is the son of Mr. and Mrs. Myron Kremer, Mandan.
The final day of the winter fishing season was a day to remember for Mr. and Mrs. Frank Mrnak of Mandan, when Mrs. Mrnak managed to pull in a 26-pound Northern pike out of the Cannonball River, south of Mandan.
The old Missouri River was busily cracking the last chunks of ice from its banks this week and is now bracing itself for a good helping of melted snow from its tributaries.
The Morton County School Board has elected new officers. Lyle Dawson Jr., Mandan, unchallenged for office, was elected president of the county board. After breaking a tie vote, Benjamin Gerving, Glen Ullin, was named first vice president, with Alfred Underdahl, Hebron, as second vice president. Serving on the legislative committee are: Vernard Frederick, Flasher; R.W. Schwarting, New Salem; Marcell Gietzen, Glen Ullin; J.P. Schlosser, Mandan. Serving on the resolutions committee are: W.R. Russell, Mandan; John A. Schafer, Flasher; Albert Kovash, Sweet Briar; Grant Loehrke, New Salem; William Bethke, Almont and Joe Gustin, Oak Coulee.
75 Years Ago – 1945
"Funeral services were held this past week for North Dakota's U.S. Senator John Moses, who died at a Rochester, Minn., hospital. Moses was the first Democrat elected by popular vote to the U.S. Senate from predominantly Republican North Dakota. His election in November 1944 came as he was finishing his third term as North Dakota's governor. He had occupied his Senate seat for only a few days after defeating Gerald P. Nye in last fall's general election when illness forced him to go to the Mayo Clinic at Rochester for testing and then surgery. Moses was born in Strand, Norway, in 1885, coming to the United States in 1905."
News from the Armed Forces:
"The following Morton County men left this past week for the pre-induction examination at Fort Snelling, Minnesota: Anton Haider Jr., Peter Heck, Joseph Hoff, Frank Immel, Harry Moltzen, Lawrence Koppy, all of Mandan. From St. Anthony: Philip Morrell, Jack R. Schaff, Michael Knoll, Clarence Miller, Arthur Fisher, Clemence Miller. From Fort Rice: John Stumpf, Ruel Gwyther, Fred Hatzenbunhler. From Almont: Martin Hegel, Mike Emter. From Flasher: Jack Hopfauf, Norman Bollinger, Edward Friesz. From New Salem: George Heid, Chester Morrelle, Frederick Kaelberer. From Blue Grass: Jake Swoboda.
"Word has been received from Pfc. Christ A. Ressler, son of Mrs. Monica Ressler, Mandan, that he has received the Purple Heart and Bronze Star awards for bravery and wounds while operating a SCR 300 (2-way radio transceiver) with the U.S. Signal Corps, during action against the enemy on the island of Leyte in the Philippines.
"S-Sgt. Wallace E. Nelson is expected in Mandan soon after completing 28 months in the European theater. He will visit his wife, who makes her home at 6th Ave. N.E. in Mandan."
100 Years Ago – 1920
"Ernest H. Roderick, who for the past 15 years has conducted a barbershop in Mandan, has sold his shop to his employee, Wm. Schwartz. Mr. Schwartz, a war veteran, is a popular member of the local American Legion post.
"The newly-elected directors of the Mandan Commercial Club held their first meeting this past week to elect the following officers for the ensuing year: W.H. Ordway, president; J.W. Hintgen, vice president; Otto Bauer, treasurer; and George F. Wilson, secretary. Plans for an adjustment of the affairs of the old club, which is free of debt and has a small balance to its credit, will be discussed in the next meeting.
"Last evening in the Lewis & Clark hotel dining room, the North Dakota Dairymen and Buttermakers Association held their annual banquet, concluding with the awarding of prizes for the best butter exhibits on display. The first prize, a handsome watch, went to Charles Telleman, of the Hannover creamery; his butter was rated at 95.5. Second and third prizes were awarded to E.C. Capper, Blue Grass creamery, and to John Heinz, New Salem creamery. Fifteen creameries from around the state competed for prizes.
"Friends and relatives managed to spoil the wedding surprise of newlyweds, Mr. and Mrs. William Cummins, after finding the eloping couple and their attendants, Mr. and Mrs. Edgar Newgard, hiding in the vegetable room in the basement of the Presbyterian Manse at Bismarck. Miss Lenore Browning and William Cummins were united in marriage by Rev. Postlewaite and had planned to keep the marriage a secret until after honeymooning in Illinois and then making the announcement in June.
Upon being found, the entire party returned to Mandan and a very merry and informal wedding supper took place at the Lewis & Clark Hotel. The bride, who is the daughter of Mr. and Mrs. J.W. Browning, Belvidere, Ill., has taught in the local high school for the past three years. The groom is the eldest son of T.A. Cummins and is associated with the Cummins-Robertson company."
125 Years Ago– 1895
"On Wednesday, March 27, at 2:30 p.m., the thermometer recorded 58 degrees above zero.
"There was a shower of rain last night, just enough to lay the dust.
"Mr. Lanterman is having his windmill repaired and put in shape for the coming season.
"A force of men has been at work this week cleaning up the tracks and yards surrounding the depot buildings.
"It is said that out on the prairies, there is some nice green grass long enough for sheep to nibble at.
"Next Monday George Birchard begins his duties as city herder, and scores of people will be heartily glad to get rid of the stray cattle that have been roaming the residential areas this spring, trying the patience of many people.
"It will be probably recorded that the ice in the Missouri River went out at this point today. Mr. S.P. Weekes, coming in from the Riverside, said that he noticed the ice gliding gently down the river in cakes larger than he has ever seen at any previous breakup. At the bridge this morning, the river is not clear but the ice is moving down the river and is giving no evidence of trouble.
"The Crescent bicycle, for which Mr. J.D. Allen is the agent, appears to be the best value of any "wheel" on the market. Mr. Allen says that the $50-wheel, full size, for lady or gentleman, weighs only 24 pounds and is as good as many others offered at double the price."
Diane Boit was raised and educated in the Red River Valley before coming to Mandan with her family in 1970. She has been involved with the Bismarck-Mandan newspapers for more than 30 years. She can be reached at dboit46@gmail.com.
Catch the latest in Opinion
Get opinion pieces, letters and editorials sent directly to your inbox weekly!