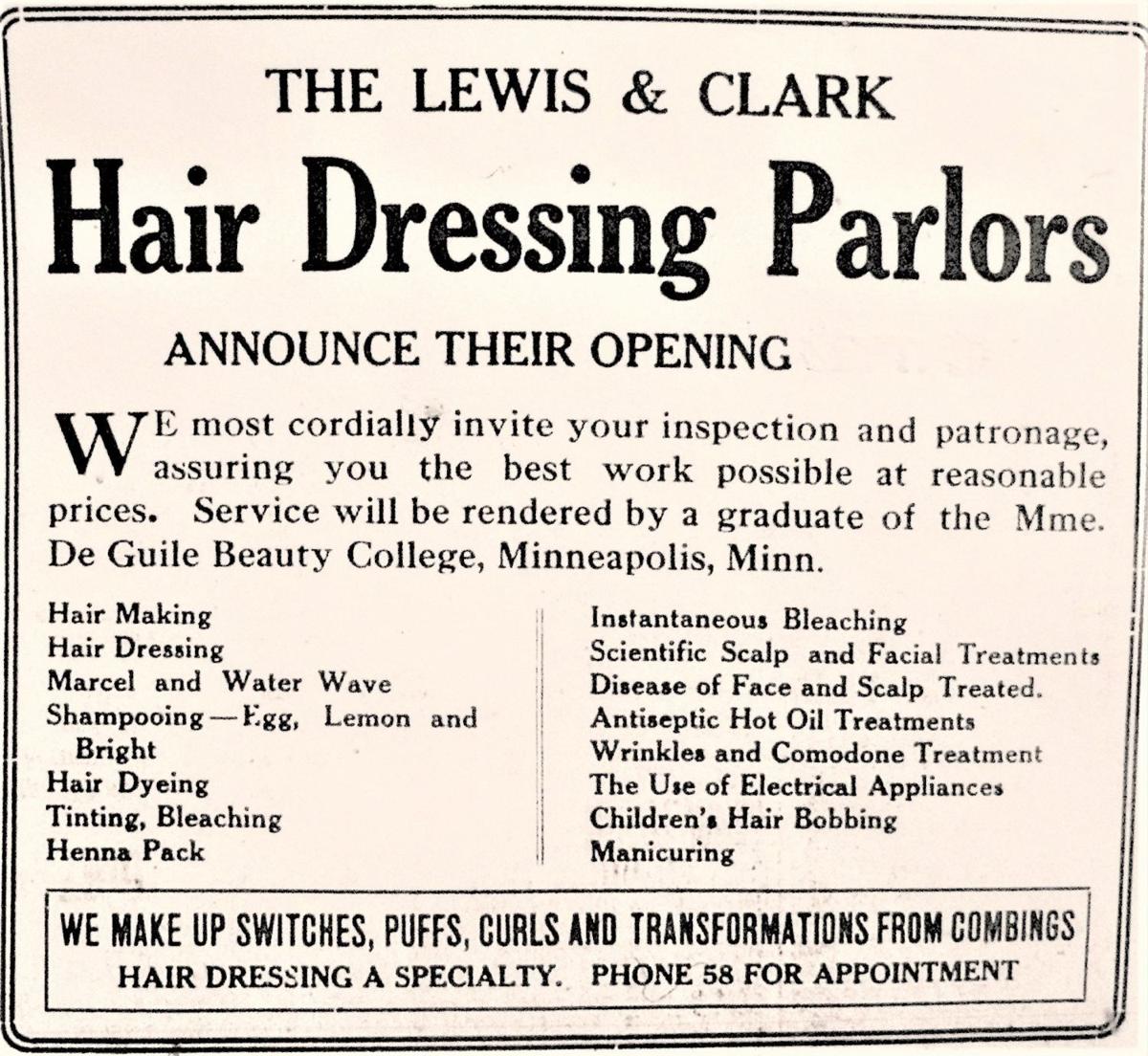 25 Years Ago – 1995
After knocking off the Bismarck Demons earlier in the week, the No. 3-ranked Mandan Braves squeaked by the No. 1-ranked Minot Magicians, 63-62, in a basketball game played on the home court. Mandan's top point men were Brad Wagner, 18, including four 3-pointers and Keith Walters, 16. However, as the buzzer ended the contest, Mandan's cheers were reserved for another team member, Chad Kruckenberg who made a 3-point shot for the lead with just 18 seconds left in the game. These were Kruckenberg's only points for the evening.
Prior to the game's start, Braves head coach Greg Limke received a Special Achievement award from the North Dakota sportswriters and broadcasters for his back-to-back state championships at Minot Ryan last year, where he coached both the girls and boys basketball teams to state titles.
Temps recorded Tuesday, Jan. 24: a high of 20 degrees; 6 degrees for the low.
50 Years Ago – 1970
Sister Lucille, a veteran teacher of 32 years at St. Mary's School in Bismarck and 11 years at St. Joseph's, Mandan, celebrated her retirement this week with a surprise party planned by her fourth-grade class. The last hour of Friday's class was canceled when the students, along with Principal Herman Schafer, entered the room with cake and lemonade for a celebration. Sister Lucille's pupils also had positive comments for their teacher. Mark Brien and Jeffrey Schaff claimed she was "a real good math teacher" and Robert Zachmeier said, "she also knows the history stuff good." Sister Lucille will be living at the Benedictine Priory at Mary College, south of Bismarck.
St. Michael's Circle sponsored a public card party last Sunday at St. Vincent's Church of Crown Butte. Card party winners were: Smear, high, Mrs. Albert Kovash and low, Mrs. Jack Hatzenbuhler; Whist, high, Mrs. Peter Gress and low, Dale Ferderer. February's party will be sponsored by St. Marie's Circle.
"That's sure a nice bus!" is the comment by many passengers for the new 1970 Ford on the Inter-City Bus Line, between Mandan and Bismarck. The new Ford replaces an International bus which carried passengers for the past 24 years on the line, racking up more than 250,000 miles in the process. However, not being replaced is Mandan's Elmer Haney who has been driving the inter-city buses for more than 32 years, since 1937. According to Frank Wetzstein, Mandan, owner of the bus line, the business began before there even was a bridge over the Missouri. "In the winter, we'd cross the ice," he said, "while in the summer, we used the ferry."
75 Years Ago – 1945
News from The Associated Press: American Army casualties of 74,788 in December alone on the Western Front have brought the total from the June 6 "D-Day" to Jan. 1 to 332,912. The December casualties include 10,419 killed, 43,554 wounded and 20,815 missing in action and presumed to be German prisoners.
Local news: A. M. Femrite, Mandan, manager of the Mandan Creamery and Produce company has been elected president of the new United Creameries of North Dakota when that group was organized in December. The group plans to establish one overall ceiling price for the state's creameries in the marketing of butter.
Frank E. Wetzstein was unanimously elected to the board of directors of the Mandan Chamber of Commerce at the regular meeting of directors. He is filling the vacancy caused by the recent death of John C. Mushik.
A.T. Livdahl, past exalted ruler of Mandan Lodge No. 1256, B.P.O. Elks, has been elected by the lodge to serve again as Exalted Ruler, filling out the unexpired term of Edwin H. Stein who has resigned.
Recent births: a son born Dec. 22 to Mr. and Mrs. Anton Renner, St. Anthony; a girl born Dec. 27 to Mr. and Mrs. William Lanz, Mandan; a daughter born Dec. 28 to Mr. and Mrs. Anton Klein, St. Anthony; a son born Jan. 13 to Mr. and Mrs. Jalmer Mattson, Mandan; a girl born Jan. 16 to Mr. and Mrs. Charles Shaw, Mandan; a son born Jan. 16 to Mr. and Mrs. Peter Sagmiller, Mandan.
News from the Armed Forces:
You have free articles remaining.
"Mrs. Andrew R. Ehlis has received a letter, dated Dec. 30, from Pvt. Simon Ehlis, who is in the signal corps and is somewhere in Italy: "Received your letters today and was surely glad to hear from you. Yes, there is plenty of fighting going on around me. It will be two long years in January since I went overseas. I had hopes of coming home this year as I expected this war to end long before this… pray for the end next year."
"S1/c Donald L. Feickert arrived in Mandan last Sunday and will spend his leave with his parents, Mr. and Mrs. Otto Feickert. He has been in the Aleutian Islands for the past 18 months. His brother, Sgt. Robert Feickert, is with a ground crew located on Saipan, which is a stopping off place for U.S. bombers.
"Pfc. Thomas Picha is now in France, according to a letter received by his parents, Mr. and Mrs. Wenzel Picha of Sweet Briar. This is the second time Pfc. Picha has been overseas. His parents were not aware that he had left the States until the letter arrived."
100 Years Ago – 1920
"The first marriage licenses of the year were issued last week at the county judge's office, to: Wendel Reisenauer and Helen Wetch, both of Mandan; and to William Lorenz, Golden Valley, and Rosie McGrath, Hebron.
"Despite the near-zero weather, work of excavating for the new Hanley building, to be occupied by the J.C. Penney company, has been continued. In order to rush the work, and due to the fact that teams of horses are at a premium, light auto trucks are now being used to haul the loaded wagons of dirt to the dumps.
"County Treasurer Furness, whose good nature during the next month may be somewhat taxed by the demand for answers regarding property taxes, already reports having one strange experience. Thursday, two farmers came in to pay their taxes, one being a German-Russian, and when told the amount owed, he burst forth into a perfect tirade in German. Although being told he must speak English to settle the account, the fellow kept right on with a vociferous German volley, apparently expressing his opinion of the way he was being soaked. "Can't that fellow speak English?" asked the treasurer. "Sure, he can," said the other farmer, "but not until he's cooled down."
"While hundreds of people have enjoyed the splendid drive up the Heart River on ice, it remained for a Stanton man to seek a still finer highway as he made a speedy trip from Stanton to Mandan this week on the Missouri River ice. "We only passed one air hole on the entire trip," he said. "and you certainly can tear loose on the old river. I'll bet money that my speed record won't be beat except by aeroplane on the Stanton to Mandan distance."
"The condition of Judge B. W. Shaw, probate judge of Morton County, who was stricken with paralysis last month, is considerably improved, and his physicians believe he will be back at work in a few weeks. Although Judge Shaw has regained strength in his limbs, it may be some time before his speaking voice is restored."
125 Years Ago– 1895
"On Thursday, Jan. 24, at 2:30 p.m., the thermometer recorded 4 degrees above zero.
"New moon tomorrow afternoon at 3:26 central time.
"Genuine French kid $5.00 shoes for only $3.50 while they last. Morgan & Strattan Mercantile.
"The republican party of this city was augmented on Monday night by the arrival of a nine-pound boy at the home of J. S. Green.
"Mr. Gus Heegard has returned from a trip in the eastern part of the state, where he has been promoting the Sims coal mines.
"For the current Legislative season, Mr. H. H. Galloway of Bismarck has established a stage line between Mandan and the Capitol City. The stage leaves the corner of Main Street and Stark Avenue (Collins Ave.) at 9 a.m., returning at 5 p.m. Fare is 50 cents, round trip, or 35 cents, single journey.
" 'Judge Bateman is dead' were the words passed from one to another on Wednesday afternoon. Mark Bateman, as he was familiarly known, was 59 years of age, born at Rutland, Vermont. He came to Mandan in 1880, being one of the first settlers in the town and was, for a time, engaged in a mercantile business. For several years, he filled the office of justice of the peace. The funeral took place from his residence with Rev. P. S. Davies of the Presbyterian Church officiating. The casket was of black cloth with silver trimmings and upon it rested a large wreath of white roses, lilies and hyacinths. Burial was at Greenwood Cemetery, south of Mandan."