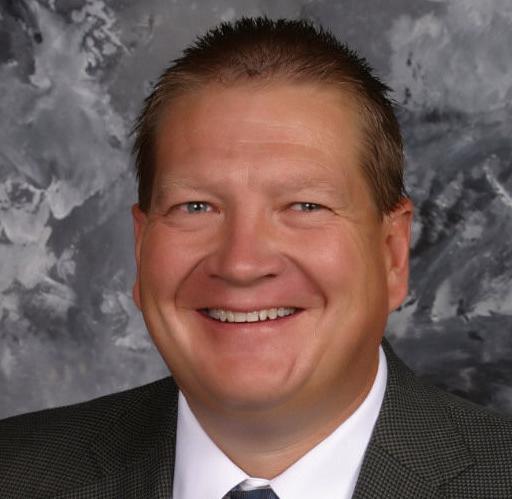 Local school boards and administrators have direction from the state on how to safely educate students this fall. Now the challenge is to create on-site and distance learning plans that satisfy the concerns of teachers, parents and students.
"It's crazy. Our survey went out probably a half an hour ago and I've probably got 20, 30 emails in addition to the feedback we got in our surveys," Mandan Public Schools Superintendent Mike Bitz said last week. "Everyone's got an opinion."
Gov. Doug Burgum and State Superintendent Kirsten Baesler last week released broad outlines for the state's 175 school districts to follow when creating building-specific, localized health and safety plans in coordination with local public health units. State officials will not not sign off on the plans, but school board approval is required.
Burgum closed schools to onsite instruction on March 15 due to the emergence of the coronavirus, and the state's 121,000 students moved to virtual instruction for the remainder of the academic year. School buildings have been open for onsite summer uses since June 1.
Learning can be conducted in person, virtually or a hybrid of the two. Distance learning plans previously approved by the state this spring need to be updated and optimized based on lessons learned. The health and safety plans must designate a COVID-19 response team or coordinator; outline isolation and quarantine protocols for staff, students and visitors; and detail a process of rapid notification for families about COVID-19 exposure. Schools must create protocols for physical distancing and encourage mask-wearing when distancing isn't possible.
State testing data show that the virus has concentrated in counties with the highest populations, while other, more rural counties have very few or no cases. The diversity underscored a need for flexibility when creating the state guidance, Baesler told the Tribune during a recent interview.
"West Fargo and Bismarck are going to be extremely different than the home community that I grew up in, Flasher, or even further west, Horse Creek, where I think there might be eight students total. Even under non-COVID standards, they meet social distancing guidelines and crowd control guidelines," Baelser said.
Horse Creek Public School Superintendent Carol Kieson told the Tribune prior to the release of the state's guidance that she hoped to open the school in the fall with students physically in attendance. All 11 students within the district live on isolated ranches, and physical distancing and enhanced cleaning measures will be taken, she said. The school is in McKenzie County, which had 17 active cases as of Thursday.
Hettinger Public Schools in Adams County also expects to have onsite instruction to start the school year. Adams is the only county in the state that had yet to see a positive case as of Thursday.
Superintendent Ryan Moser said district officials will start creating the health and safety plan now that they have the state's guidance.
"We're just now setting up our committees to try and figure what that's going to exactly look like," he said.
Hettinger Public Schools has about 280 enrolled students. In contrast, Bismarck Public Schools has been planning how to safely reopen its 25 school buildings to more than 13,300 students and 2,100 employees since May, when a task force was formed to reopen buildings during the summer. That task force has been expanded in recent weeks as preliminary plans and protocols were made prior to the release of the state's guidelines.
Bismarck Superintendent Jason Hornbacher said those guidelines "provided an outline for us to follow."
"I think it's a plan that provides differentiation for school districts that are experiencing different things, so I actually liked the plan," he said.
Several surveys for parents, teachers and members of the community were sent out Wednesday afternoon with responses due by Sunday. Questions were aimed at gauging feelings toward being in schools and options for hybrid learning, such as a split group format. School officials will look to use those responses to tweak the health and safety plans, which they hope to present to the school board for approval sometime this week.
Bitz, the Mandan superintendent, said that he and Hornbacher have been talking to each other every day, sometimes multiple times a day, about reopening plans.
The Burleigh-Morton area is emerging as a coronavirus hot spot, with more than 200 active cases between the two counties.
"We're basically one community. We have some unique situations -- so do they -- but I'm guessing that our plans will be fairly similar," Bitz said. "We're on the same page."
Mandan school officials waited for the state's guidance before beginning to create their health and safety plans. Bitz said they didn't want to tentatively offer something that wouldn't be allowed. Mandan has a student enrollment of about 4,000.
Be the first to know
Get local news delivered to your inbox!