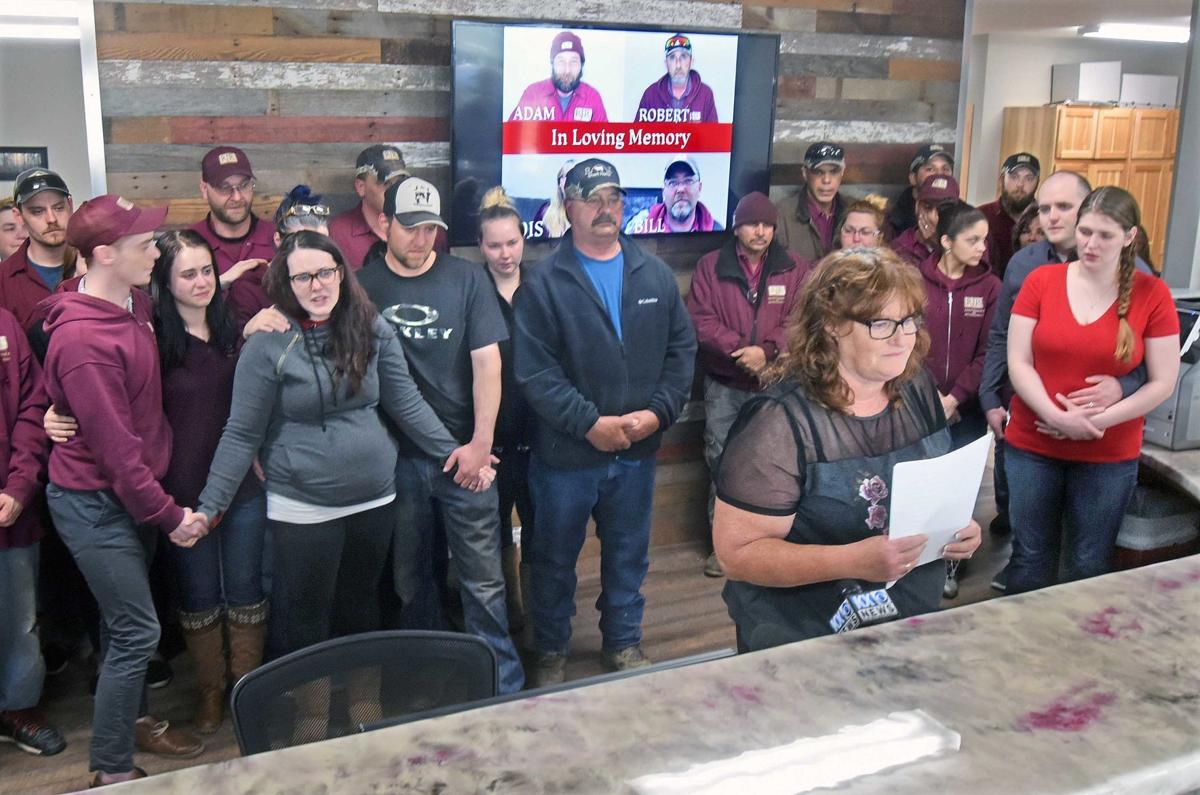 Authorities are still searching for a motive two years after someone brutally killed four people at RJR Maintenance & Management in Mandan, and owner Jackie Fakler is still searching for closure.
Fakler, whose 52-year-old husband, Robert, was among those slain on April 1, 2019, plans to attend the upcoming trial of suspect Chad Isaak but doesn't expect any healing to come from it.
"I do not believe the healing process has started. I do not believe the trial is going to 'heal' anyone," she told the Tribune. "With the lives of Bill, Lois, Adam and Robert taken so senselessly, there is no reason that could make sense, and how does one heal from that?"
Robert Fakler and workers Adam Fuehrer, 42, and spouses Bill and Lois Cobb, 50 and 45, respectively, were fatally shot and stabbed that Monday morning at the property management company's headquarters off Memorial Highway in Mandan.
Isaak, 46, a Washburn chiropractor who lived in a mobile home park managed by RJR, was arrested three days after the slayings and is charged with four counts of murder. He has pleaded not guilty. He's scheduled for a three-week trial stating June 7, and could face life in prison without parole if convicted.
Police have gathered suspected evidence including clothing, handgun parts, a knife and used shell casings, among other items with an odor of bleach, according to court records that include officers' affidavits and search warrant receipts. Authorities also combed through surveillance footage, bank records, and Facebook and phone data in their probe, documents show.
Despite the quick arrest and gathered evidence, no motive for the killings has been established, according to Mandan Deputy Police Chief Lori Flaten.
Assistant Morton County State's Attorney Gabrielle Goter did not respond to email and telephone requests for comment.
Isaak has remained behind bars at the Burleigh Morton Detention Center in lieu of $1 million bail since his arrest. It's been almost 20 months since he entered not guilty pleas. His original trial date was March 2, 2020, but several delays -- some due to attorneys' motions and some because of the coronavirus pandemic -- set the trial back.
"We are prepared and intend to proceed to trial," said Rob Quick, one of Issak's four defense attorneys.
Jackie Fakler said she's not frustrated with the pace of the case, that the company believes prosecutors are "doing their diligence to ensure the case is as strong and accurate as possible."
RJR officials have said they had few interactions with Isaak.
"We have not received any insight on a motive, nor have we been able to find any insight internally," Fakler said. "Our thoughts on the motive -- finding a motive is not going to bring back the precious lives we lost. Nor will any reason be justified."
The 'coffee club'
Fakler in an interview with The Associated Press a few weeks after the killings said the four who died were known as the "coffee club," because they would arrive for work early to have a mug and enjoy one another's company. They died within a 13-minute span that morning, with the intruder attacking them one by one, according to a police affidavit. The Cobbs were found in the office area; the bodies of Fakler and Fuehrer were in the back shop area.
Jackie Fakler had planned to drive to work with her husband that day, but a last-minute decision sent him ahead alone.
"How does one cope with something like this? One step in front of the other and one day at a time," she told the Tribune.
Fakler said it's been "hard to restructure" with the loss of the four key workers, "but with bumps in the way we have pulled it together." She and the company will mark the two-year anniversary privately.
"RJR absolutely appreciates and are grateful for those who have stood by us, trusted us and understood the restructuring process along the way," she said.