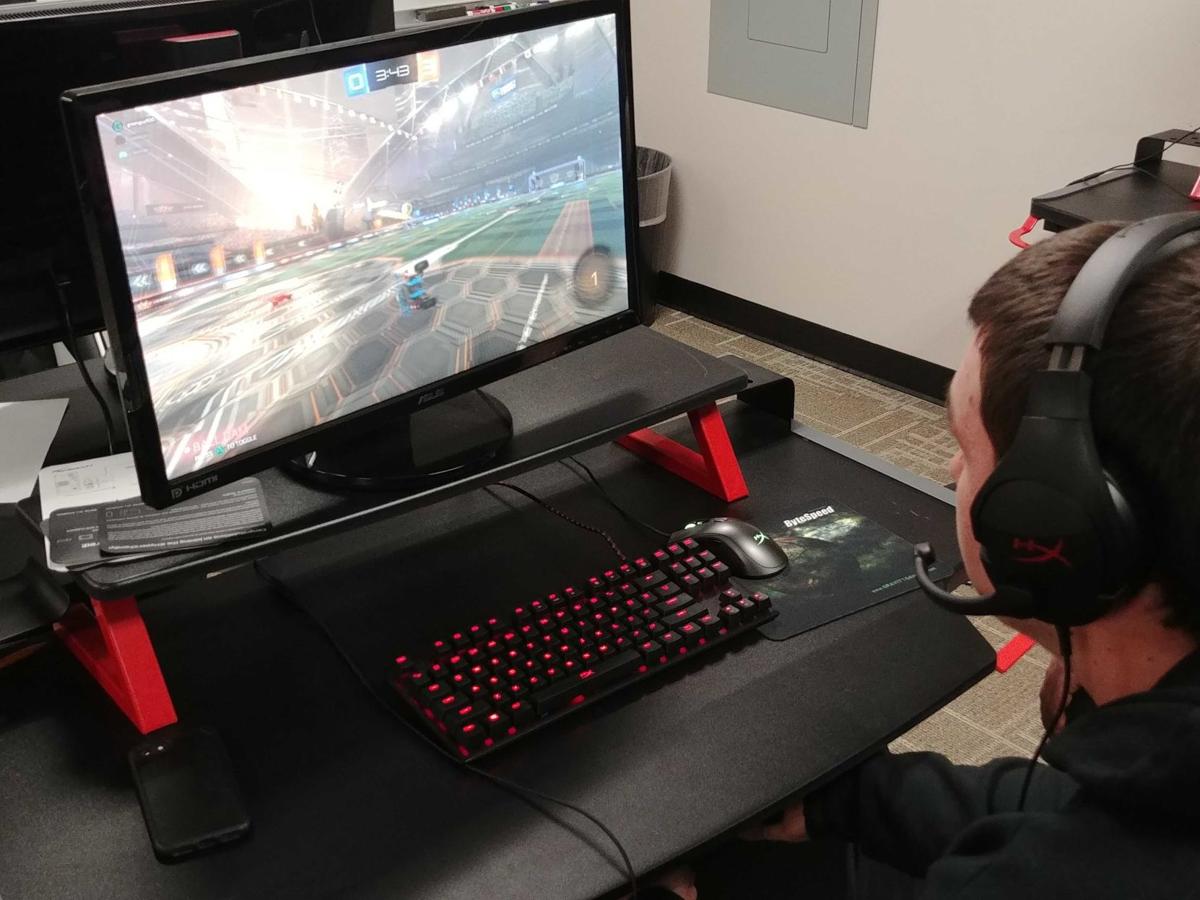 Mandan High School has reconsidered plans to offer an esports season in the spring, and whether the sport is sanctioned for next fall's high school season in North Dakota could hinge on debate over shooter games.
"Based on schedule and time and coaches and coaching contracts, things of that nature, we were just taking the more conservative approach to doing it during the one season and not throughout the year," Mandan Assistant Superintendent Jeff Fastnacht said, referring to the recently completed fall season in which the school won an unofficial state title. "I don't think we ever thought this would be a yearlong sport when we started."
Activities Director Mark Wiest had previously said the school would offer a spring esports season, to give students more opportunity. 
Mandan was one of 14 high schools that participated in North Dakota's inaugural esports season that began last fall. Three new schools will be taking up the activity this spring, with a total of four schools planning for a 2020 spring season, said Mark Rerick, activities director for the Grand Forks school district and a state Activities Association board member who has become the "de facto commissioner" of high school esports in North Dakota.
Esports is not yet sanctioned by the state's High School Activities Association. For an activity to become sanctioned, it must exist for at least one year, and at least 12 schools must participate.
The likelihood of getting esports sanctioned in North Dakota next year plummeted when PlayVS, the digital platform used by high schools to schedule matches and compete against other schools, reneged on a verbal commitment to keep shooter games, such as Fortnite, off its platform, Rerick said.
PlayVS spokeswoman Victoria Mattei told the Tribune the company operates separate businesses for its "scholastic product," which partners with schools to offer Rocket League and League of Legends, and its direct-to-consumer "club" product, which will see the addition of Fortnite. 
You have free articles remaining.
"Our primary commitment is to provide a safe, fun and healthy atmosphere for students to compete for their schools," Mattei said. "We understand the sensitivity surrounding what is deemed appropriate for a school setting."
Fortnite, a fast-paced, cartoonish-looking video game based around gun and weapon combat to remain the last player standing, is a popular shooter game, especially among young players.
A partnership between PlayVS, which bills itself as committed to an education-based esports experience, and the National Federation of State High School Associations, in which North Dakota is an active member, is in jeopardy because of the addition of Fortnite and other shooter games, Rerick said.
The two organizations are engaged in talks regarding shooter games, and whether North Dakota will sanction esports next year hinges largely on those discussions, according to Rerick.
Students will play Fortnite regardless of whether it's offered as a school activity, but schools don't "need to condone that any more than we would condone the 14-year-olds at home vaping," Rerick said. "We have to be very, very careful on who we align our philosophy with."
Grand Forks has seen students killed as a result of gun violence in recent years, Rerick said, including Red River High School student Jonah Borth, 15, who was shot and killed in Northwood on Jan. 26.
Fastnacht had similar concerns about administrators appearing to endorse Fortnite and other shooter games if played in schools, so Mandan will not offer Fortnite as a school esport.
Despite the recent stumbles with Fortnite, both administrators consider the initial esports season, which included games League of Legends and Rocket League, to be a success. 
"We got a lot of great participation from kids who are not normally involved in high school sports or activities," Fastnacht said.