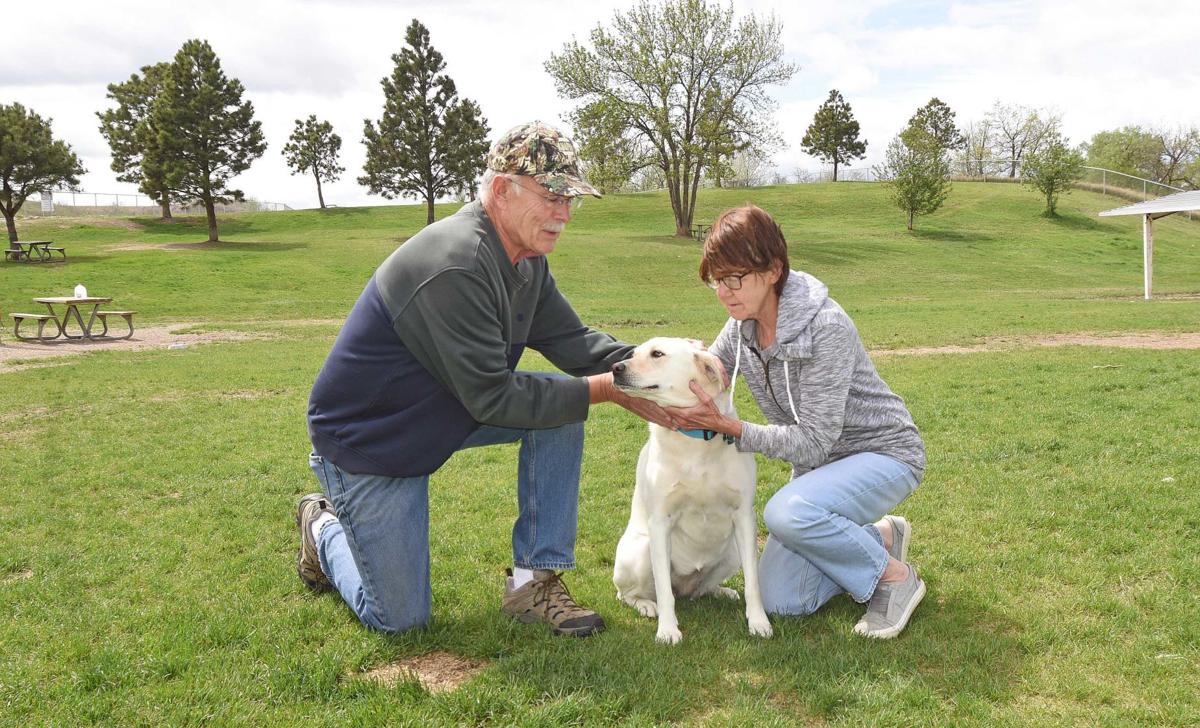 Mandan Parks and Recreation is seeking public input on ways to improve the Dog Town Dog Park.
One question on the survey asks participants if they would support a divider in the park to improve safety. The survey, which is available until Monday, can be found at https://www.surveymonkey.com/r/Y3G6CKD.
The survey comes after some Mandan dog owners voiced concerns about safety risks at the park. Mandan resident Chelsey Ehlis said she would like to see some changes after witnessing a larger dog trample a smaller dog. She said the incident prompted a family to leave the park, scared that their puppies might get hurt.
Ehlis often worries about her own small dog's safety while visiting the park. She said she had to call the police after one dangerous encounter.
The Mandan Police Department "very seldom" receives calls about problems at the dog park, Deputy Chief Lori Flaten said, adding that calls might number one or two a year.
"Nothing that's ever been concerning," she said.
Daytime calls are handled by the department's animal control officers. A patrol car would respond to an after-hours call, Flaten said.
Ehlis said she believes "it's only a matter of time before somebody's dog or kid gets hurt."
"If I go there five nights out of the week, I would say there's at least two nights out of those five where I'd have to pick my dog up and leave," she said. "It's that bad."
Ehlis suggested during a May 10 park board meeting that park officials divide the dog park by temperament instead of size. She said big dogs that are older might be better served in a "passive" section, while energetic small dogs would do better on the "active" side. 
Board President Wade Meschke said the community's feedback on the survey will help determine what action the board might take. The results will be presented at the June 14 park board meeting. Meschke encourages the public to attend the meeting with their thoughts and suggestions.
"The dog park is one thing we are most proud of," Meschke said. "We know it is something our community values. So hearing about these safety issues is a concern for us. The last thing we want is somebody to get hurt down there; that's not what the park is for."