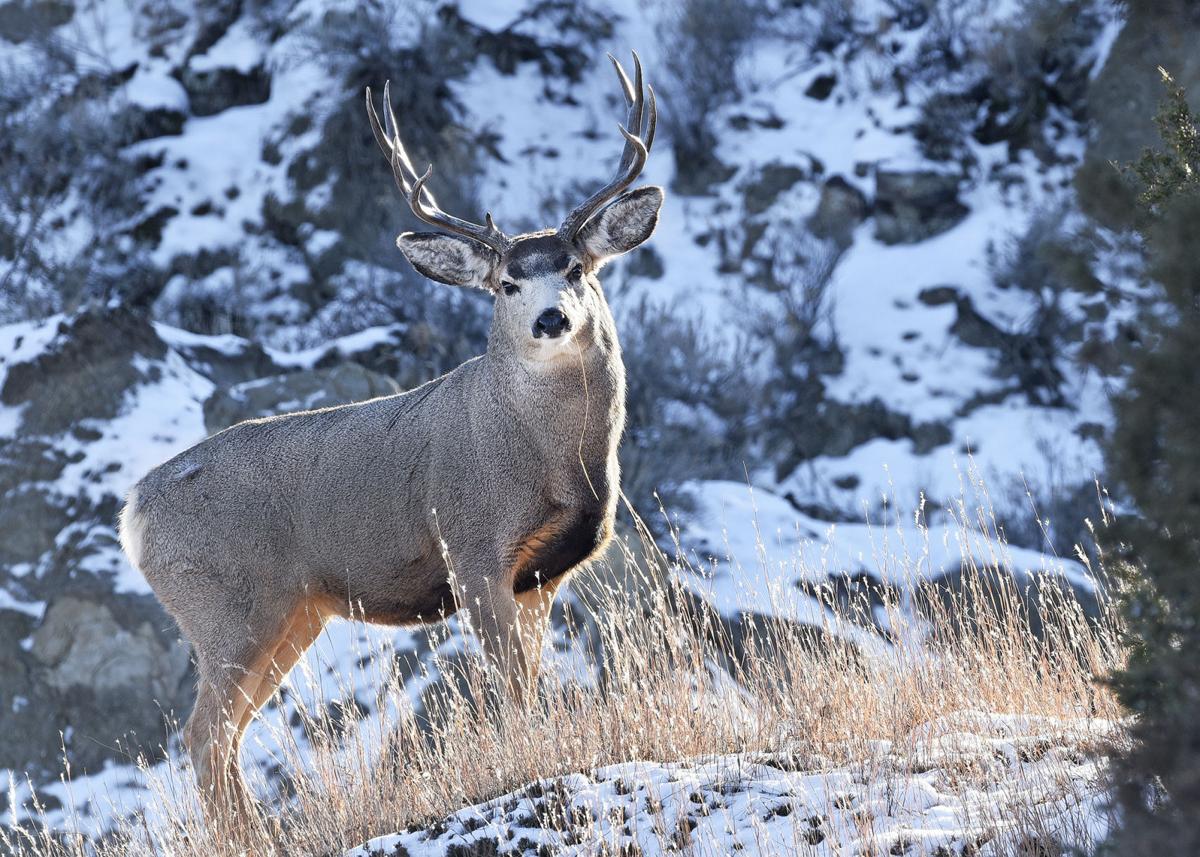 Few North Dakota deer hunters opted to cash in their license due to an outbreak of disease in western North Dakota, which a state wildlife expert says demonstrates the popularity of the annual fall hunt.
North Dakota's Game and Fish Department in mid-October offered license refunds to more than 9,000 deer hunters after documenting "moderate to significant" deer losses due to epizootic hemorrhagic disease -- commonly called EHD. Only 418 hunters took up the offer by the deadline Thursday -- the day before the gun season began.
State Wildlife Chief Jeb Williams on Friday said he was not surprised.
"People traditionally have not been real eager to get a refund -- they like to be able to participate in deer hunting," he said. "This number aligns pretty closely with previous year refunds."
Deer hunting is immensely popular in North Dakota. About 100,000 hunters apply for a license in a typical year -- which is about 30,000 more than there were available licenses this year. The season also contributes tens of millions of dollars to the state's economy, according to state Tourism Division data.
EHD has been present in North Dakota for decades. It impacts white-tailed deer more than mule deer, due to the makeup of the animals. It's not considered a danger to people.
The viral disease is transmitted by biting gnats. The insects can become a problem if wet conditions early in the year create mud flats that dry out later in the year -- perfect breeding areas for the insects. Outbreaks end only after a hard freeze kills off the gnats.
"With the cold spell we had (in late October), the cycle is now over," Williams said.
The agency offered refunds to hunters with whitetail licenses in 12 hunting units in the southwest and west central regions of the state. The last similar outbreak in the region was in 2011, when Game and Fish offered refunds to more than 13,000 hunters with whitetail tags in 11 units. Only about 300 hunters requested refunds then.
The state Game and Fish Department made available 69,050 licenses for white-tailed deer and mule deer in 2020. The gun season runs through Nov. 22.
Be the first to know
Get local news delivered to your inbox!