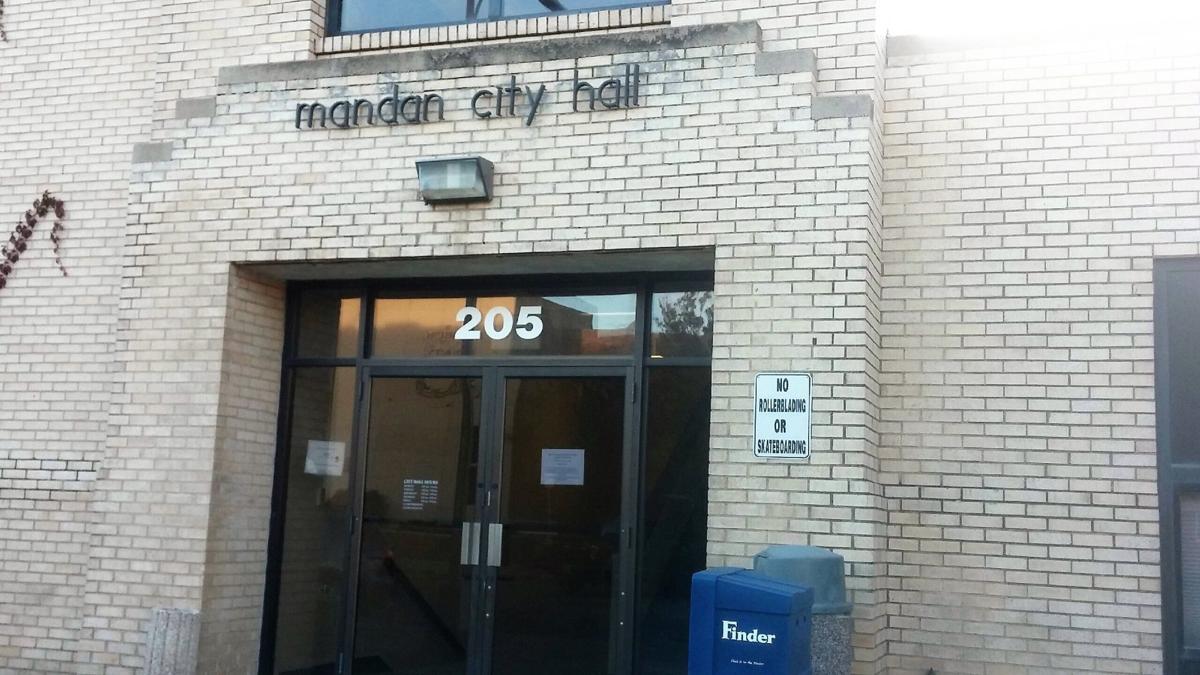 To protect citizens, visitors and staff from COVID-19, Mandan City Hall will be limiting public access. Employees are reporting to work unless remote capabilities have been implemented or supervisors have made other arrangements. The public entrance from First Street NW will have a phone inside the first set of doors and visitors will be admitted through the secondary set of doors by appointment only. The east entrance off Second Avenue NW will be locked.
People needing to transact business should call ahead and seek to complete the task by telephone or online. If that is not possible, they should make an appointment and staff will allow them in the building.
Many fillable applications, permit and licensing forms can be found at www.cityofmandan.com. For guidance, please call the appropriate department or the general line at 701-667-3215. More information on various roles and functions along with contact information can be found at www.cityofmandan.com/departments.
Tips and reminders
The Morton Mandan Public Library is closed until further notice. Employees will begin to work from home on Friday, March 20. Library programs will be offered virtually, and staff will be available to answer questions at 701-667-5365. Follow the Morton Mandan Public Library on Facebook or visit www.cityofmandan.com/library for more information.
Utility billing customers are asked to make payments through one of these options:
Online at www.cityofmandan.com/payments.
Using a drop box located on the north side of the City Hall building. From Second Avenue NW, enter the parking area between City Hall and Bethel Presbyterian Church. The box is to the left or on the driver's side. Or use the drop box location at Dan's SuperMarket.
Mail to the Utility Billing Department, Mandan City Hall, 205 Second Ave NW, Mandan, ND 58554.
The municipal court is located in the Morton County Courthouse, 210 Second Ave NW. Public access there is also limited. Court proceedings will continue, however, only necessary parties and witnesses will be allowed to attend the court hearings. Traffic fines can be paid by calling 701-667-3270.
No water service terminations will occur until further notice.
Meetings of boards and committees may continue as needed using teleconference and online interfaces. Stay tuned to www.cityofmandan.com/meetings.
Citizens are asked to refrain from entering the City landfill office. Transactions will be completed at the door.
Essential services
City leaders recognize the important and vital nature of core services and is committed to continuity including these essential services:
Public safety via police and fire departments,
Public works operations, including streets, water mains and sewers,
Water and waste water treatment, and
Solid waste and recycling services. The City's recycling collection contractor, Waste Management, has temporarily closed its call center, but their local office is still open and collection along all routes is running as normal. Check www.wm.com/alerts for updates and to register for text and email alerts, or chat with a virtual assistant.
Department phone directory
Administration, 701-667-3210
Building Inspection, 701-667-3230
You have free articles remaining.
Business Development & Communications, 701-667-3485
Engineering & Planning, 701-667-3225
*Forestry, 701-667-3240 ext. 8
Human Resources, 701-667-3217
*Municipal Court, 701-667-3270
*Public Works, 701-667-3240
*Waste Water Treatment, 701-667-3278
*Water Treatment, 701-667-3275
City officials encourage everyone to follow the recommendations of the Centers for Disease Control and Prevention at cdc.gov and North Dakota Department of Health at health.nd.gov to reduce the potential spread of this virus.
Be the first to know
Get local news delivered to your inbox!