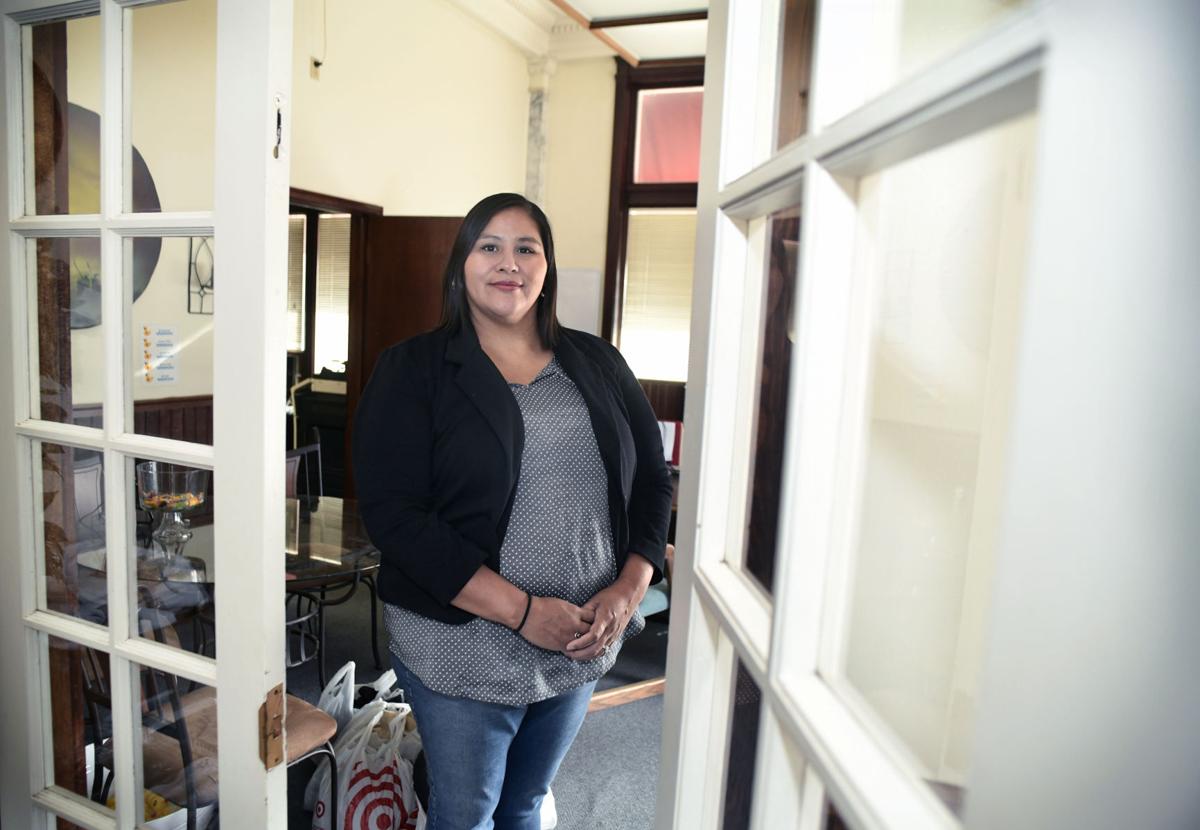 The city of Mandan has one of the highest census response rates in North Dakota, but local agencies are still working to count residents before the Sept. 30 deadline.
Nearly 72% of Mandan residents have filled out the census, according to U.S. Census Bureau data from Aug. 31. However, some parts of the community might not respond to the census, such as people who are homeless or at risk of becoming homeless.
Members of the Missouri Valley Coalition for Homeless People earlier in the year invited census workers to a meeting to discuss census response, coalition chair Mark Heinert said.
Service providers have posted information about filling out the census in their facilities, and they shared the locations of homeless people with the city so that they could be counted. Coalition member employees were not allowed to go with census employees on those visits because of federal law, according to Heinert.
He said the coronavirus pandemic has made the coalition's involvement with the census effort more difficult. He is concerned that people are less willing to talk to census workers because of it and that the population might be undercounted.
AID Inc., a Mandan organization that provides temporary emergency assistance, has posters advertising the census in its building and includes information about the census on its thrift store sales calendar.
"Just like getting your driver's license renewed, it's something that must be done," AID Inc. Executive Director Patti Regan said.
The Morton Mandan Public Library also has helped spread the word about the census.
The library's bookmobile -- known as "Morti" -- was rebranded as the censusmobile and driven around Morton County to encourage residents to fill out the census. Before the pandemic struck, Morti was equipped with tablets so residents could respond to the census on the spot.
Morton Mandan Public Library Director Jackie Hawes said the library has been helping residents fill out the census even with social distancing.
During one phase of reopening, patrons could schedule appointments to use library computers to respond to the census. Employees have walked residents through the census over the phone, and one morning, a man was outside the library before it opened to ask for help.
"We're very much the information place, so it just makes sense that people would come here to find out that information," Hawes said.
Tribal census response
Tribal officials and advocates are making a final push for the census on reservations in North Dakota.
Three counties encompassing tribal nations have response rates ranging from 31-36%, according to recent data from North Dakota's Census Office. Several reasons account for the low response, chiefly the coronavirus pandemic, according to census advocates.
"The ability for workers going door to door, social distancing -- that's been a big, big part of it," North Dakota Indian Affairs Commission Executive Director Scott Davis said.
The remoteness of communities as well as government distrust also are factors, said Nicole Donaghy, executive director of North Dakota Native Vote, which advocates civic engagement on reservations.
Four organizers will be doing local census outreach on reservations "in a safe manner," Donaghy said. North Dakota Native Vote also has worked with other organizations, such as Turnaround Arts and the Sacred Pipe Resource Center, for outreach, and is coordinating some events with tribes.
"It's up to us. It's always up to us to take care of our communities," Donaghy said.
The Sacred Pipe Resource Center, based in Mandan, has used COVID-19 relief events such as food distribution to share census information with tribal members who live on and off reservations, Executive Director Cheryl Kary said. The organization's census efforts are statewide, she added.
Some tribal members might distrust government workers who come calling, asking for personal information that could be perceived as used against them, Donaghy and Davis said. But federal funding and legislative representation is at stake.
"We know that tribal programs, whether they serve the Native population off-reservation or whether they're on-reservation, are typically underfunded, and so when you have an undercount as well as a program being underfunded, that creates -- exponentially creates -- more poverty and more disparity," Kary said.
Be the first to know
Get local news delivered to your inbox!