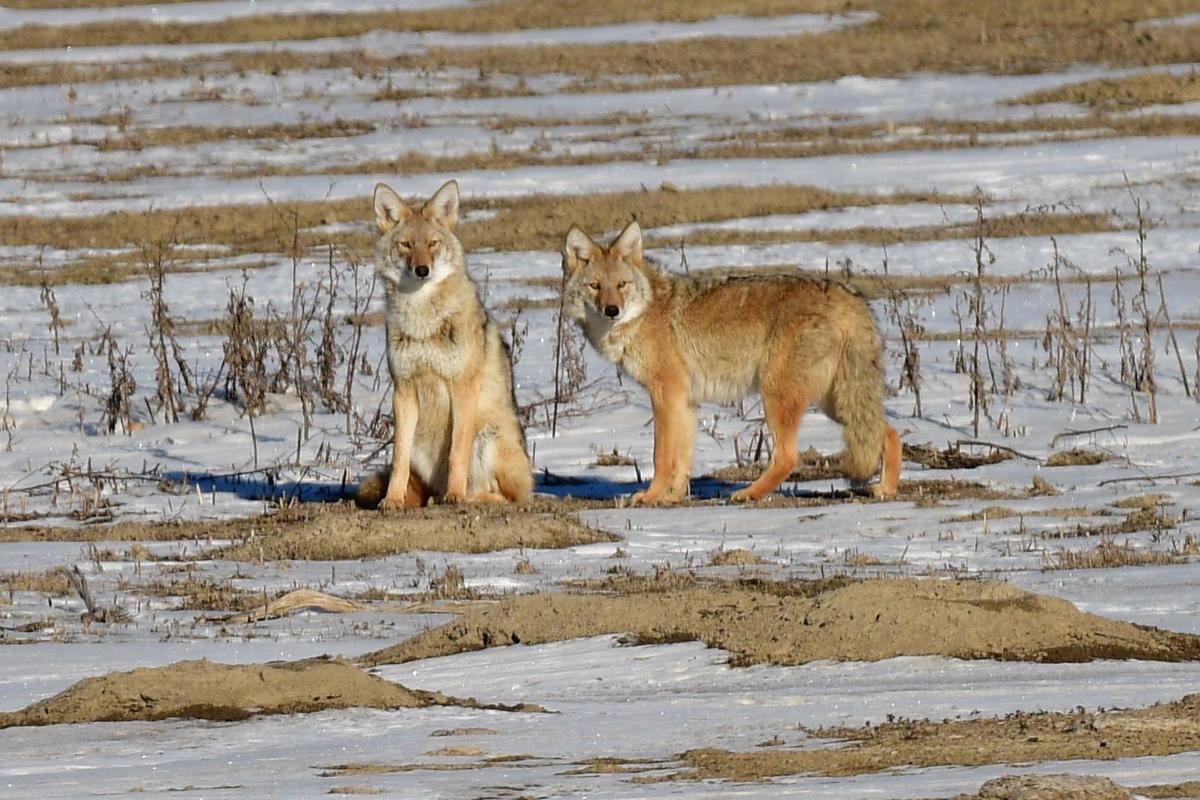 A father and son duo bested six other teams during what organizers termed a "hard day" for the hunters on Saturday to win the Hebron Wildlife and Gun Club's inaugural coyote tournament, which was affected by a winter storm to the east.
Nate and Trace Beauchamp, of Beulah, bagged two coyotes and also won the Big Dog and Little Dog contests. They took home $800 for their efforts.
The seven teams in the tourney shot a total of five coyotes, illustrating a pattern that event organizer Matt Schlag said hunters have been seeing in other tournaments.
"The last couple tournaments have been like this," he said. "It's been really hard to call coyotes."
Coyote hunters use electronic and mouth calls to mimic a variety of sounds -- a rabbit in distress or a coyote looking for companionship, for example -- to lure the furbearers into gun range. Weather, an abundance of food, hunting pressure and other factors can play a part in a hunter's success. 
You have free articles remaining.
A winter storm that closed Interstate 94 from Bismarck to Fargo on Sunday kept tournament entries down, Schlag said. Several teams that had expressed interest in participating had to cancel because one person from the team was traveling from the eastern side of the state. The storm would have prevented their return trip on Sunday.
It was the second time that weather impacted the tournament. It was originally scheduled for late November, but another winter storm prompted its postponement.
Some of the teams did not return to Hebron for the check-in because they had no success during the day.
"It sounded like the other teams that came in thought the earlier time frame will be better for next year," Schlag said. "They'll definitely be back if we have it earlier."
It was the first such event for the club. Though there were fewer entries than he would have liked, Schlag said, club members learned about the tournament process and still made about $300. The money will be used for the club's annual Big Buck Contest later this month.
"We didn't fare too bad for the minimal number of teams we had," he said.
The club is eyeing the Saturday after Thanksgiving as the date for the 2020 tournament, Schlag said.