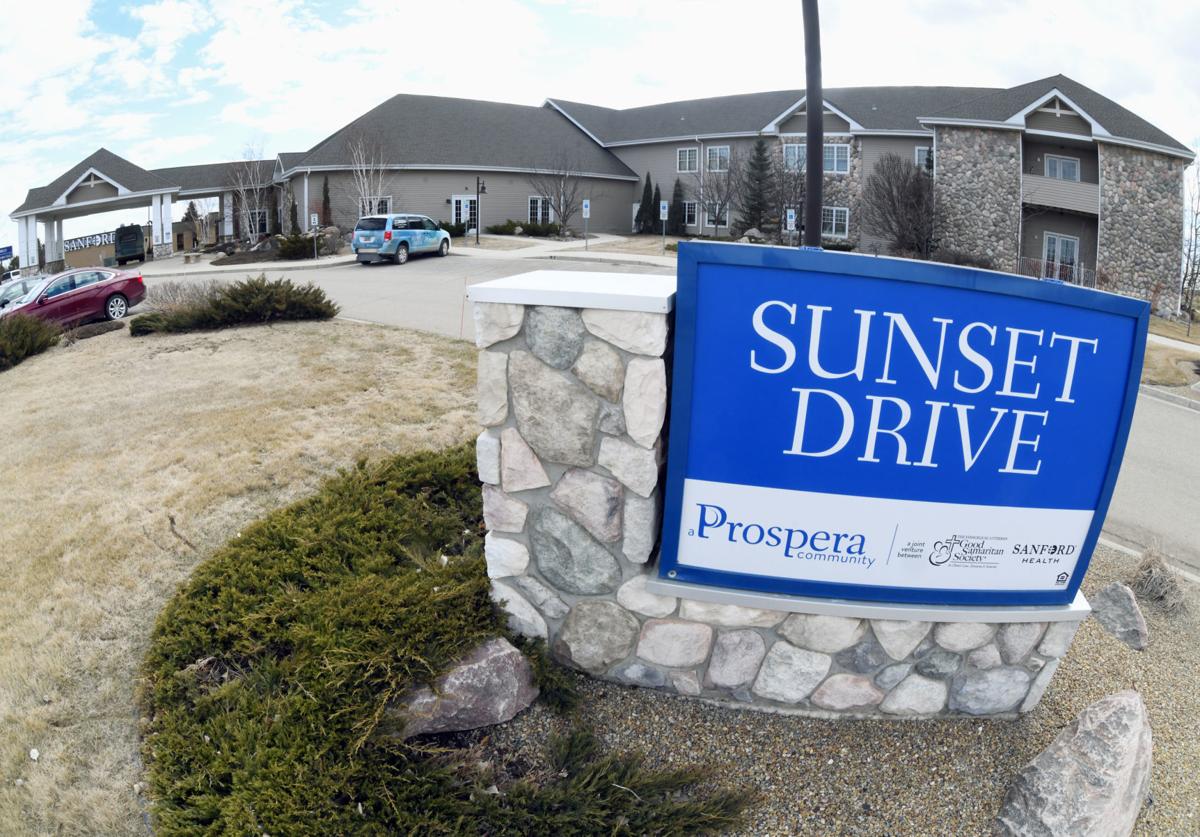 Advocacy groups and families are pushing state officials to fine-tune North Dakota's three-phase reopening plan for nursing homes and other long-term care facilities, with mixed results. 
The goal for all involved is to find a balance between creating more visitation opportunities for residents and family members and keeping residents safe from coronavirus. The state is making some concessions but standing firm on most guidelines, making "evidence-based decisions regarding reopening," according to Gov. Doug Burgum.
Forty-seven of the 201 people in North Dakota age 80 or older who have tested positive for COVID-19 have died -- a rate of more than 23% -- and introducing or reintroducing the disease into a facility could "turn a reunion into a tragedy," Burgum said during a public briefing Tuesday.
The state has agreed to allow an improved dining experience for residents in the second phase of reopening, which also allows limited indoor visitation with family. But it has rejected the idea of lessening the current minimum monthlong process for a facility to move from Phase One of the plan, in which only outdoor visitation is allowed in most circumstances, to Phase Three, in which full indoor visitation is allowed with screening of visitors.
Discussion continues on a request that families be allowed to do "compassionate care" indoor visits with nursing home residents who are not in end-of-life situations but whose conditions are clinically declining due to coronavirus-related isolation or depression, North Dakota Long Term Care Association President Shelly Peterson said Tuesday during a conference call with reporters.
Families of residents also are seeking the ability to hug their loved ones while wearing proper protective equipment.
"We know that there's some hugs people are sneaking in," Peterson said.
State Human Services Executive Director Chris Jones said during Burgum's briefing that officials recognize the importance of hugs but are "trying to discern what level of risk there would be." He said there's no timeline for a decision.
Visitation for family members of the 10,000 residents at the 218 skilled nursing, basic care and assisted living facilities in North Dakota has been restricted by state order since April 6 due to the coronavirus pandemic. Indoor visitation has been allowed only in end-of-life situations or for residents with terminal conditions.
Burgum on June 5 announced a state plan to reopen facilities in phases. Jones, Lt. Gov. Brent Sanford, the association and a task force created to help carve a path for reopening long-term care facilities have been discussing fine-tuning the plan to meet family and resident wishes while still keeping the residents safe. The state issued a revised version of the plan on Friday that lifts restrictions on the number of residents who can sit at a table during communal dining. Tables will remain 6 feet apart.
"Those tablemates that have been missing each other will be able to get together in the dining room," Peterson said.
The state has declined to lessen the amount of time required for a facility to move from Phase One to Phase Three because it's based on the amount of time required between rounds of testing, according to Peterson. Burgum on Tuesday said the guidance was developed "with clinical oversight," and Sanford has said previously that the time required between testing rounds in North Dakota is already less than in some other states.
As of Tuesday, 152 facilities had been approved to move into the first phase of reopening, and all facilities will have undergone two rounds of testing by the end of the week, according to Burgum.
The governor on Tuesday announced a pilot project at the Augusta Place senior living facility in Bismarck under which family members can be tested at the facility and, if negative, can meet indoors with a resident for up to one week from the testing date.
"We understand there's risk here, but we're bringing the risk down for family members with this trial testing to the same rate of risk that we are when we have health care workers entering the facilities," Burgum said.
Advocates hope to have further discussions with the governor's office this week on easing restrictions for compassionate care visits with clinically declining residents, which Peterson said is one of the top requests of family members.
The governor's June 5 order allowing for the resumption of visitation in phases "seems to have confused the issue" because it includes the phrase "compassionate end-of-life care," she said.
Burgum on Tuesday said "the key here is end of life."
"We've had some people that say compassionate care visits should apply for people who may just be really missing their families," the governor said. "We're trying to just be really consistent about this. Again, if someone is really missing their family, arrange for outside visitation if at all possible."
Burgum also has proclaimed next Tuesday "Silver Linings Day" in North Dakota to honor the 15,000 long-term care staff in the state. Activities such as drive-by parades are being planned at facilities across North Dakota.
"Most of the COVID war is being fought in long-term care facilities," said Dawn Hummel, a senior executive at Bethany Retirement Living in Fargo. "It's being fought right here by our staff."
There have been 250 resident and 306 staff COVID-19 cases in long-term care facilities statewide since the start of the pandemic, and 56 coronavirus-related deaths, according to the state Department of Health. However, there were only 18 active cases as of Tuesday, and none in the Bismarck-Mandan area. 
Concerned about COVID-19?
Sign up now to get the most recent coronavirus headlines and other important local and national news sent to your email inbox daily.