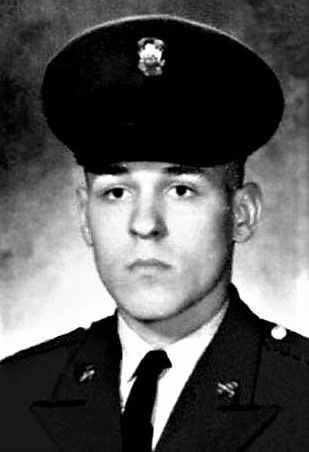 25 Years Ago – 1996
Winter has left North Dakota with a final message -- another 3.1 inches of snow in the Bismarck-Mandan area, increasing this season's snowfall to 77 inches. A slick mix of rain, sleet and snow fell across much of North Dakota, and, once again, regreased roads and slowed traffic to a white-knuckled crawl on many state highways. On the bright side, winter sports, including snowmobiles, sleds and building snowmen, are popular again, and the Huff Hills Skiing Resort can stay open another weekend.
Two 11-year-old Mandan girls, Brittany Reemps and Brooke Wehri, gymnasts of Dakota Star Gymnastics will travel to regionals in Kansas City. They are among the top eight finishers at the State Meet in Fargo on March 30 at the optional level. According to their coach Paul O'Neill, it's the first time anyone from Mandan has ever gone to a regional meet.
Kent Hjelmstad has accepted a contract from the Mandan School Board for the position of superintendent of schools for the 1996-97 school year. According to Jan Pratt, school board president, the board unanimously approved the motion to hire Hjelmstad at a salary of $70,000 a year, plus benefits. Hjelmstad has been the superintendent at Parshall-Plaza School District since 1994 and was chosen over seven other candidates. He replaces Wally Schmeling, who retires at the end of the school year.
Temps recorded Tuesday, April 2: a high of 29 degrees above zero; 22 above for the low.
50 Years Ago – 1971
Funeral arrangements are pending at the Hoenig Funeral Home in Mandan for Army Spec. 4 Richard J. Boehm, 19, who was killed in Vietnam, along with 32 other soldiers in an enemy attack on a U.S. artillery base on March 28. A 1969 graduate of Mandan High School, Boehm, the son of Mr. and Mrs. Adam Boehm, enlisted in the Army in January 1970. Besides his parents, Boehm is also survived by two brothers and three sisters.
Howard Nelson, biology teacher at Mandan High School, has been named North Dakota's outstanding biology teacher for 1970-71 by the State Association of Biology Teachers. Nelson is in his 11th year of teaching at Mandan High School.
P. J. "Pete" Kopp, 49, is reopening the doors of his PK Electronics Shop at 114 West Main St., after a serious fire damaged his business on Jan. 11. After receiving electronics training in the U.S. Army during World War II, 1942-45, the returning infantry veteran was employed at Mandan Electric Supply, selling and servicing appliances. He started his own shop in 1952.
The Morton County School Board members have elected the following officers during a meeting at the Morton County Courthouse: Alfred Underdahl, president, Hebron; Robert Smith, vice president, Little Heart school district; Hermann Wolf, treasurer, Sweet Briar school district; and Mrs. Thelma Klingensmith, secretary, Mandan.
Members of the Mandan Elks Lodge has chosen Robert Schulte as their next Exalted Ruler. Schulte is a past president of the Lions Club, a captain in the North Dakota National Guard and a director of the United Fund. Other new officers are: Dennis Haney, leading knight; Don Russell, royal knight; Bert Gerhardt, lecturing knight; Ernest Borr, squire; James McFarland, chaplain; and Robert Campbell, inter-guard.
The Wyndmere Warriors, in their first ever trip to the State B tournament, came from behind in a hard-fought game to defeat the defending State Class B Basketball champions, New England St Mary's, 70-69, and claimed the 1971 North Dakota Class B title. The Warriors were unbeaten for the season in 27 games.
75 Years Ago – 1946
Births announced this week: sons were born to Mr. and Mr. Frank Mullner, Huff; to Mr. and Mrs. John Freidig, Hensler; and to Mr. and Mrs. Fred Rix, Mr. and Mrs. Ralph Geiger, Mr. and Mrs. Nicolai Ordahl, all of Mandan. Daughters were born to Mr. and Mrs. Nick Leingang, St. Anthony; to Mr. and Mrs. Art Guenther, Judson; to Mr. and Mrs. Joe Leingang, Flasher; and to Mr. and Mrs. Fred Kist and Mr. and Mrs. Harry Emil, both of Mandan.
Albert J. Renner, son of Mr. and Mrs. Joe P. Renner, arrived home this past week, following his Army discharge at Camp McCoy, Wisconsin. Renner, who was a T/4, was in the service 40 months and is a veteran of the European theater. He was with the 42nd Cavalry Reconnaissance Division in communications work.
The Mandan chapter of the Future Farmers of America held its annual installation of officers at a meeting held at the Municipal Club house. The new officers are: Don Shaw, president; Peter Barnhardt, vice president; Nels Hagerott, secretary, and Wilfred Rebenitsch, treasurer.
Due to her forthcoming marriage, Miss Audrey Claflin has resigned her position as office manager and accountant at the Purity Dairy Company. She will be succeeded by Nick Ordahl, a World War II veteran.
Eleven years and six months before the last bond was due, the City of Mandan has paid off and canceled the $60,000 issue of water filtration plant bonds. Bonds for a new city water plant were issued Oct. 1, 1937.
The Mayville Lions, the 1944 champions, won its second North Dakota Class B basketball title by defeating the defending champions, Ellendale Cardinals, 41-31. The victory climaxed an unbeaten season of 24 straight triumphs, including a mid-season conquest of Grand Forks, the current State Class A champions. Elbowoods, the 1945 runner-up, won third place by edging out Kenmare, 37-34.
100 Years Ago – 1921
"Ice in the Missouri River began to break up at noon Thursday, March 31.
"As the ice moved out of the "Big Muddy," the Red Trail Ferry Co. prepared their river barge for their last season of service, after which it would bid adieu to all intercity river traffic due to construction of the new Memorial Bridge between Mandan and Bismarck.
"Mr. and Mr. John M. Geiger, north of Mandan, are the parents of a son born March 28.
"Chief of Police Charles Reynolds has given notice that the 15-mile per hour speed limit for Mandan and in the eight miles surrounding school zones would be strictly enforced.
"The recent session of the legislature passed a measure providing that communities may levy a tax, one-twentieth of a mill, for the support of a local band or other musical entertainments. If there is to be a city election any time this year, this proposition will be put up to the people of Mandan.
The local high school band, under the leadership of Joseph Bergeim, scored a direct hit with its annual concert given in the packed high school gymnasium. Eight city musicians were also enrolled in the school band."
125 Years Ago – 1896
"On Thursday, April 2, at 2:30 p.m., the thermometer recorded 39 degrees above zero.
"Easter Sunday next week Sunday.
"City elections next Tuesday. Be sure to vote.
"The Missouri went out at 6 p.m. on Sunday, March 29, the same date as in 1895. Records kept at old Fort Lincoln by Major Gooding state the earliest break-up was on March 16, 1878; the latest being April 21, 1859.
"The sun and cold northwest winds on Tuesday tussled with each other all day, and the latter succeeded in making themselves felt.
"Cycling was much in evidence on Mandan thoroughfares yesterday; a balmy spring day was the reason.
"Mollie Gunderson, of postage stamps fame, is now filling a responsible position in a Minneapolis bindery. Residents will remember the successful campaign to collect a million stamps to purchase artificial legs after losing her own, at age 11, in an accident in the Mandan rail yards during the fall of 1891.
"The Mandan Mercantile Company has just received a carload of plows, disc harrows, cultivators, spring wagons and buggies.
"A tiny bag, containing a penny for each year of your age, will admit you to the 'Birthday Party' entertainment to be given by the ladies of Christ Church. An honor system will be used.
"A recent change in Mandan business circles is the retirement of F.H. Bingenheimer from the firm of Bingenheimer Bros., dealers in lumber and farm machinery. He sold his interest in the business to Edward C. Smith who had worked in the office of the North Dakota Milling Association."