A couple who once walked down the aisle at a Mandan church as ring bearer and flower girl are going to make the stroll again to become husband and wife.
On Oct. 16, 1999, Renae Zachmeier and Daniel Schimetz were part of the wedding of Daniel's sister, Jennifer, and Renae's uncle, Craig, at the Church of St. Joseph. Daniel was about 8 years old and Renae about 4, so they only vaguely remember the wedding and sharing their first dance.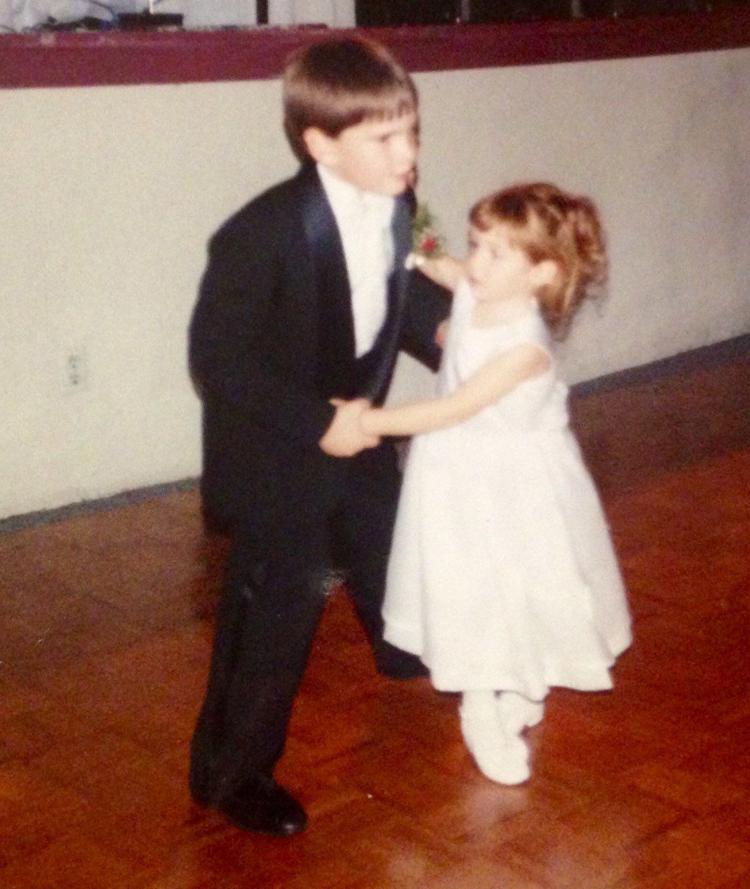 "I remember walking down the aisle as the ring bearer and being mad that I didn't have the real rings because they didn't trust me with it," Daniel said.
Renae doesn't remember as much given her age at the time, but family members recall her feeling awkward about dancing with a boy.
Almost 20 years later, Renae and Daniel will be married in the same church on Saturday. They started dating in August 2017 and got engaged in June 2018.
"If it wasn't for that wedding, none of this would have ever happened," Renae said.
Throughout the years she and Daniel knew of each other and would attend family events together, but they never showed much interest in one another or talked. They were "mutual family acquaintances," according to Jennifer, Daniel's sister.
Renae joked that, "For the longest time my uncle, or my dad's brother, would always tell Danny to stay away from me and stuff like that, but he was actually kind of the one that concocted the whole ordeal." 
On the Fourth of July in 2017, Renae was invited to the family's cabin so she did not have to spend the holiday alone. Although Craig had been telling Daniel to stay away from Renae, it all changed when Daniel said Craig pulled up and told him, "Dan, Renae is back there; if you screw this up you're a moron."
Daniel went to greet Renae.
"I was actually in my underwear," he said. "I walked up to her, in my underwear, and said 'hi' or whatever; she looked freaked out."
Craig knew Renae had been interested in Daniel for a while, but she kept declining Daniel's date offers because she was working. Daniel told Jennifer, "She is so pretty."
The October 1999 wedding also led to another wedding in the family.
In 2005, Daniel's brother, Matt, and Renae's cousin, Amy got married in the same church. The news of there being another Zachmeier/Schimetz wedding had Jennifer laughing and thinking, "what are the odds?"
Daniel is originally from Bottineau. He now works at the Red Trail Energy ethanol plant in Richardton. Renae lives part-time in Minot and Bismarck while pursuing a nursing degree at Minot State. After the wedding and Renae's graduation the couple plans to live in Bismarck.