"How scientific do you want to be?" my husband asked.
DaWise-Perry Funeral Services is building a funeral home housing the first crematorium in Mandan for families choosing cremation over a tradit…
"Cultivate" is the theme of the 16th annual North Dakota Farmers Market & Growers Association & Local Foods Conference, Friday and Sat…
President Trump has declared a disaster in North Dakota due to fall flooding and snowstorm. State residents are urged to research flood risk.
Senior Lakyn Darras and junior Jayce Lowman were named the Mandan Athletic Recreation Club's athletes of the month for December. 
Mandan made 14 3-pointers Saturday afternoon. And, for good measure, the Braves threw in a 4-pointer.
Mandan is hiring an engineering consulting company and an environmental consulting firm to help prepare for spring flooding.
Mandan encourages third and seventh grade students to participate in the North Dakota League of Cities' "If I Were Mayor" essay contest.
Owners of backyard chickens in Mandan have taken a variety of steps to mitigate the winter's cold on their hens.
A trailer hauling groceries to two western North Dakota cities was destroyed Monday night after it caught fire on Interstate 94 east of Glen U…
Like most folks struggling with the present, I've always tried to focus more on the future and avoid clinging to the past. Don't get me wrong …
The cities of Mandan and Bismarck and the Bismarck-Mandan Metropolitan Planning Organization, will hold an open house style meeting on the Bis…
A Bismarck man awaiting sentencing in Burleigh County for child sex crimes pleaded not guilty to similar charges in Morton County on Monday.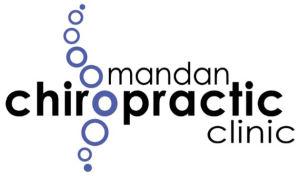 Mandan Chiropractic Clinic - Dr. Erik Isaacson
Advanced Cleaning & Restoration
The advisory body overseeing the cleanup of a diesel spill discovered underground in downtown Mandan more than 35 years ago is planning a publ…
All restaurants and stores were closed due to the blizzard, and I was in search of comfort food for brunch.
Mandan Golf season passes for 2020 are now on sale.
Both my loyal readers might admit that there have been a few times when I've stumbled into an accurate statement/postulation. For instance I j…