Mandan's traditional Fourth of July festivities will return to normal this summer, after being modified last year due to the coronavirus pandemic.
The guarantee of freedom of speech, central to Americans' participation in self-governance and the life of the nation, is secured by the First…
Nearly 500 licenses in seven hunting units remain after the license lottery for North Dakota's spring wild turkey season.
A Mandan man is accused of twice stopping a woman when she tried to escape his beatings as they traveled from Minot to Bismarck.
I try to wear a mask wherever I go and it has helped deal with that dang cold snap we suffered through, but since Gov. Doug Burgum lifted the …
To update an event listing or include a virtual event, email editor@mandan-news.com or call 701-250-8286 and leave a message.
I am the new Vision Zero coordinator for the southwest region of North Dakota. My main goal is to reduce the number of motor vehicle deaths th…
A Bismarck man charged with attempted murder in a March 2020 stabbing in Mandan was sentenced to three years on probation on a reduced charge.
I sat in my living room covered with a blanket.
Mandan hosting play-in game
The state House approved a bill Wednesday to allow local governments to replace some special assessments with a utility fee.
Deferred maintenance at North Dakota's state parks is poised to get a boost from the 2021 Legislature.
A bill before the North Dakota Legislature would restrict the sale and purchase of pollution-reducing catalytic converters, which contain valu…
The public can soon weigh in on Montana-Dakota Utilities' proposal to raise natural gas rates by $6.26 per month for the average household.
"They're staring at me," I texted my husband.
To update an event listing or include a virtual event, email editor@mandan-news.com or call 701-250-8286 and leave a message.
North Dakota's only food bank experienced record demand amid the coronavirus pandemic last year.

Better Roofing And Contracting, LLC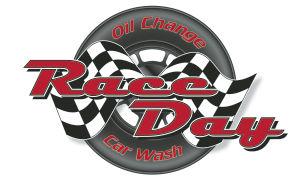 A Bismarck man serving a 30-year sentence for child sex crimes in Burleigh County entered an Alford plea Wednesday to similar charges in Morto…
The Morton County 4-H Livestock Judging Team competed Friday at the Little International Judging Contest in Fargo. Youth evaluated six classes…
As predicted my recent lecture, principle versus politics had no effect whatsoever on Senator Hoeven or Senator Cramer's vote on impeaching Do…
2020 might be the deadliest year on record for North Dakota residents.
An attempt to make the state beef checkoff payments voluntary failed in the North Dakota House on Feb. 9 by a vote of 41 to 53. However, legis…
Samantha Power, Mandan, has received the 2020 American Speech-Language-Hearing Association Students Preparing for Academic and Research Career…
A selection committee has reviewed business start-up applications for the third Mandan Business Pitch Challenge and chosen five finalists. The…