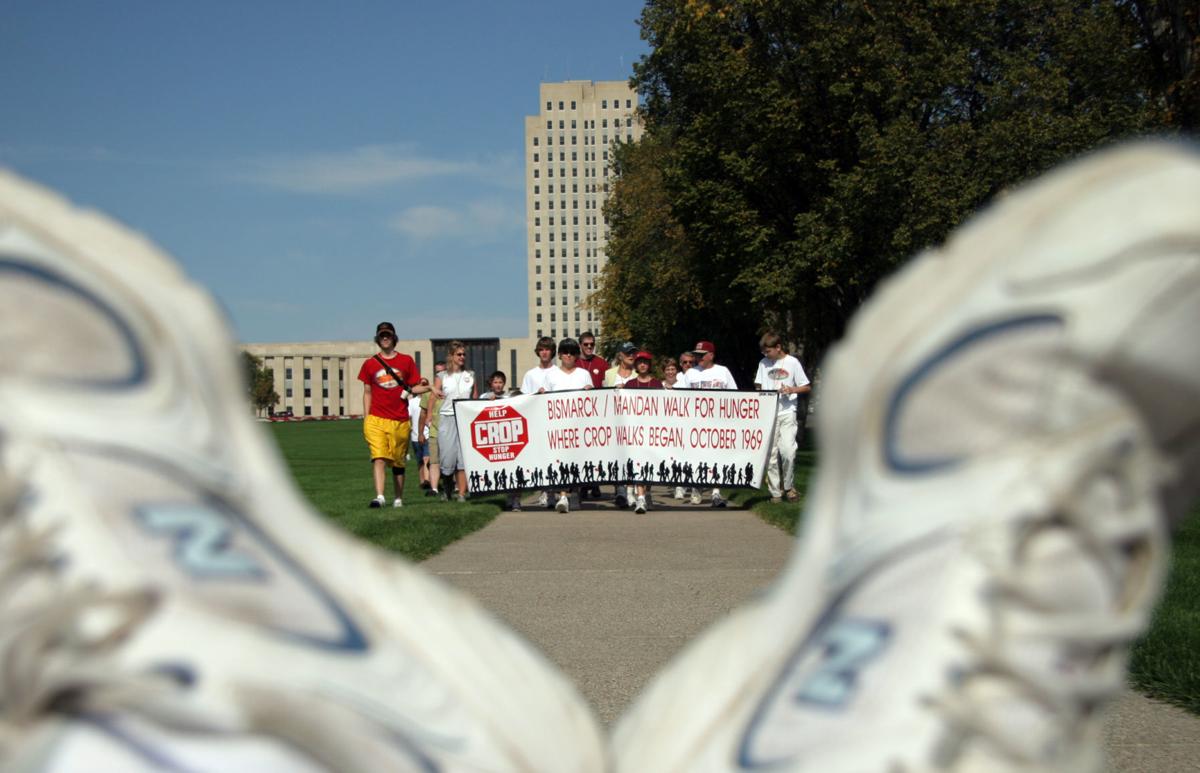 The annual CROP Hunger Walk in Bismarck is celebrating its 50th anniversary on Sunday with an event that begins at 12:30 p.m. at Good Shepherd Lutheran Church.
"We walk to remember the people who have to walk on a daily basis to get water, to get food, to seek their shelters and to be safe," said Mary Sherer, who has helped organize the event for about 30 years. 
CROP Hunger Walk organizers call the event the "granddaddy of all walks." The event was started in 1969 by teens in Bismarck, according to the CROP Hunger Walk website. About 1,000 people walked under a slogan of "People are Starving and We Say We Care."
Today, CROP Hunger Walks are held in more than 2,000 communities across the country. The events are sponsored by the Church World Service and organized by local congregations and groups with the goal of raising money to end hunger "at home and around the world."
You have free articles remaining.
When CROP began, the acronym stood for the Christian Rural Overseas Program, with a primary mission of helping Midwest farm families share grain with people in post-World War II Europe and Asia. The effort has outgrown the acronym but retains it as the historic name of the program. 
There is no registration fee to attend Sunday's event. But walkers are encouraged to get people to sponsor them. Some walkers are asking sponsors to place funds into envelopes, or sponsor them on the CROP Hunger Walk website. 
Twenty-five percent of funds received from the walk will go to the Abused Adult Resource Center, Aid Inc., the Bismarck Emergency Food Pantry and the Heaven's Helpers Soup Cafe. The remaining 75% will go to Church World Service's causes in the U.S. and abroad.
Sunday's event will include live music and a presentation before participants walk along the trail in the Tom O'Leary Golf Course. After the walk, organizers will provide ice cream at the Good Shepherd Lutheran Church.
"We just really want people to come to celebrate. They do not need to walk if they are not able," Sherer said. "A lot of people walked in this walk many years ago, and walking isn't really something those people are able to do any more."
Organizers aren't sure how the expected winter storm in coming days might impact the event.