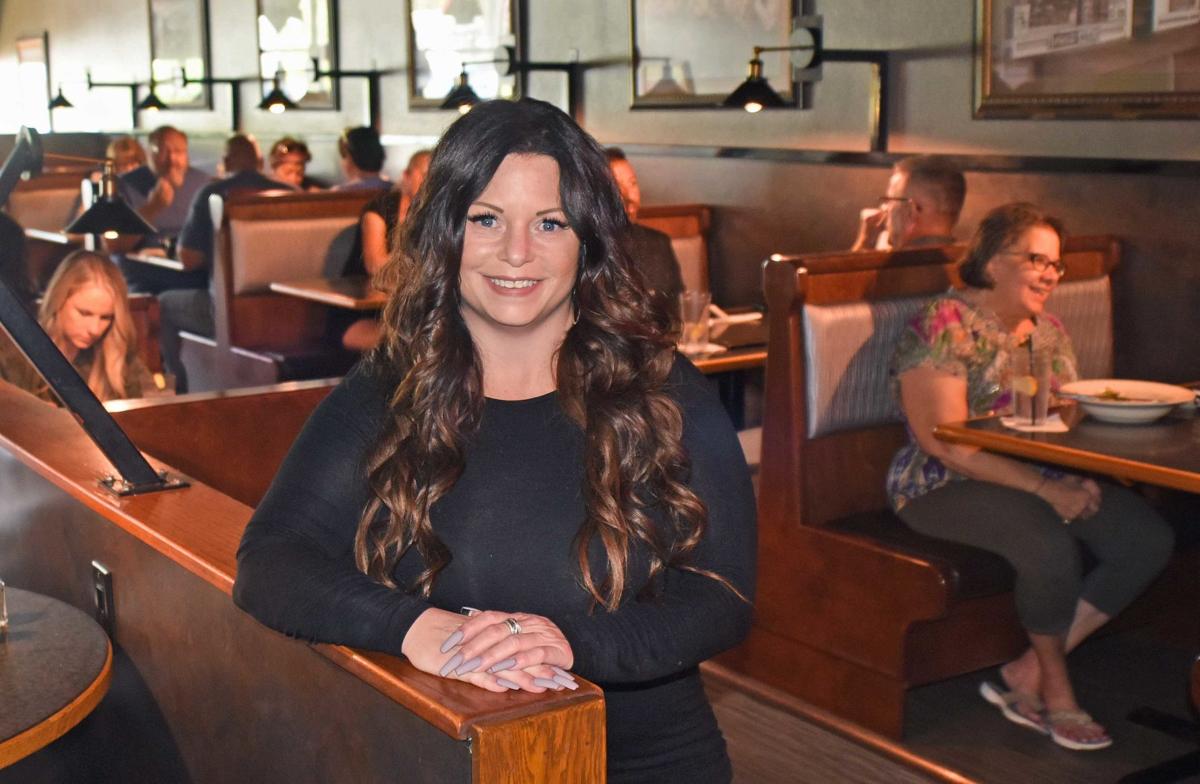 JL Beers General Manager Jon Rings recently had to advertise job openings at his Bismarck restaurant on the employment site Indeed -- a first for the company in the five-plus years he's been employed there.
Rings, who is short two cooks, said hiring has "been a struggle" throughout the COVID-19 pandemic. He said he and others at the restaurant are "baffled" by the lack of applicants and workers returning to employment.
"I don't know if they're just deciding they don't want to do restaurant work anymore or they just disappeared on us," Rings said.
Meanwhile, Jill Sanford, owner of The Walrus in Bismarck, said she's had no issues hiring several additional staff members to keep up with the boom in business at her restaurant.
"I'm blessed," Sanford said, pointing out many of her employees have been working for her for several years. "I have gotten exponentially busier because I have staff."
North Dakota businesses -- some more than others -- have struggled to find workers during the pandemic, despite the state's economy starting to recover as businesses reopen.
Thousands of openings
In July, North Dakota had more than 18,000 job openings -- the most since 2015. And an effort to address the state's workforce shortage by terminating the state's participation in the federal government's pandemic-related unemployment assistance in June did not result in a reduction in the number of job openings.
However, the state pulling out of government-funded unemployment programs, including a $300 weekly payment, did result in a jump in employment, according to data from Job Service North Dakota, the state agency that tracks employment data.
From June to July, the number of people entering the workforce increased by 4,327, while the number of unemployed people decreased by 3,238.
"We really knew that the end of the federal benefits wasn't a cure-all for filling all those open positions, but it really was an important component," said Darren Brostrom, Job Service North Dakota's deputy director and unemployment insurance director.
More job openings are partially attributable to the increase in the number of businesses in the state, including Bismarck-Mandan, according to Bismarck Mandan Chamber EDC President Brian Ritter.
"The basic question is, are you going to be able to find people in a market that's growing, has an increased number of jobs and now we're going to add businesses? Can we find those people? That question is the single biggest challenge facing the Bismarck-Mandan economy right now," he said.
The worker shortage is not new to North Dakota. Historically, the state has had more job openings than unemployed people to fill them.
"The number of job openings, that's really been something that's been long term," Brostrom said. "Even prior to the pandemic, we were running at 15,000, 16,000 openings."
In July, Cass County, home to Fargo, reported the largest number of openings, with 5,729. Burleigh County, home to Bismarck, was second with 2,968 openings and Grand Forks County followed with 1,710. The occupations with the largest number of openings were health care, truck driving, and office and administrative support staff.
Labor shortage factors
Job Service Workforce Services Director Phil Davis said there are various reasons for the labor shortage, including workers retiring early, some workers no longer needing extra income from a second or third job, as well as some workers not working due to pandemic-related health concerns.
In addition, North Dakota has gained more than 100 businesses in the past year, according to Job Service.
"When you kind of put all those factors together, there is going to be some type of workforce shortage," Davis said.
Davis, who oversees the state's nine workforce centers that provide resources and administer programs for job seekers and employers, said his agency has found innovative ways to connect employees to employers, including coordinating drive-thru job fairs and exploring the possibility of virtual job fairs.
A lack of access to child care, particularly for low-wage workers, could be one of the drivers of the labor shortage, according to Landis Larson, president of North Dakota AFL-CIO, a union that has about 18,000 members in North Dakota ranging from nurses and painters to pipe fitters and machinists.
Low-wage workers such as restaurant or retail employees might have come to realize they don't make enough money to pay for child care and therefore left their jobs, Landis said. In addition, some employees might have concerns related to workplace safety and health and COVID-19, he said.
Larson said his members, most of whom were deemed "essential workers" by the government during the pandemic, have not left their jobs or been laid off. But the current labor shortage has resulted in many employees working longer shifts or businesses bringing in temporary workers from out-of-state.
To help with the shortage, Larson said, businesses should consider offering better benefits and improving scheduling, such as creating a more consistent schedule and reducing overtime, to attract and retain workers.
Ritter, with the Chamber-EDC, said businesses could continue to raise wages to attract workers, as well as offer job flexibility in terms of their hours or schedules and remote work, where possible.
Larson said the state, too, could offer paid family medical leave to attract workers – a bill he supported this past legislative session that did not pass. State lawmakers who opposed the bill said paid family leave is best left to the private sector.
Nick Archuleta, president of North Dakota United, which represents North Dakota's teachers and public employees, said the lack of paid family medical leave puts the state "at a competitive disadvantage." He also supported the failed paid family medical bill this past legislative session.
The state's long-standing teacher shortage has not appeared to worsen due to the COVID-19 pandemic, according to Archuleta, and no teachers or public employees were laid off.
"We didn't see people leaving the (teaching) profession in droves," Archuleta said.
Looking ahead
University of North Dakota economics professor David Flynn pointed to a discrepancy in the skills sought by employers and the skills possessed by workers, as well as more workers realizing what their job preferences are, as some of the drivers behind the labor shortage.
More workers may be seeking job flexibility in terms of working nontraditional hours or doing remote work, he said.
"It seems like workers are feeling empowered and it seems like employers are feeling like they have to give some ground on this front," he said.
UND economics professor Chih Ming Tan said a potential long-term effect of the pandemic includes workers realizing the cost of going to work, such as commuting and other job-related expenses. In addition, he said, people might begin to rethink their job aspirations. This might result in a better skills match for workers, but, for employers, it might mean they have to pay more to attract workers.
While economists don't foresee widespread business closures due to COVID-19, some are concerned about the recent surge in COVID-19 cases and the spread of the highly contagious delta variant.
Tan said COVID-19 cases could continue to rise and result in an increased fear of going to work. In addition, if schools were to close, a lack of access to child care in the state could pose an issue and prevent people from working.
"We don't know how this delta variant is really going to play out," he said. "How this variant plays out in the state will be critical to the economic health of the state."
Businesses in North Dakota are waiting to see what happens as COVID-19 cases increase in the state and throughout the country.
"Unfortunately, it's not going away," said Rings, general manager at JL Beers.
Sanford, owner of The Walrus, said she, too, is waiting to see what happens and is ready to adapt.
"It's just a matter of adjusting to whatever's going on," Sanford said. "It's like, we've already been through it (and) can't worry about it now."