When a customer needed repairs or a new car they couldn't afford, Edward "E.P." Pfeifle was known to take chickens or horses in trade.
"He was the kind of guy who would help out anybody," Rob Pfeifle said of his grandfather. "Times were tough back then."
And when the Ford dealership in Wishek burned down, Rob Pfeifle's father, Armand Pfeifle, pushed for the local economic board to help, despite the business being a competitor.
"He was very much about making sure the Ford dealer was back in town because he believed keeping other businesses strong was better for everyone," Rob Pfeifle said.
Today, for the convenience of their customers from other nearby towns, Pfeifle employees, some of whom have been with the business 25 years, will drive their neighbors' vehicles in for repairs so they don't have to make the trip themselves.
It's that neighborly spirit that has kept four-generation, family-owned Pfeifle Chevrolet-Buick going for 100 years in Wishek.
"There's always been competition and people going to the bigger towns," Rob Peifle said. "We've always had to offer good deals and service .... After 100 years, you have to be doing something right to still be around."
The Pfeifles will celebrate that landmark with the community on Saturday.
The event kicks off with a car show; registration starts at 12:30 p.m. Food, drinks and bingo will start at 3 p.m. and live music by Retro Active will start at 8 p.m. There will be fireworks at dusk.
"I think it speaks to business longevity being related to being part of the fabric of the community," said Harry Hagel, interim director of the Wishek Job Development Authority, of Pfeifle Chevrolet Buick. "They were part of the early growth of the business community .... They provide a sense of history because they are multigenerational ... and they're a very stable economic contributor to the overall health of the community."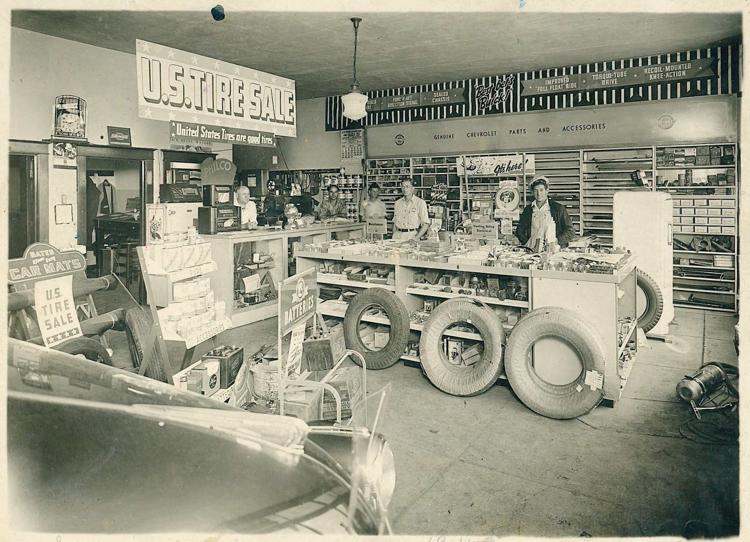 E.P. Pfeifle began selling cars as a sidewalk dealer in 1918, becoming GMC authorized that March. In 1919, a wood-frame building was constructed to house the dealership on Main Street near the city hall. And in 1920, when a new three-quarter ton pickup was selling for $756.35, he started selling for Chevrolet.
Over the years, the dealership would move several times — Beaver Avenue in 1927 and Highway 13 East in 1976 — and different franchises would be added: Buick in the early '30s and Pontiac in 1963.
But the family stayed the same.
Brothers Armand and Raymond Pfeifle joined their father in the '30s. From 1946 until 1956 the younger brothers joined in while the elders served in World War II.
Armand Pfeifle would take over in 1956, bringing his sons into the business.
"I remember crawling around under my dad's desk so I basically grew up in the business," Robert Pfeifle said.
Robert Pfeifle's first job in 1981 was working in the shop doing oil changes and packing bearings. He sold his first car when he was 14.
"It was an old used Toyota," he said.
Robert Pfeifle recalls his family's annual tradition of hiding the cars for the dealerships' New Model Year Showing until the unveiling. The vehicles would be hidden around town in private garages. The night before, employees would get the cars and clean them up before the dealership filled with people waiting to see the new models.
In 1998, Robert Pfeifle and his wife, Kathy, added a second location, Pfeifle on 83 in Linton. In 2008, they would battle their way through nationwide buyouts of GM dealerships. And today, their sons, Brad and Preston Pfeifle, are part of the family business.
The business news you need
With a weekly newsletter looking back at local history.