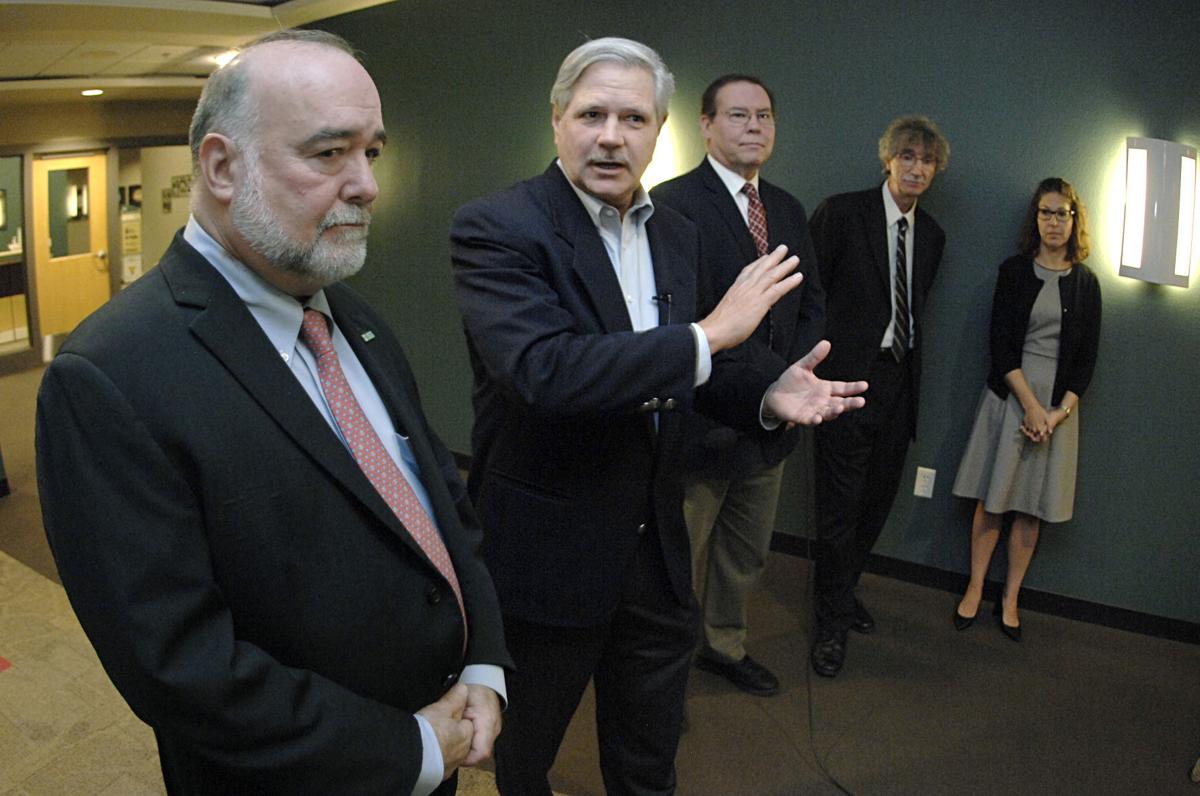 U.S. Geological Survey will conduct a new resource estimate for the Williston Basin.
Industry, along with Sen. John Hoeven, R-N.D., pushed for the reassessment in August when USGS Acting Director William Werkheiser came to Bismarck. And Sen. Heidi Heitkamp, D-N.D., voiced her support in a letter to the agency last week. 
During his visit, Werkheiser said reassessment of the Bakken had not been on the agency's schedule and financial resources are slim, but the agency was willing to take it into consideration as a lot of new drilling has taken place using improved technologies.
Because USGS is operating with funding under a continuing resolution from Congress, Walter Guidroz, program coordinator for the USGS Energy Resources Program, said the timeline for the re-assessment is unsure. Also, as the cost to perform assessments varies considerably based on the size of the area covered and complexity, the amount of funding needed is unknown.
"What we do know is that the proposed assessment will cover the entirety of the Williston Basin and that significant geological, geochemical and geophysical information will need to be integrated into the assessment to help ensure its accuracy," Guidroz said.
USGS conducted its last update in 2013. At that time, the Three Forks crude oil formation was deemed recoverable, bringing future resources to be tapped in the Williston Basin up from 3.7 billion barrels to 7.4 billion barrels of oil. Possible natural gas production also rose from 1.9 trillion cubic feet to 6.7 trillion cubic feet.
Hoeven and Heitkamp say they are confident the numbers will go up again, though no new areas of the formation are likely to be added to the calculations.
"Our state's energy industry continues to develop new and innovative ways to produce more energy with better environmental stewardship," Hoeven said. "With these innovations come new assumptions about oil production in the Williston Basin. That's why our producers made a strong case for this new USGS study."