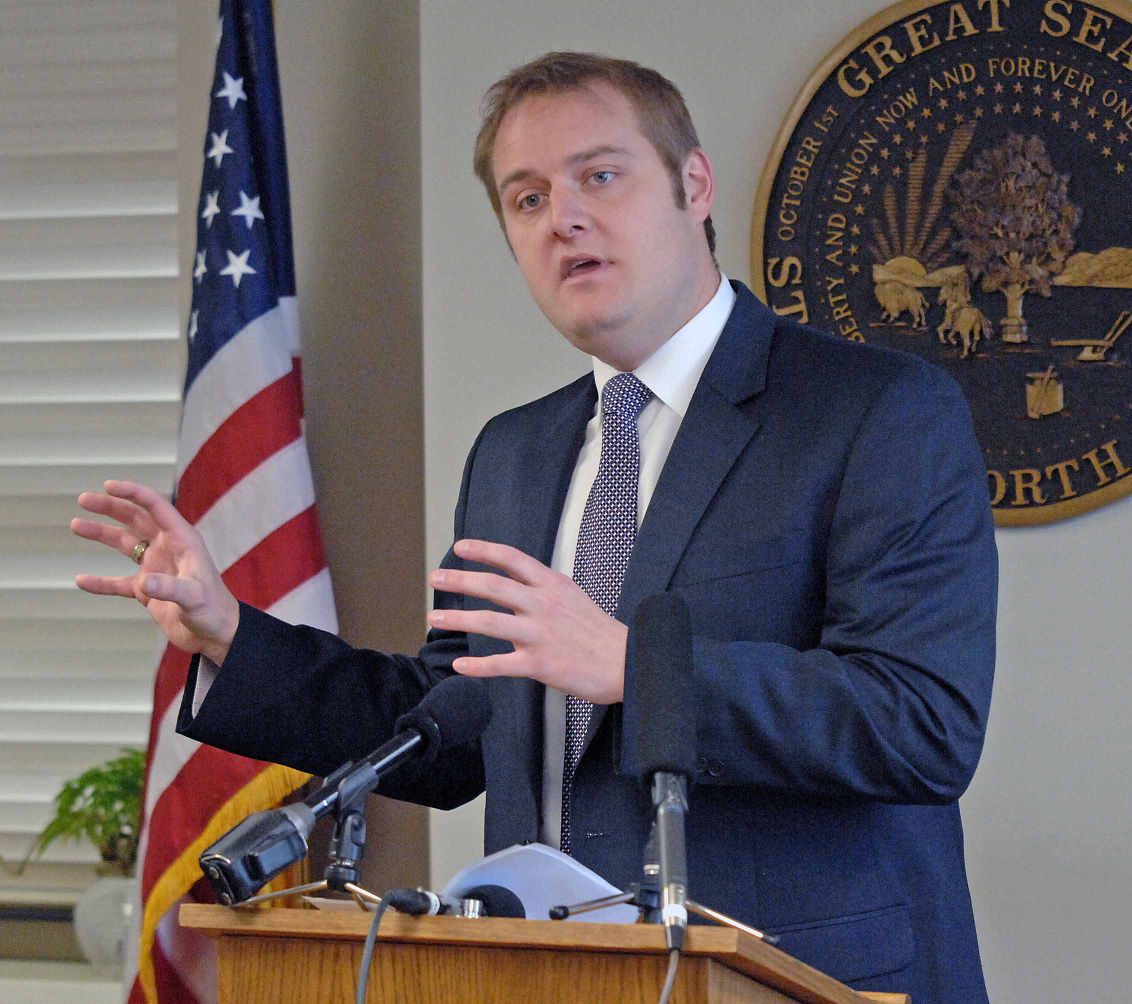 Working North Dakotans could see an increase in their take-home pay as early as February, according to Tax Commissioner Ryan Rauschenberger.
A large portion of North Dakota taxpayers can expect to reap the benefits of the federal Tax Cuts and Jobs Act of 2017, he said.
"Our office has crunched the numbers and a vast majority of North Dakota taxpayers will benefit from this tax reform," Rauschenberger said. "Since the legislation will double the standard deduction that more than 80 percent of North Dakota taxpayers take, North Dakotans will see more of a benefit than taxpayers in most other states."
For example, a single taxpayer taking the standard deduction with no dependents making $45,000 — the average wage in Burleigh County is nearly $50,000 — their federal tax liability would decrease $907, according to calculations by the Office of the Tax Commissioner. And if they made $85,000, they'd pay $2,242 less.
A single parent with one child taking the standard deduction and making $25,000 would zero out their tax liability. If making $45,000, he or she would pay $1,604 less.
You have free articles remaining.
A couple filing jointly with one child taking the standard deduction and making $45,000 go from paying $980 to paying $139. If they bring home $100,000 jointly, they would see a $2,491 decrease in tax liability.
Rauschenberger said the reason North Dakotans are likely to benefit more than most other states is because low local tax rates and a low cost of living make it more attractive to take the standard deductions, which are doubled under the legislation.
The income tax benefits will remain in effect for eight years, through 2025. After that, Congress would need to extend them.
It's the individual income tax reductions' temporary nature that has raised Democrats' opposition.
"The bill provides permanent tax cuts to corporations and large tax cuts for the wealthy, while middle income families lose out in the long-term because the relatively modest tax cuts they initially receive will expire after 2025," Sen. Heidi Heitkamp, D-N.D., said in a statement. "According to the Joint Committee on Taxation, the net effect of all individual provisions in the tax reform bill will raise taxes on individuals by a total of $83 billion in 2027. On the other hand, businesses will get a $49.4 billion tax cut that same year."
North Dakota taxpayer examples, as well as the estimated impact to North Dakota individual income tax collections, may be found at www.nd.gov/tax/taxreform. More information on the Tax Cut and Jobs Act of 2017 may be found at www.congress.gov.