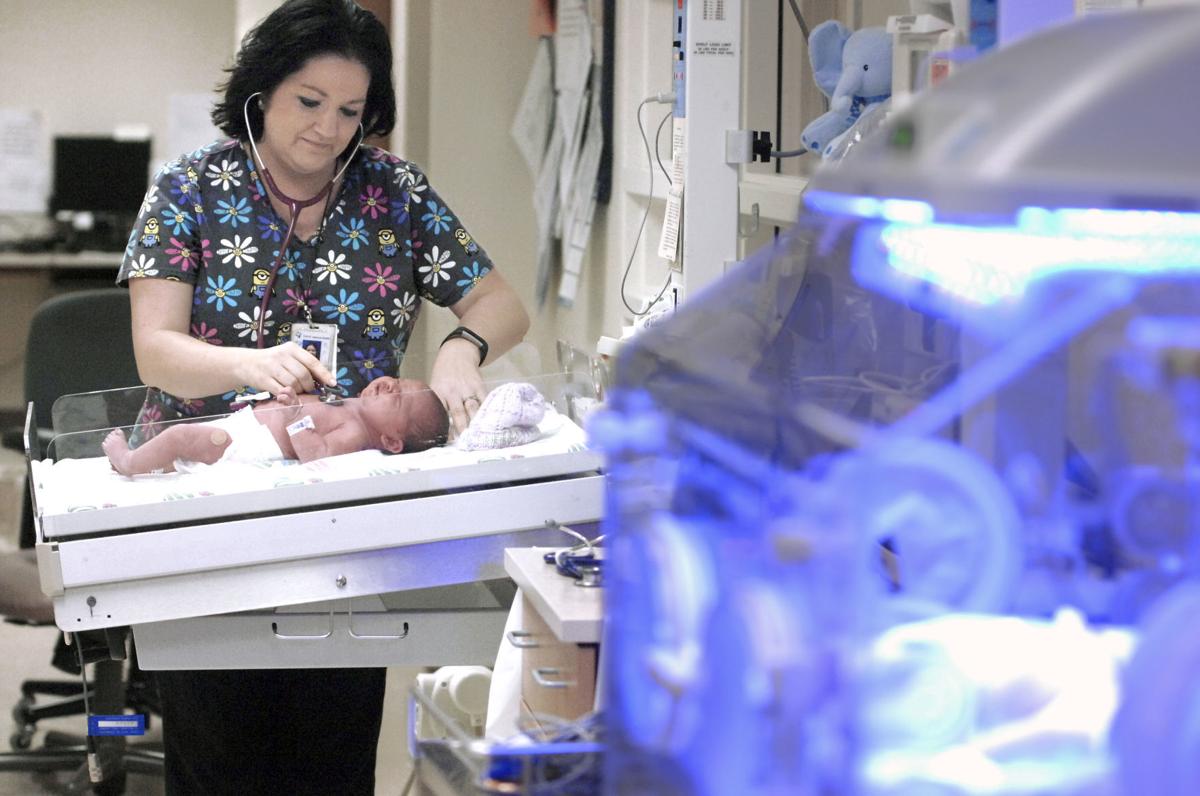 To help local care providers find the nurses and health care professionals they need, an online referral-based recruiting company is offering its services in Bismarck.
"We're really excited about Bismarck because the city is not only experiencing a lot of growth, it's also currently the No. 1 state for young adults, and these positions offered great opportunities for new grads — kind of a rarity in health care," Relode spokeswoman Molly Powers said. "We have a fairly large presence in cities like Houston, LA, San Jose and areas like that, so for us, expanding more into the Midwest offers a lot of room for growth."
Nursing shortages are not unique to North Dakota, but a low unemployment rate exacerbates the challenges in filling job openings. In North Dakota, there are 700 open nursing roles, the company said in a statement.
CHI St. Alexius is working with the recruitment company, said Ellen Holt, vice president of human resources.
"As the shortage of nursing professionals continues to grow, recruitment and retention strategies must remain a top priority," she said. "CHI St. Alexius Health Bismarck has implemented a number of creative approaches, including recruitment agencies such as Relode, to assist us in our efforts to employ experienced and high-quality RNs and LPNs."
CHI St. Alexius asked Relode to start Bismarck operations as the hospital system found itself relying on travel nurses, an expensive endeavor, to fill vacancies, according to Powers. The company had worked with the hospital's parent organization, Catholic Health Initiatives, in another market.
Relode has a network of doctors, nurses and other professionals, who are incentivized to refer peers to jobs in exchange for referral fees. According to the company, the services can reduce hiring expenses by more than 50 percent over traditional staffing agencies and hiring methods.
"One of the advantages with this, as opposed to an employee referral program, is that instead of having just 10,000 employees referring people they know, the company is able to cast a much wider net and get eyes on the position that wouldn't have ordinarily seen it," Powers said.
Leah Kelsch, who is the head of human resources and strategic business partnerships for Sanford Health's Bismarck region, said Sanford utilizes its own recruiting practices rather than outside services.
One of the benefits of running recruitment internally is that Sanford's recruiters are better able to convey the company values, culture and community involvement, according to Kelsch.
Sanford currently has about 90 openings in various nursing positions. The hospital system employs about 836 nursing professionals locally, Kelsch said.
Touchmark retirement community is looking for either an RN or LPN to fill an opening it has in Bismarck, according to Jake Thomas, an administrator in human resources.
Touchmark, which does not rely on an outside recruiting firm, does not have many local openings but the one currently open is a tough one to fill due to the battle for talent locally and the search may extend to outside of the community, according to Thomas.
"I could see something like this being useful to someplace without the time and resources," said Thomas of Relode. "Anything helps."