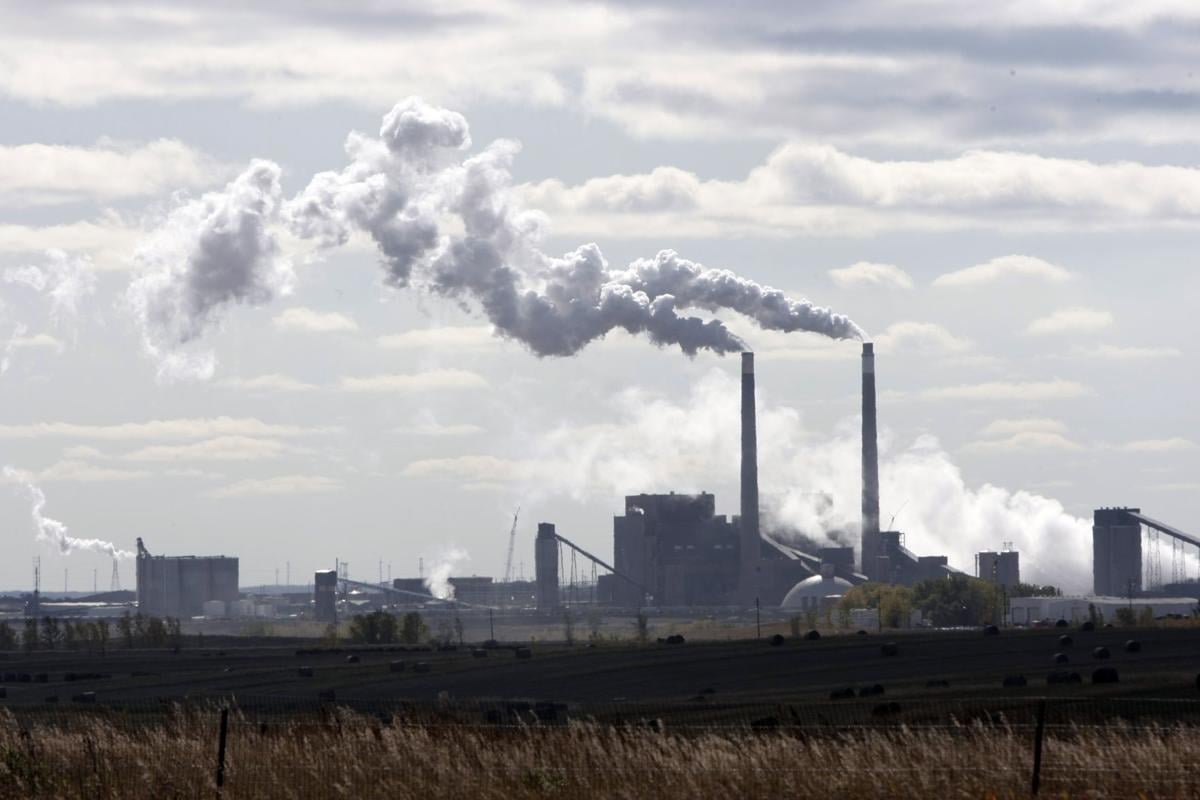 Great River Energy aims for 50 percent of its power to come from renewable sources within the next 12 years. A proposed wind farm in south central North Dakota would be a large component of the Minnesota-based cooperative to get there.
The GRE board approved the initiative and announced the new goal Wednesday at its annual meeting.
"Great River Energy has already met Minnesota's 25 percent renewable energy standard eight years ahead of requirements," Great River Energy President CEO David Saggau said in a statement.
"This continues to go beyond that and it does so in a pretty big way — by doubling the standard," said Jon Brekke, GRE's vice president and chief power supply officer.
The 50 percent goal also comes with interim renewable energy goals of 30 percent renewable generation capacity by 2020 and 40 percent by 2025.
GRE's renewable portfolio includes 468 megawatts of wind energy, 50 megatts of which are produced in North Dakota. Assuming its purchase partner, NextEra Energy Resources, receives the necessary regulatory approvals to build, GRE aims to have 350 megawatts of wind production in the state in 2020 with the addition of the proposed 133-turbine Emmons-Logan wind farm. Success of that project would make it GRE's largest single source wind power contract.
Wind is the cooperative's second-largest source of power behind its roughly 1,200 megawatts of coal-fired electric generation capacity from its two North Dakota-based power plants. The proposed wind farm would close the gap between the two generation sources, bringing wind production up to 768 megawatts. It would increase the amount of power produced by GRE in North Dakota to 1,800 megawatts, benefiting the cooperative's Minnesota- and Wisconsin-based membership.
"Consumers of all kinds — companies, cities, governments and households —are asking for more renewable energy, and competing for their loyalty and selling them more electricity for more uses will increasingly hinge on it being as clean and close to zero-carbon as it can be," Rolf Nordstrom, president and chief executive officer of the Great Plains Institute, said in a statement. "Less carbon, more electricity — that's the future for smart utilities."
The cooperative also purchases 200 megawatts of hydropower from Manitoba, 35 megawatts from other renewable sources and 14 percent of its power is purchased on the open market.
You have free articles remaining.
"Renewable energy, particularly wind, is currently our lowest-cost option for new generation resources," Saggau said.
In the cooperative's 2017 integrated resource plan filing to the Minnesota Public Utilities Commission, GRE projected wind energy as its sole new resource need over the next 15 years.
To meet its latest goal, GRE will have to go a bit beyond what was set forth in the resource plan, "but not much," Brekke said.
Much of GRE's new wind generation will likely come from power purchase contracts, such as the one on the Emmons-Logan project, said Brekke, adding that, with the 2020 phase out of production tax credits, the opportunity to own wind farms could be opened to the nonprofit cooperative.
Just because GRE is adding more wind, don't expect the cooperative to drop its coal production.
North Dakota power plants, particularly Underwood-based Coal Creek Station, are the "bedrock" of GRE's generation and will remain so, according to Brekke.
GRE retired its Stanton Station coal-fired power plant last year, but Coal Creek continues to operate, along with the smaller Spiritwood Station coal-fired steam and power plant.
Operational adjustments were made at Coal Creek that allow the plant to ramp down production when wind production is high. Brekke said the cooperative is still studying the effects of its ramping operations but improvements to the grid to more power on the lines has reduced the need to fluctuate coal production as much.
Brekke doesn't not predict the need for any other significant adjustments to coal power generation beyond what the cooperative has already implemented.
To meet its final goal, Brekke said GRE will be looking for another 500 megawatts of renewable production between 2020 and 2030, though it does not yet know what those sources will be. Hydropower purchased from Manitoba will likely be a part of that.