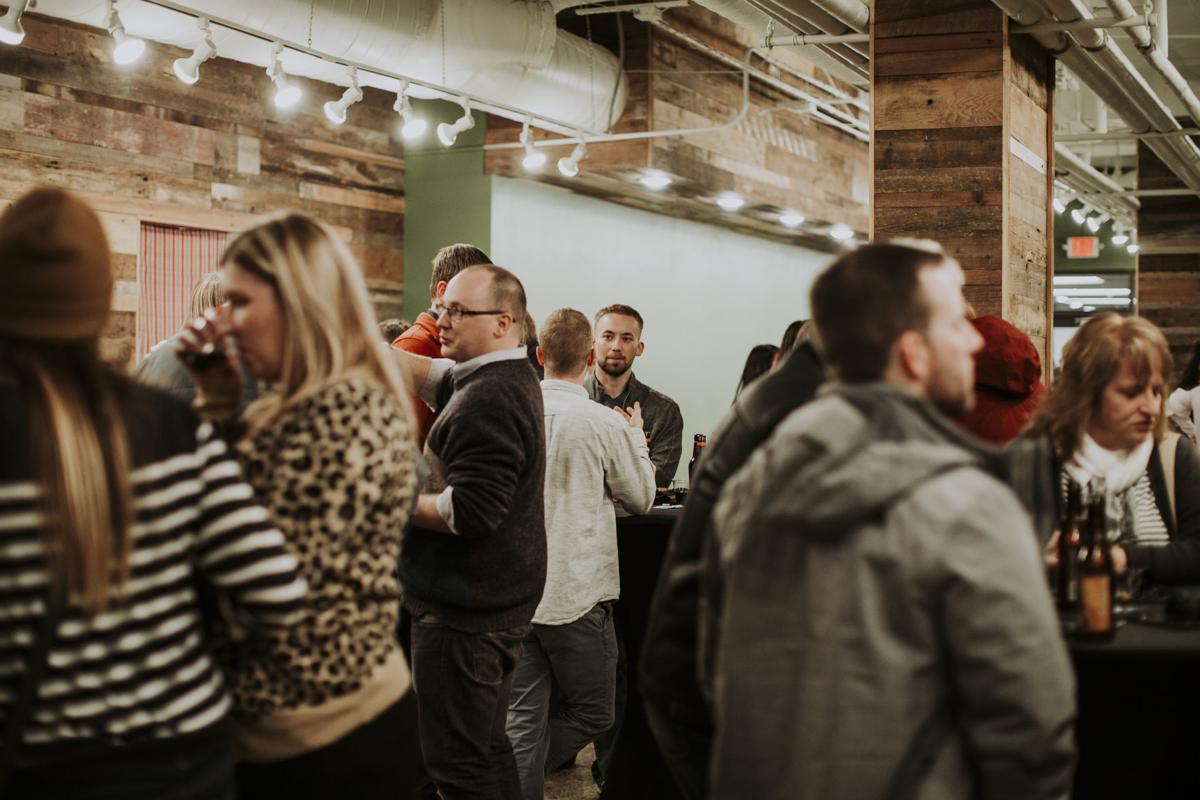 A networking group of area entrepreneurs has grown from a handful of attendees at its inaugural event more than three years ago to more than 200 in attendance this month.
"Startup Drinks is an agenda-free event designed to connect people over drinks to celebrate entrepreneurship in Bismarck-Mandan," Janelle Hartford, of Start Bismarck, said in an email.
Start Bismarck, which aims to promote area startup business growth and culture, organizes the event every four to six weeks at different spaces in Bismarck and Mandan.
"Entrepreneurs thrive when they live in a supportive environment, and, when entrepreneurs thrive, so do their local economies," Hartford said.
Hortford's own Startup Drinks experience would lead to her landing a job at CoSchedule, developers of a social media calendar online application.
In January, a crowd of more than 140 flooded The Barber's Wife's newly renovated barber shop on the third floor of the former Cowan building, now known as Broadway Tower in downtown Bismarck.
There's no agenda and no dress code.
Dave Diebel, co-founder of D&N Cinematics, said he thinks the relaxed atmosphere gives Startup Drinks a "different energy" than other networking events.
"It feels more grassroots, organic," he said of the gathering that is more approachable and welcoming as a result.
"The conversations happen organically. There's no presentation or sales pitch from Start Bismarck or the Startup Drinks host," event organizer J.Morgan Legreid said in a statement. "Startup Drinks gives people a reason to collide. When talented makers and innovators interact regularly, new and successful startups are bound to emerge."
As Startup Drinks hosts, D&N Cinematics also saw a benefit to their business in terms of getting their name out to the public and those not previously aware of their marketing capabilities.
Last spring, Bismarck Magazine hosted a Startup Drinks at 210 E. Main Ave., when it was just a shell.
"At the time, we didn't have an office. So we paired up with Daniel Companies, strung lights from the ceiling and hosted Startup Drinks in an empty commercial space," Hannah Haynes, founder of Bismarck Magazine said in a statement.
Now 210 E. Main Ave. is home to Butterhorn restaurant, and Bismarck Magazine has doubled the size of its team, moving into an office across from The Depot.
Pinch & Pour, which sells specialty cooking oils and spices in downtown Bismarck, was a perfect fit for a Startup Drinks event when the group needed a spot, said general manager Tjacob Smude.
Pinch & Pour's owners wanted a way to get involved in downtown and the event worked well for them.
"It's nice to have a social hour every once in a while," said Smude, adding he thinks Startup Drinks particularly appeals to up-and-coming entrepreneurs.
Pinch & Pour also relies heavily on word of mouth as a small business, so the event served as marketing for the store, too, Smude said.
The business news you need
With a weekly newsletter looking back at local history.