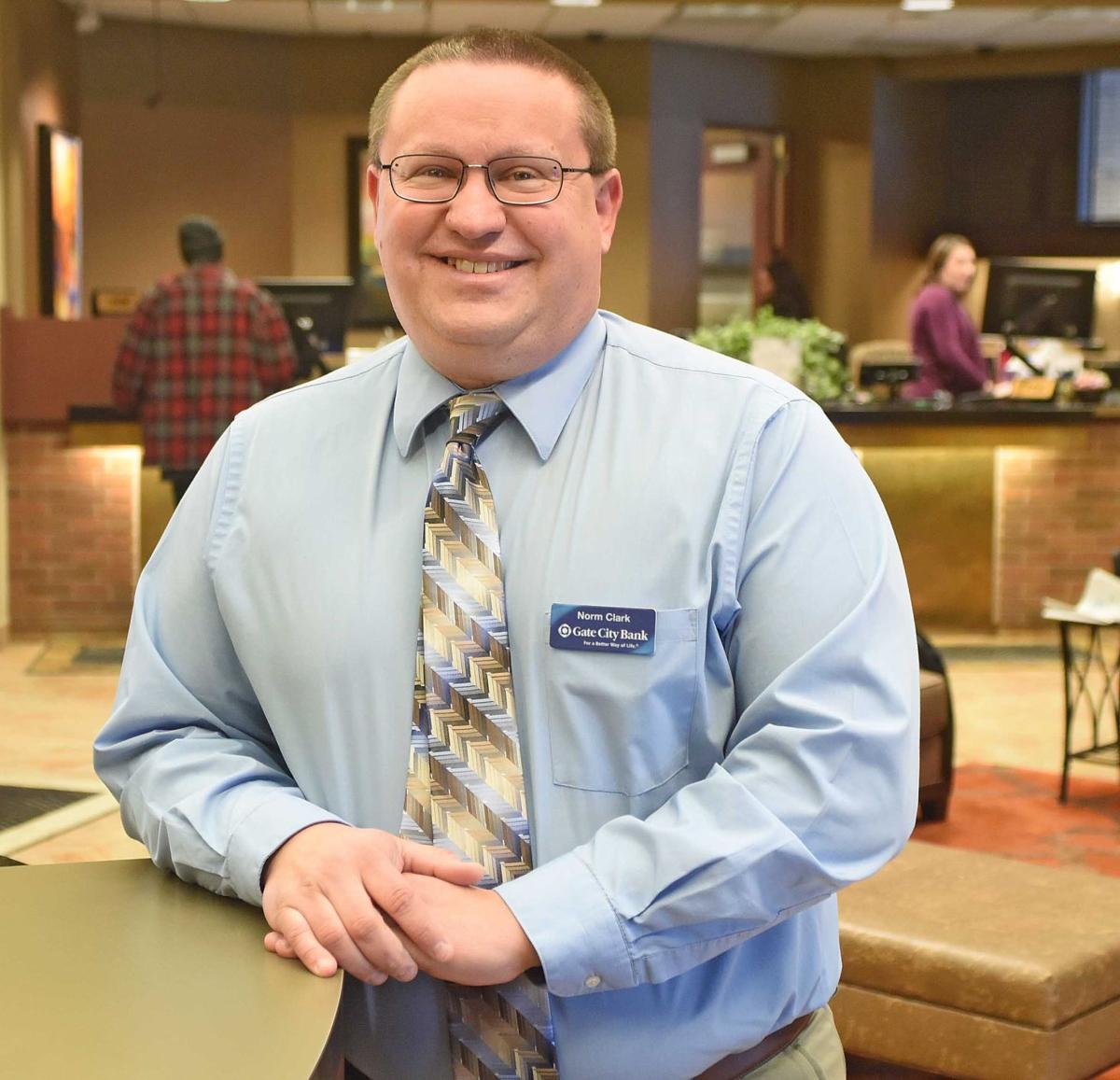 As a government town, Bismarck-Mandan's banks and credit unions know a number of their customers and members may be federal workers struggling to make ends meet during the record-long government shutdown.
"We have a lot of community members who work for the government in town," said Norm Clark, senior vice president of relationship banking and development at Gate City Bank. "We wanted to be able to do something for them."
Gate City is offering $5,000 personal loans with zero interest for six months to federal employees. The bank is also waiving the associated fees.
"So they don't have to worry about where they're going to get their next meal or how they're going to put gas in their vehicle or kids' expenses at school," Clark said.
For those with existing loans, Clark said Gate City is offering payment extensions or partial payments on all loan types and waiving checking account fees.
"We don't want them to go through anymore hardships on top of what they're already experiencing," Clark said.
Railway Credit Union is another institution offering aid, deferring loan payments for a couple months on existing loans, said Pamela Nieuwenhuis, vice president of lending.
For those that meet Railway's member eligibility requirements, including TSA agents, Nieuwenhuis said there are short-term loans available with no fees and no interest for three months.
"They are still working, which is just incredible to think about," Nieuwenhuis said of the TSA agents, who are considered essential employees and have been working without pay. "And unfortunately, they may be worrying about how they're going to make rent."
A phone call from a TSA supervisor in town wondering what his employees could do is what sparked Capital Credit Union's decision to offer loan payment deferrals for a month or two, said Jillian Lagasse, vice president of marketing.
"So we definitely know there's a need out there,"  she said.
CCU also has financial counselors on staff helping with budgeting.
Following the first paycheck federal workers missed, that's when people started to call, said Dustin Bitz, CCU vice president of member services. Bitz and others say what's important is that those workers in financial trouble call their lenders sooner rather than later, seeking help before it becomes a credit problem.
"The after effects of a delinquency on credit is huge," Bitz said.
Now employees are on their second missed paycheck, "so it's starting to get painful," said Nieuwenhuis.
"Certainly people are very nervous when they come in," Clark said. "We put them at ease — figure out what's right for them."
He said the feeling of relief from Gate City's federal worker customers' who have sought help has been visible. 
As of Wednesday, 270 eligible federal employees have filed for unemployment benefits with the state, said Darren Brostrom, director of unemployment insurance for North Dakota Job Service.
"We started seeing it in early January; it was very, very limited," he said. "They're starting to pick up now."
At first, there were only two or three filings a day. Now there are 20 to 30 daily, Brostrom said.
Of the 9,400 federal workers in the state, 1,966 are impacted by the shutdown and eligible for unemployment payments. In Bismarck-Mandan, there are about 1,200 total federal employees.
Weekly unemployment benefits range from $43 to $595, according to Job Service, and can be drawn for 12 to 26 weeks depending on the person's past earnings. Brostrom said most will be eligible for the full 26 weeks.
Only furloughed employees, not those deemed "essential" and working without pay, are currently eligible for unemployment benefits. Employees will have to pay back all of the unemployment benefits they receive after they get back pay following the shut down.
Nieuwenhuis said she is hopeful the federal workers will be back on the payroll soon, but if the shutdown drags out, Railway Credit Union and others will continue to help where they can.
"If we have to go another round that's what we'll do," she said. "We're here to help people. That's our philosophy. This is what (credit unions) do. We take a lot of pride in that. We wanted to make sure we stepped up ... Bad things are happening to good people, and it's not their fault."