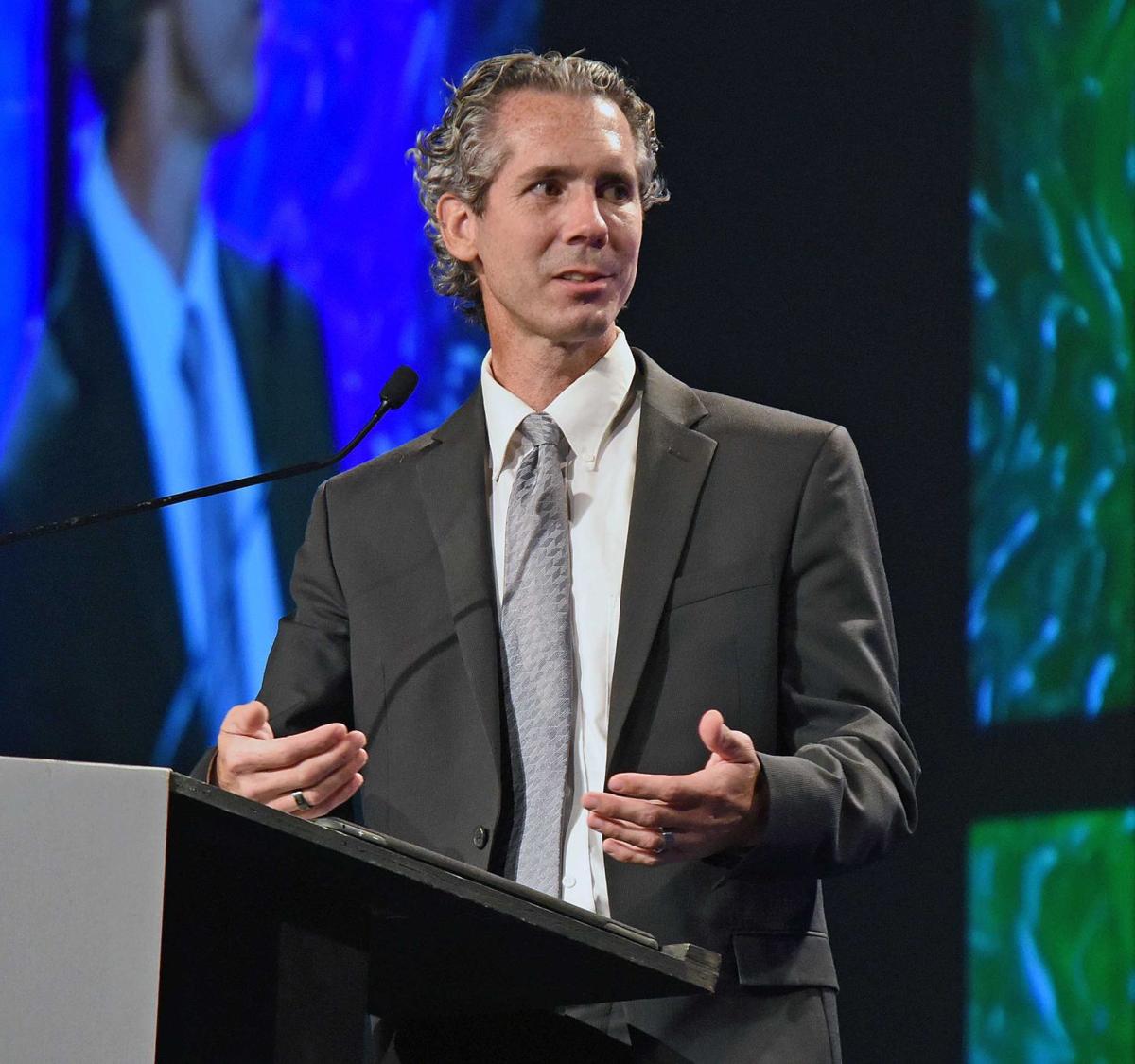 Excitement is rippling through the North Dakota coal industry over a possible new rule that would compensate power plants for keeping coal on hand.
"This is a big policy change," Lignite Energy Council President Jason Bohrer said.
On Friday, the Department of Energy issued a proposal to the Federal Regulatory Energy Commission, suggesting that FERC adopt a rule that pays baseload power plants for having 90 days' worth of fuel on-site, which DOE says makes them more reliable and necessary to power production when renewables aren't available.
"Competition from other power sources has flipped energy markets on their head," said Bohrer during the organization's fall industry group meeting in Bismarck on Wednesday.
In North Dakota, coal competes mostly with wind energy. Because mines in the state are located at the mouths of power plants, the coal power generated here is more comparably priced to the natural gas plants that are making it hard for coal plants in other parts of the country to compete.
But coal-fired plants can provide a constant source of power. Wind power is only available when the wind blows. Because of this, the coal industry would like to see that reliability reflected in the value of the power they supply.
Energy Secretary Rick Perry's proposal echoes a letter sent to him by Basin Electric Power Cooperative in June, in which the cooperative called for stand-by product compensation for facilities that cannot come online and offline quickly.
You have free articles remaining.
"Markets are increasingly requiring baseload generation to constantly ramp up and down, which is opposite of what they were designed to do — operate at full load. This will lead to more plant outages, increased operating and maintenance costs," Basin's CEO Paul Sukut wrote in the letter. "Federal Energy Regulatory Commission and RTOs (regional transmission organizations) should vary their pricing methodology based on the type of power offered in the market: intermitted, peak or short-term, and baseload."
The impetus behind these suggestions is a term "resiliency" from the recently released DOE grid reliability study. Resiliency is defined by Perry as power sources' ability to bounce back from natural or man-made disasters that disrupt fuel supply.
Sukut, in his letter, said because of coal stockpiles next to plants, his company and others like it have the "capability to enable uninterrupted service during fuel-supply issues. This capability is not available with natural gas."
But opponents of the rule proposal question how much on-site fuel really improves a source's reliability.
Perry cited the 2014 Polar Vortex of record low temperatures in the northeast portion of the U.S. that almost caused blackouts.
Opponents say, while there were natural gas shortages at that time, nearly 14 gigawatts of coal capacity was also forced offline, as was 1.4 gigawatts of nuclear energy, the other power source that would benefit from the proposed rule. Opponents also attribute power outages as being more commonly caused by damage to power lines.
DOE is requesting that FERC issue the rule within 60 days, a process that can usually take six months to a year. Initial comments are being called for by Oct. 23 and final reply comments on Nov. 7.
Bohrer said comments will help FERC decide what form "resiliency" compensation takes and called on members of the coal industry to be active in the rulemaking process. He also said that the timeline for the rulemaking is tight and there is a possibility that industry will call for an extension of the comment period to give stakeholders a chance to come to an agreement on its recommendations to the commission.