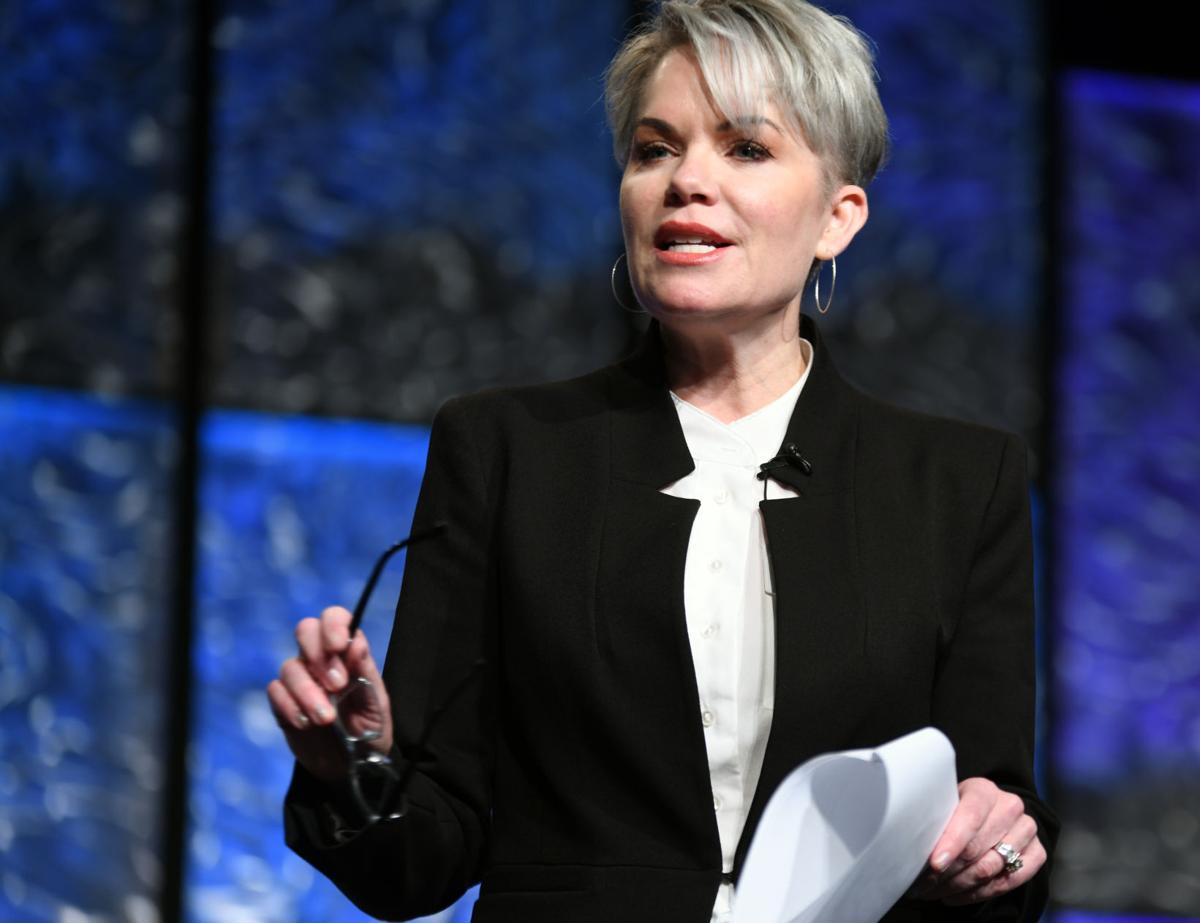 North Dakota's outgoing commerce commissioner is the new owner of a business she likens to "a continuation of my current work."
Commerce Commissioner Michelle Kommer resigned Friday, effective Oct. 1. Her business, based in the Red River Valley, has been renamed High Road Partners.
Kommer said the company provides group health insurance and individual policies, and will expand services to include human resources support, payroll and limited employment law support for small businesses and entrepreneurs.
"It's a gap in the market that has existed for a long time, and there was an opportunity and so we're really excited about that," Kommer told the Tribune on Wednesday.
She declined to share the business's previous name, as the renamed company has not yet been in touch with its clients.
Kommer said she was approached "very recently" about the business opportunity, which had competition. She had made a commitment to Gov. Doug Burgum to serve for four years. Having been appointed to his Cabinet in December 2016, she said she and the governor consider her commitment fulfilled.
Kommer was first appointed as state labor commissioner, and in 2017 took on dual duties as executive director of Job Service North Dakota. In December 2018, Burgum appointed her to lead the state Department of Commerce. Her annual salary is $166,456.
She has helped lead the state's business response amid the coronavirus pandemic, most recently overseeing the Economic Resiliency Grant program for businesses. She also accompanied the governor on a May 13 White House visit and meeting with President Donald Trump.
She plans to have Commerce preparations for the 2021 Legislature completed before she leaves in October. Deputy Commerce Commissioner Shawn Kessel will serve as interim commissioner until a permanent replacement is found.
Kommer is an attorney who was chief administrative officer and general counsel for Western State Bank before her 2016 appointment.