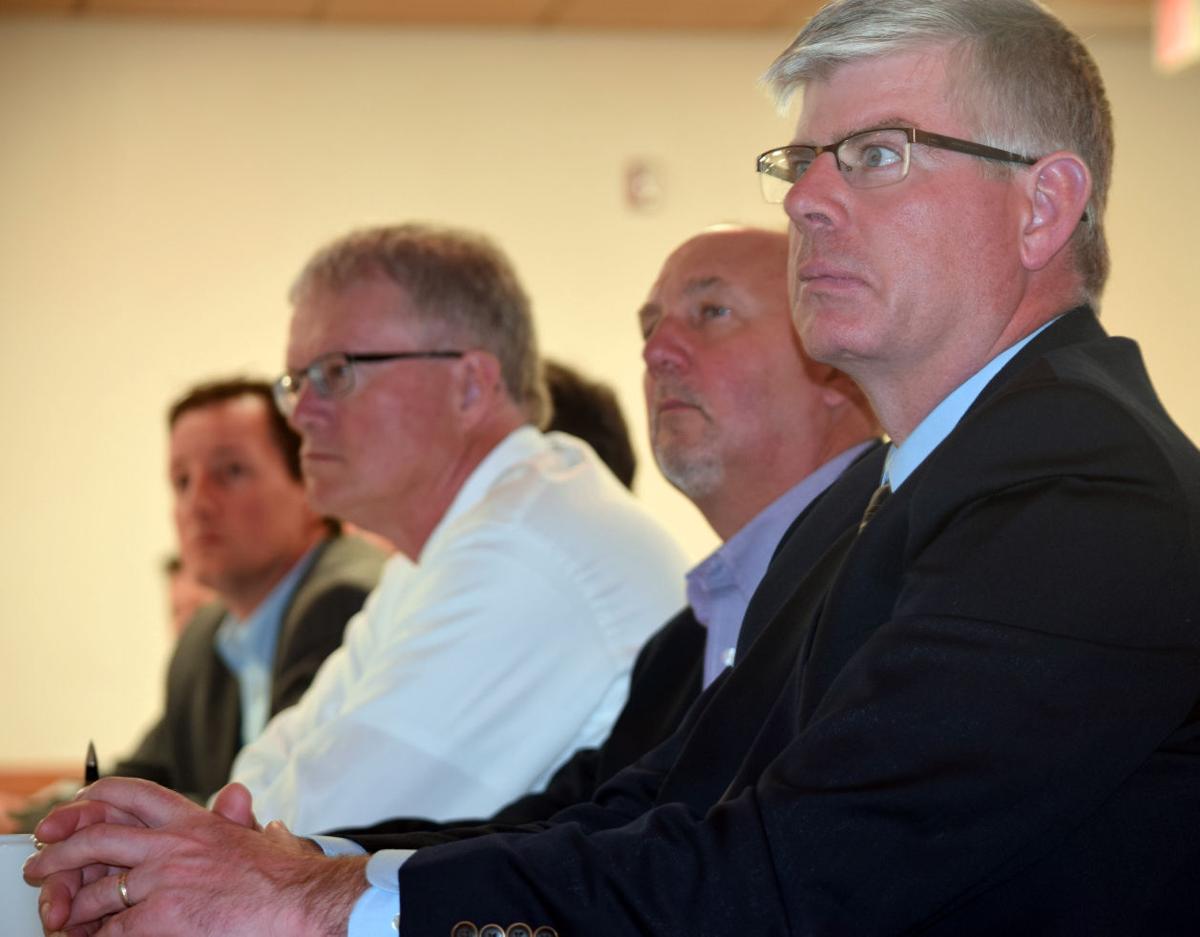 State researchers and regional energy companies are asking for $3.5 million to continue research on what industry considers a promising carbon dioxide-capturing technology.
The Allam Cycle appeared before the Lignite Research Council again Thursday for another round of research funding.
The Allam Cycle, invented by 8 Rivers, uses pressurized carbon dioxide rather than steam to generate power more efficiently, at a lower cost and cleanly.
Grand Forks-based Energy & Environmental Research Center, Basin Electric Power Cooperative, 8 Rivers and ALLETE Inc., along with ALLETE subsidiaries BNI Coal and Minnesota Power, are asking for funding for further lab testing and pre-planning for a synthetic gas-fired pilot plant using the Allam Cycle carbon capture and utilization system for lignite coal.
Bill Sawyer of Allete said this second funding request demonstrates "how encouraged we continue to be by development of this Allam Cycle."
"We've found nothing to date that said we're making a mistake by going down this road," said Mike Jones, of the Lignite Energy Council.
A $140 million, 50-megawatt natural gas-fired Allam Cycle pilot power plant in Texas will be started up in 2017. If the technology is proven to work with natural gas, the lignite coal industry is hopeful the system and processes can be adapted to handle gasified lignite.
In addition to the $3.5 million from the state, the project has $6.8 million in federal and private funding to evaluate how the fuel difference of gasified lignite might affect the Allam Cycle technology.
With the first $1.48 million round of funding awarded to the project group at the end of last year, the researchers evaluated factors such as corrosion from impurities in the gasified coal, potential impurity removal and the best gasification process to be used in combination with the Allam Cycle.
Jones said researchers conducted a 1,000-hour lab test, analyzing corrosion of metals at set temperatures. They narrowed the potential gasification processes from 22 to nine and several impurity removal processes were identified.
Sawyer said the 2015 funding request was just enough to get a small start on research and produce preliminary results before the group came back to the state to ask for the rest of the funding.
Should this next round of research be approved, EERC's Mike Holmes said they'll "still be addressing those risks but to the next levels."
The metals used in the plant construction that were tested for corrosion from impurities in the first round will be analyzed and the most promising will go through more testing at higher temperatures and under more dynamic conditions, Holmes said. The gasification processes will be narrowed further from nine to three or less and modeling will be done with those gasifier types based on cost, experience with lignite and Allam Cycle integration potential.
"The gasifier they use (at Dakota Gasification Company) is definitely in the running," Sawyer said.
Engineering and design pre-studies and potential site evaluations also will be done for a future pilot plant.
This round of research would last through the end of 2017.
The Lignite Research Council and the North Dakota Industrial Commission must approve projects for funding. LRC funding comes from coal extraction taxes. The council also received a $5 million general fund allocation last biennium.